Regular price
Sale price
$36.00 USD
Unit price
per
Sale
Sold out
While going through tapes left behind after the death of Jacob do Bandolim, researchers discovered recordings that contained only the accompaniment of a collection of choros. Musicians who had played with Jacob verified that these recordings were made during the recording of two of his LPs at RCA Victor in the early 60's, Chorinhoes e Chorões and Primas e Bordões. Jacob had first recorded these instrumental accompaniments and taken them home to rehearse with before recording his solos. 
The result of this process at the time was two very successful final recordings. But another equally significant result is that we all now have access to the recordings those researchers discovered. For students of choro accompaniment they are a treasure trove; for soloists, a joy to play along with. The accompanists—later to be known as Época de Ouro—include Dino 7 Cordas, César Faria and Carlinhos Leite on 6-string guitars, Jonas Silva on cavaquinho, and Gilberto on pandeiro.

This book and 2 CD pack includes 24 choros and waltzes. The CDs contain two tracks for each tune: one with Jacob on bandolim followed by a play-along track with the original backing musicians from those 1960's sessions. The bandolim parts for all 24 choros are transcribed in the book in both C and Bb versions. Performance notes for each tune are included as is a glossary of melodic variations for 20 of them. Text is in both Portuguese and English.
Wire-bound. Standard notation. 144 pp.
Share
View full details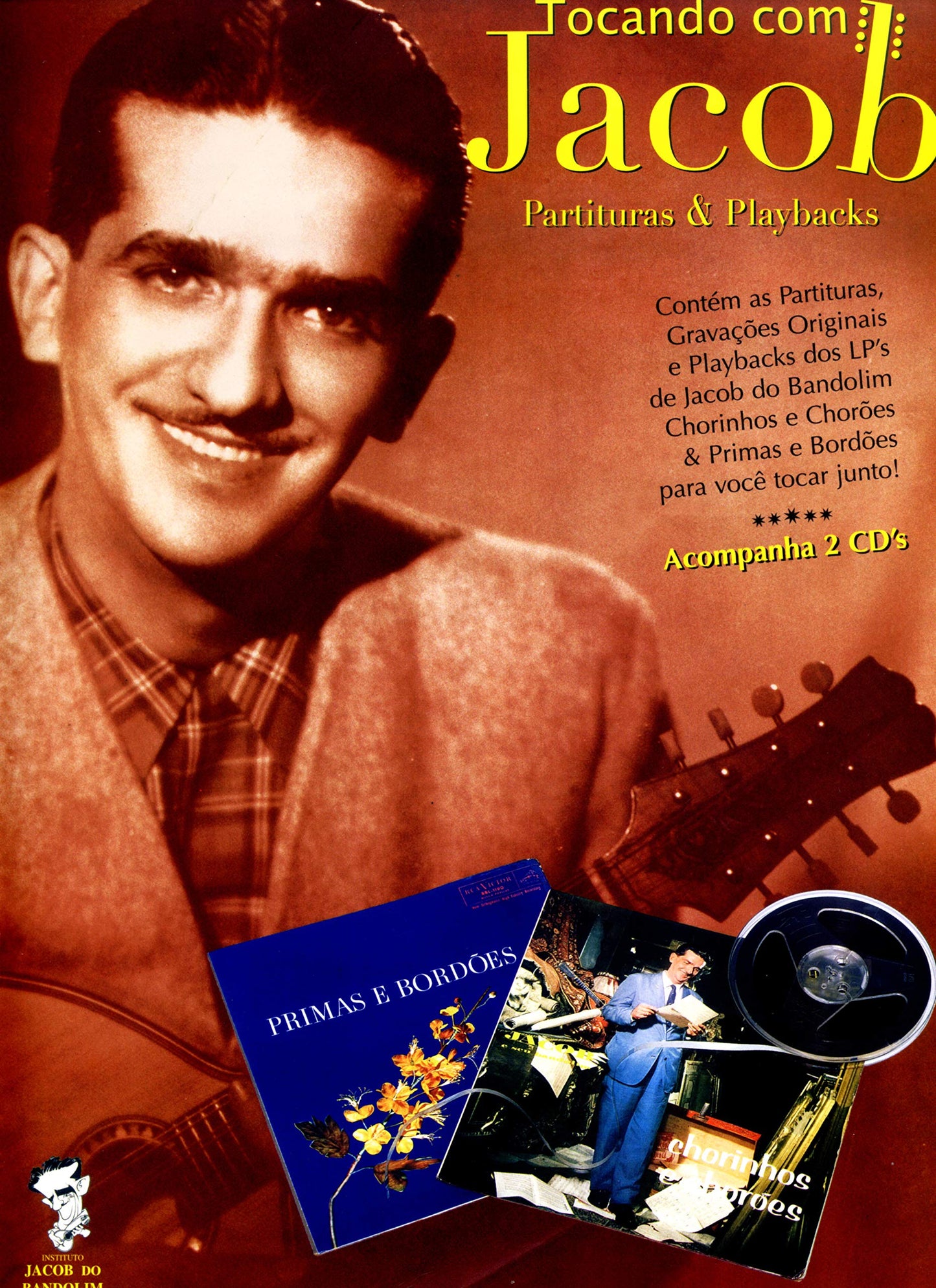 How else can we help?

Need a cavaquinho, bandolim or 7 string guitar? How about strings, or digital lessons? Be sure to check out the rest of the Choro Shop for other useful resources, then join us at Choro Camp New England in late June. We look forward to making this beautiful music with you!

About Shipping and Returns

We ship UPS or USPS, promptly. Our stress-less return policy: You can return any Choro Shop book for up to 3 days from its delivery date for a full refund of all but the cost of shipping. So go ahead -- try it!