Regular price
$1,650.00 USD
Regular price
Sale price
$1,650.00 USD
Unit price
per
Sale
Sold out
Savio Couto is a professor of classical guitar at the Centro de Educação Musical de Olinda - CEMO. With 25 years experience as a luthier, his work is known and acquired in Brazil and in several other countries, including Portugal, France, Holland, Canada, Chile and USA.
When this guitar arrived in Adam's shop in São Paulo the bridge was lifting slightly so he removed and reglued it, then refinished the top in shellac. You can see traces of discoloration around the bridge as a result of this process. The instrument is now structurally better than new, and that aesthetic flaw is the only reason we're not describing it as in "excellent" condition. 
Top: European Spruce
Back & sides: Amarelo Vinhático
Neck: Cedro Rosa (Cedar))
Fingerboard: Ebony
Nut: Bone
Saddle: Bone
Scale length: 650mm
Nut width: 61mm
Body depth: 115mm
Widest body width: 375mm
Finish: Lacquer (B&S) and shellac (top)
Tuners: Import
Pickup: No
Case: Hardcase
Strings: Dinâmico São Paulo 7 cordas (nylon)
Condition: Very good (some discoloration around bridge)
Notable work: Bridge reglued and top refinished in shellac.
Share
View full details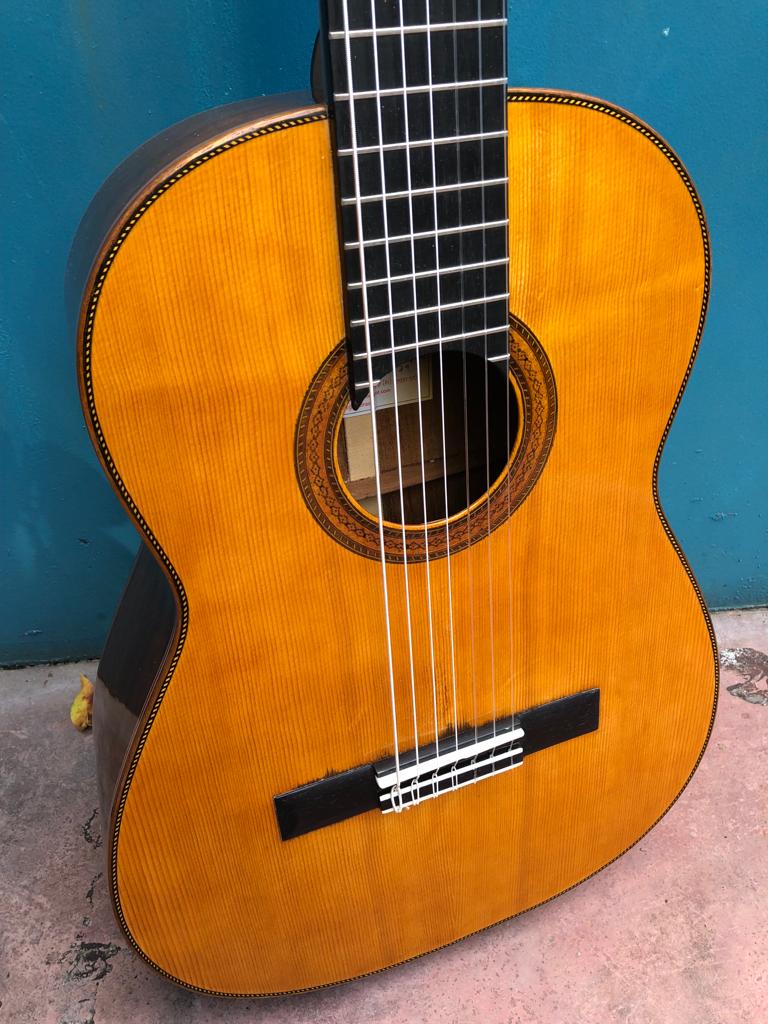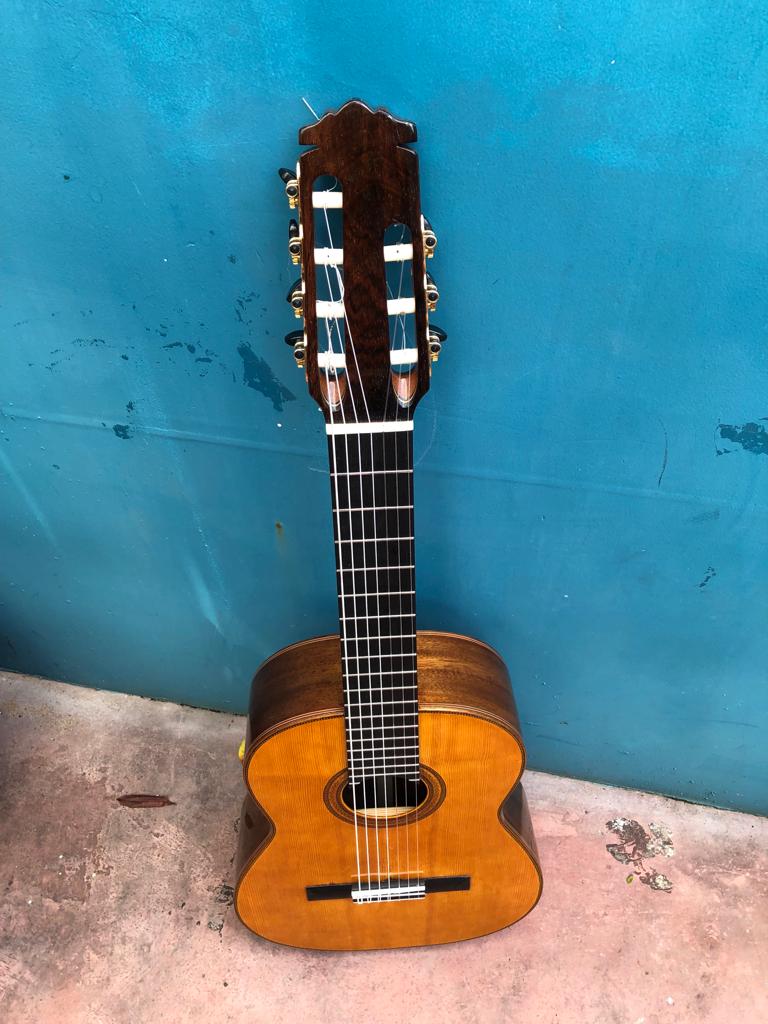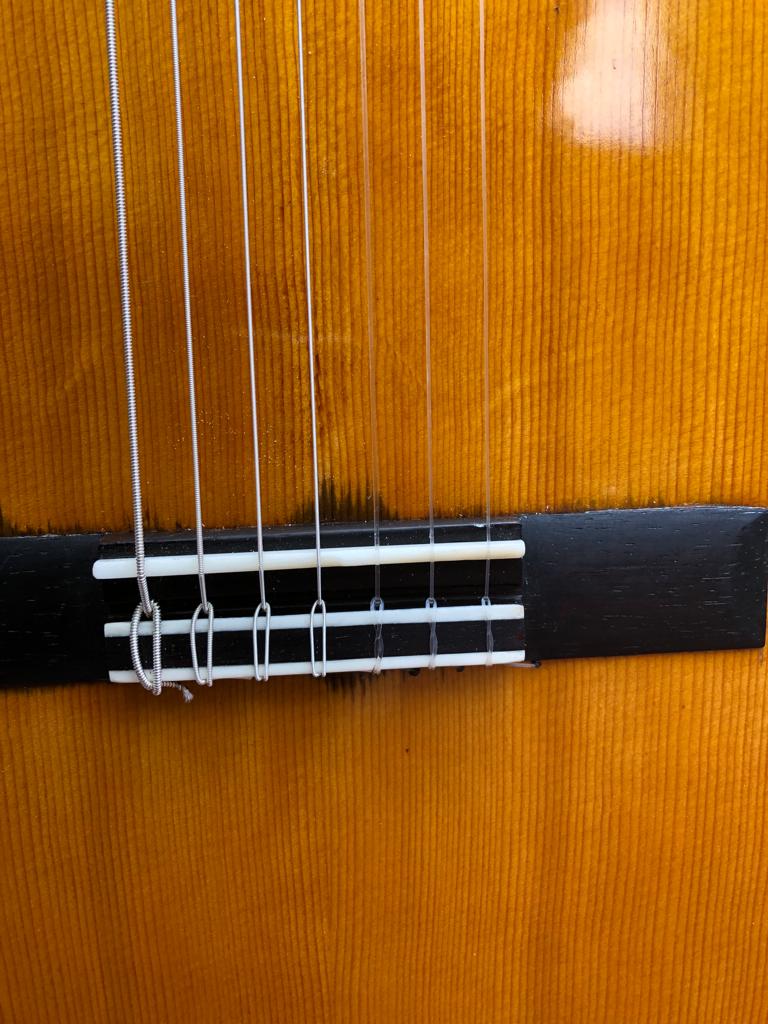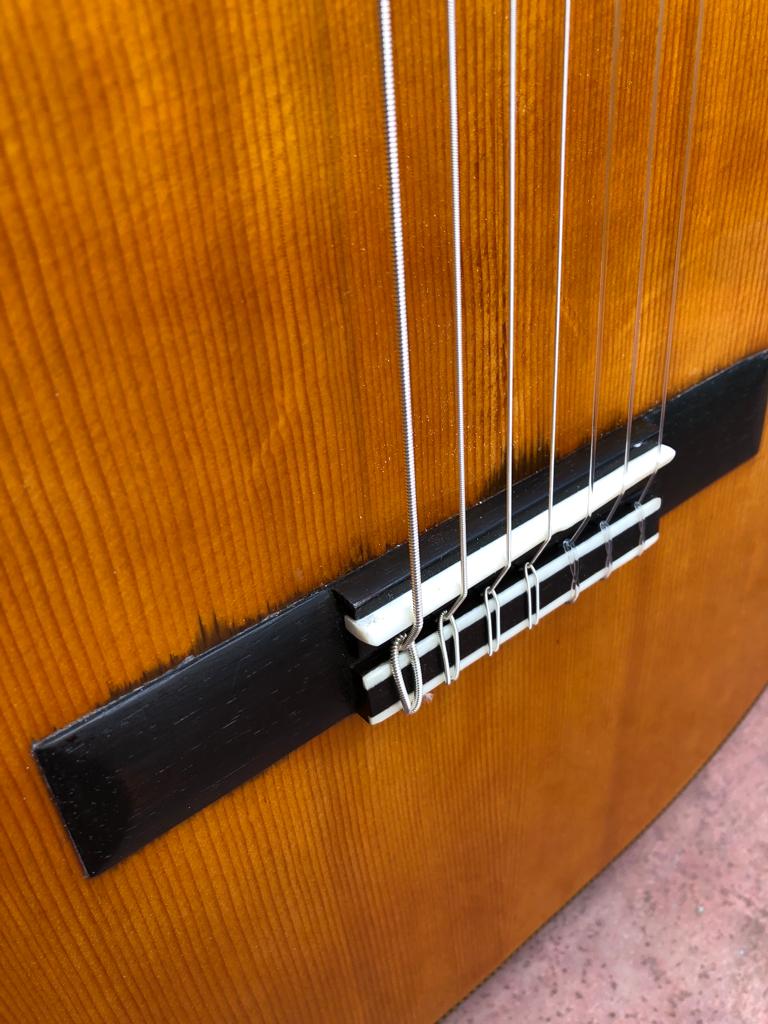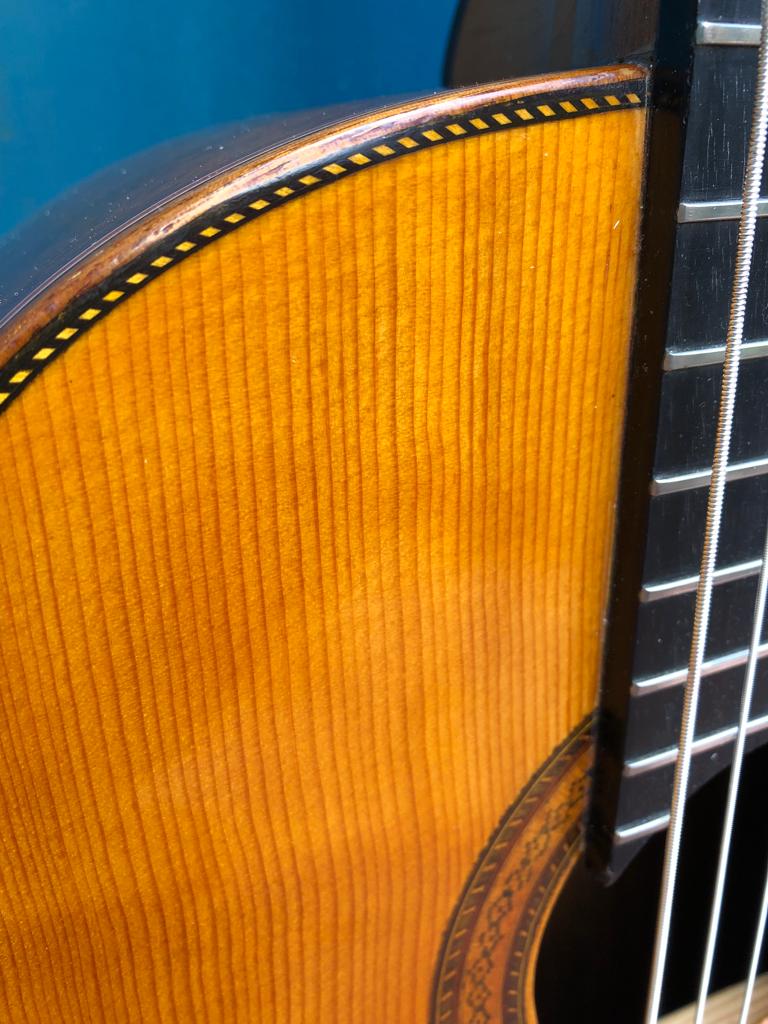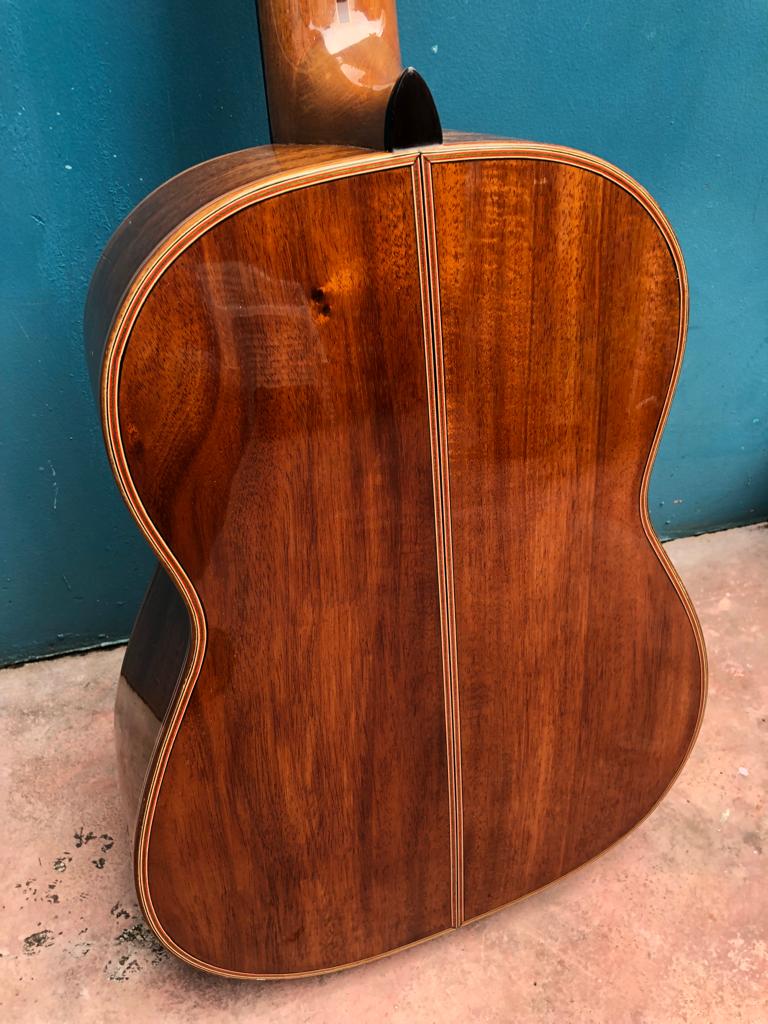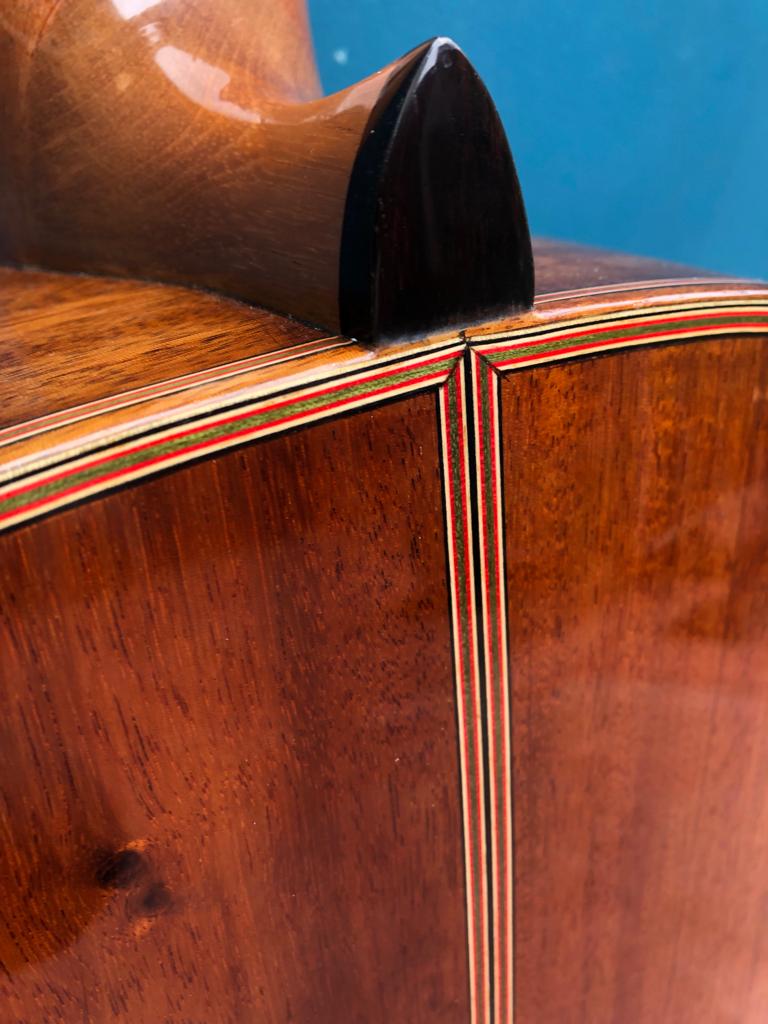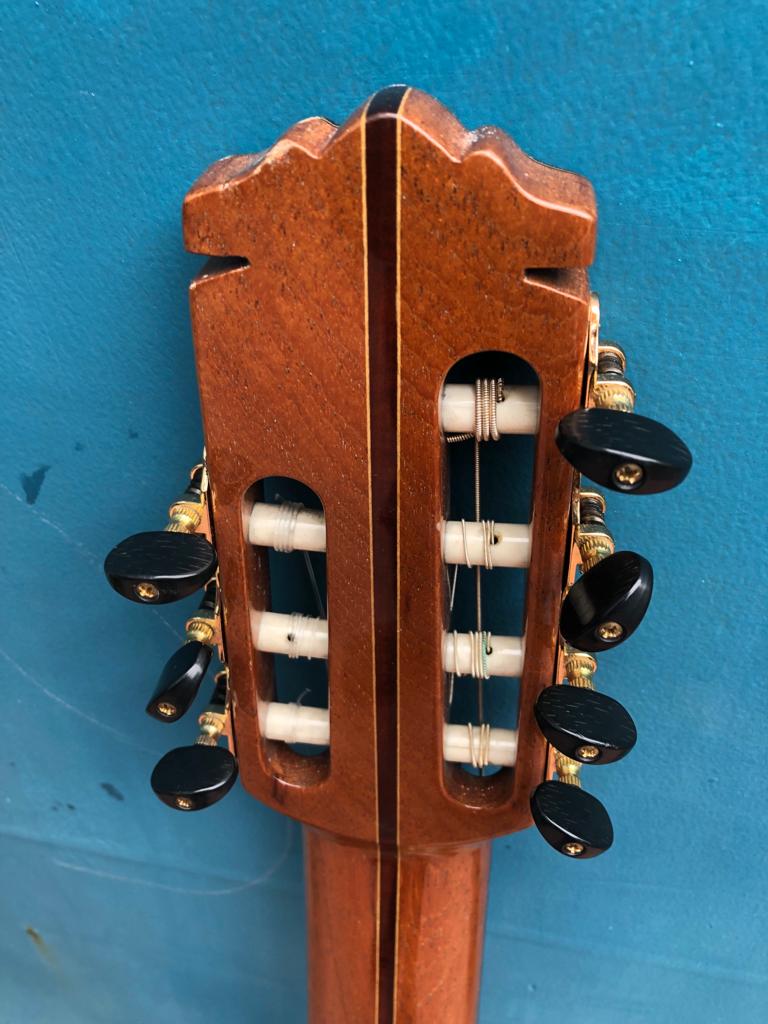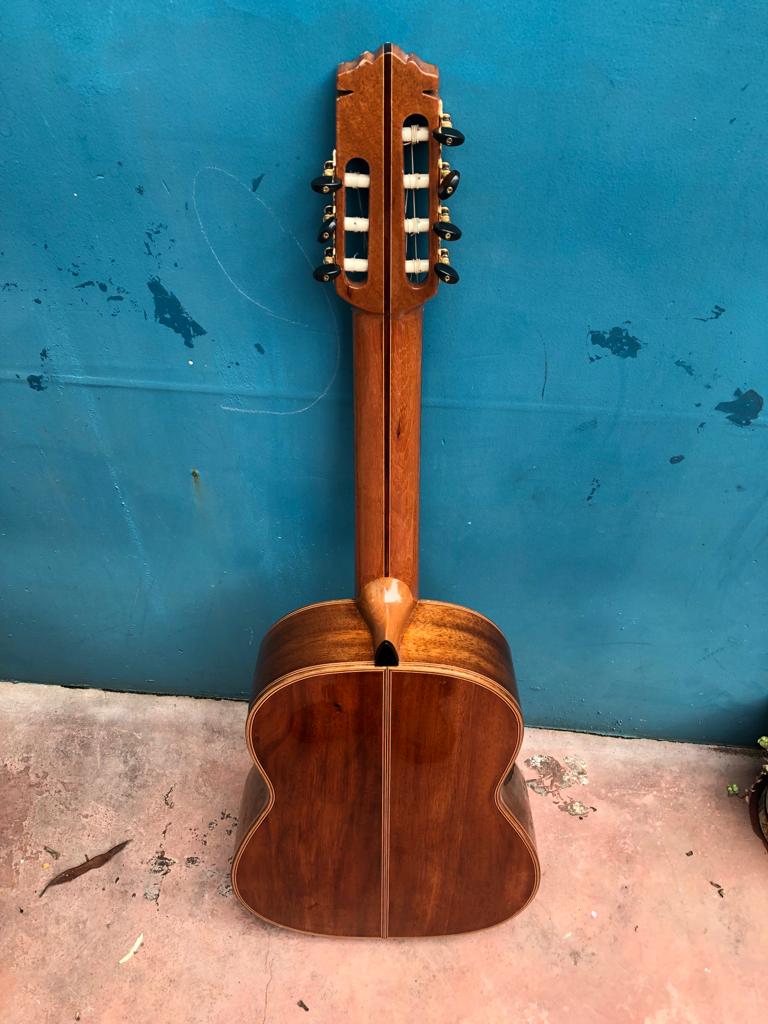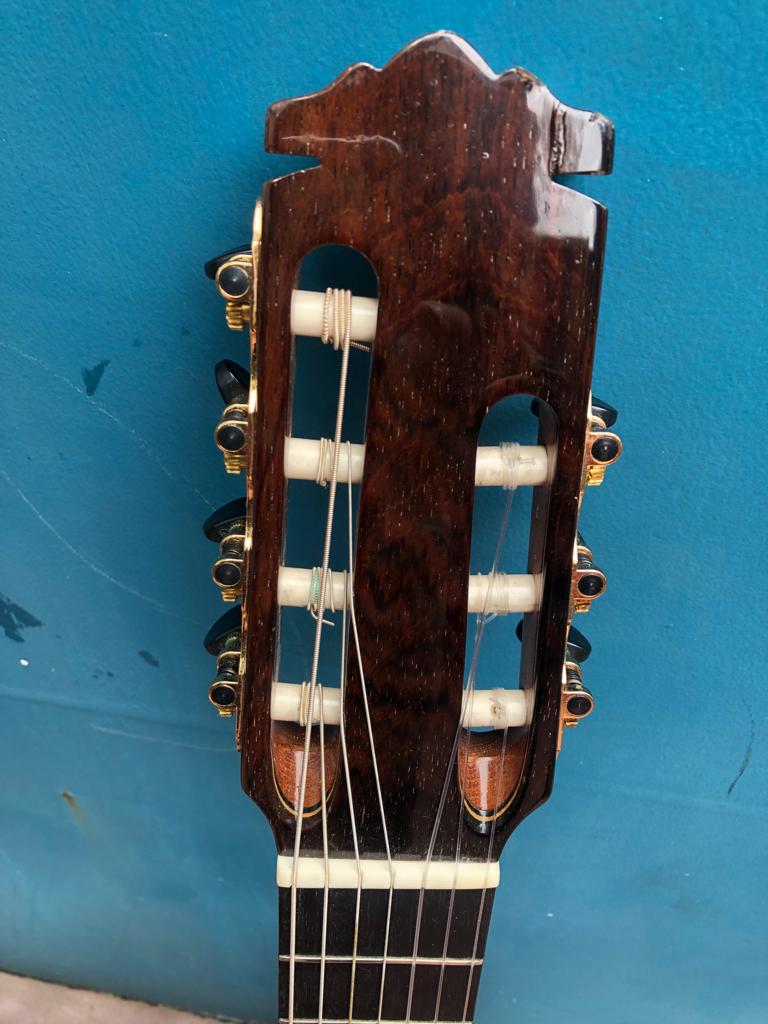 How else can we help?

Need strings, songbooks, digital lessons? How about some people to actually play choro with? Be sure to check out the rest of the Choro Shop for other useful resources, then join us at Choro Camp New England. We look forward to making this beautiful music with you!

About Shipping and Returns

We ship UPS or USPS, promptly. Our stress-less return policy: You can return any Choro Shop instrument for up to 3 days from its delivery date for a full refund of all but the cost of shipping. So go ahead -- try it!