Regular price
$800.00 USD
Regular price
Sale price
$800.00 USD
Unit price
per
Sale
Sold out
João Batista (JB) made his name as a luthier in São Paulo, but now lives and has a shop in João Pessoa. I (Andrew) visited him there on my first trip to Brazil and this was the first luthier-made cavaquinho I ever purchased. It was a huge step up from the factory-made instrument I had been learning on. Time now for it offer someone else a significant upgrade at a very affordable price.
Note: As I write this, we have several JB cavaquinhos in stock. They offer an object lesson in why it is not enough to know the name of a builder when it comes time to purchase an instrument. All nominally from the same luthier, they are very different instruments. Come try them and see for yourself.
Top: Spruce 
Back & sides: pau ferro
Fingerboard: Brazilian rosewood
Bridge: Brazilian rosewood
Tuners: import
Note: Back crack glued and cleated
Share
View full details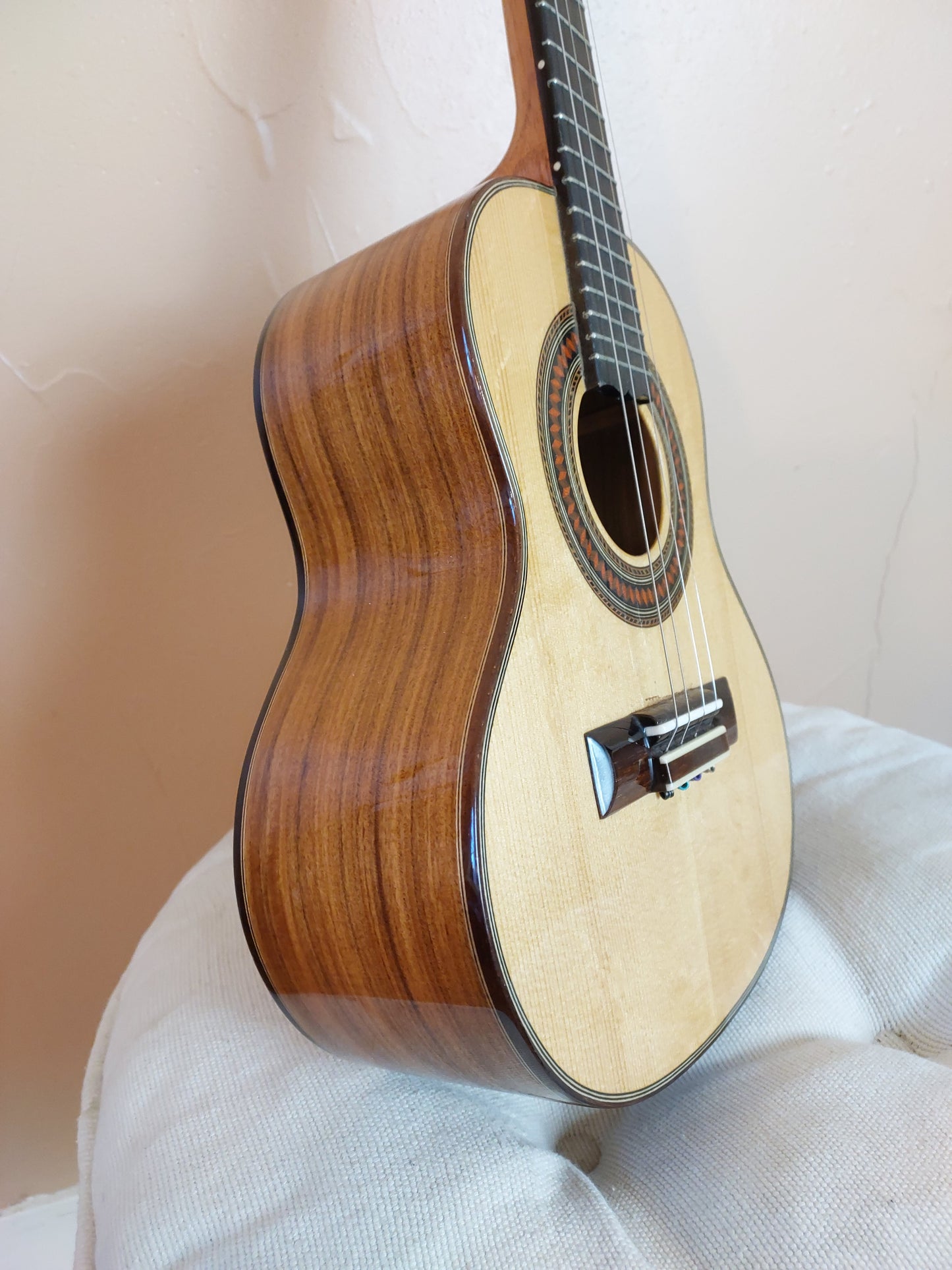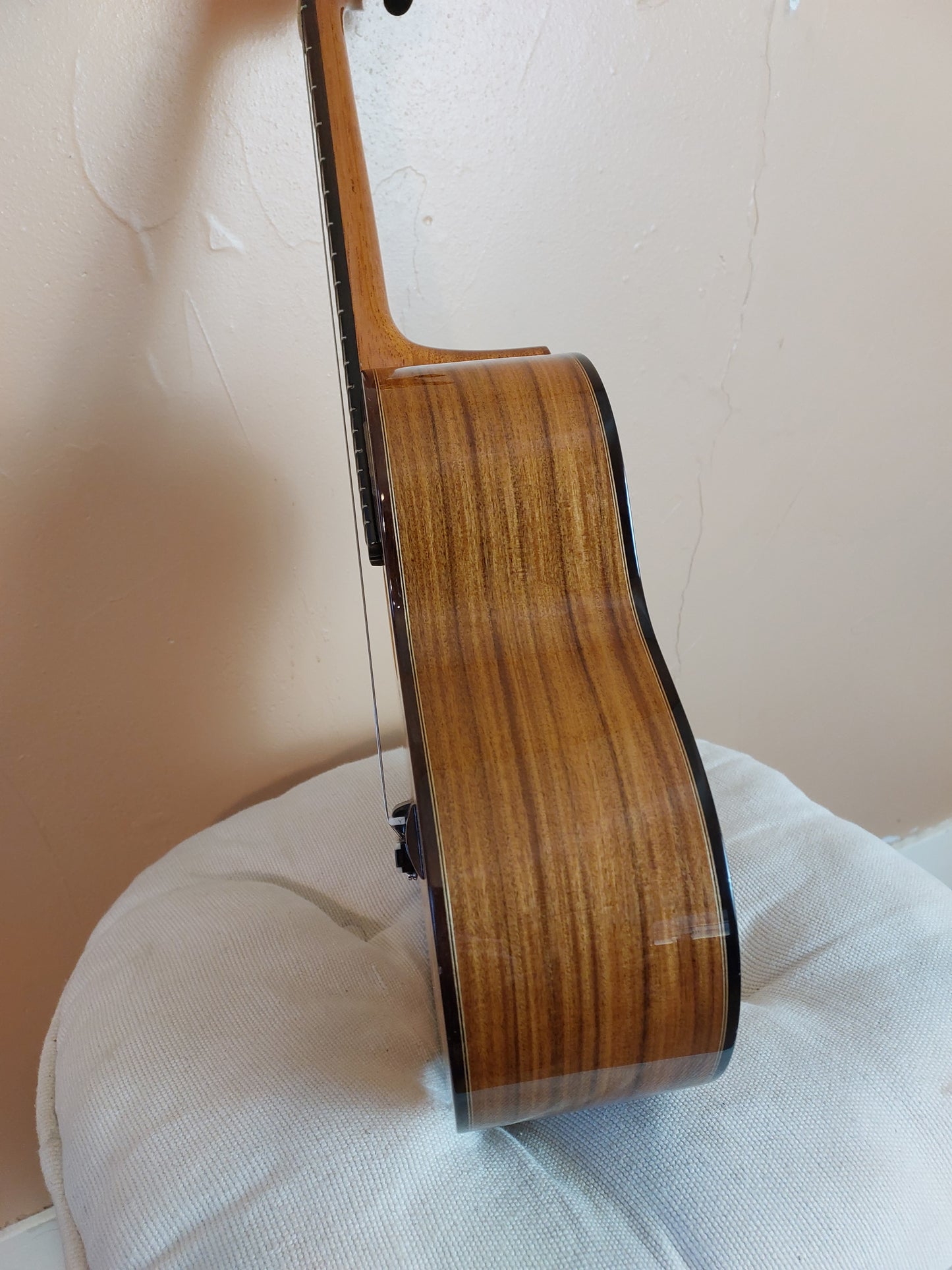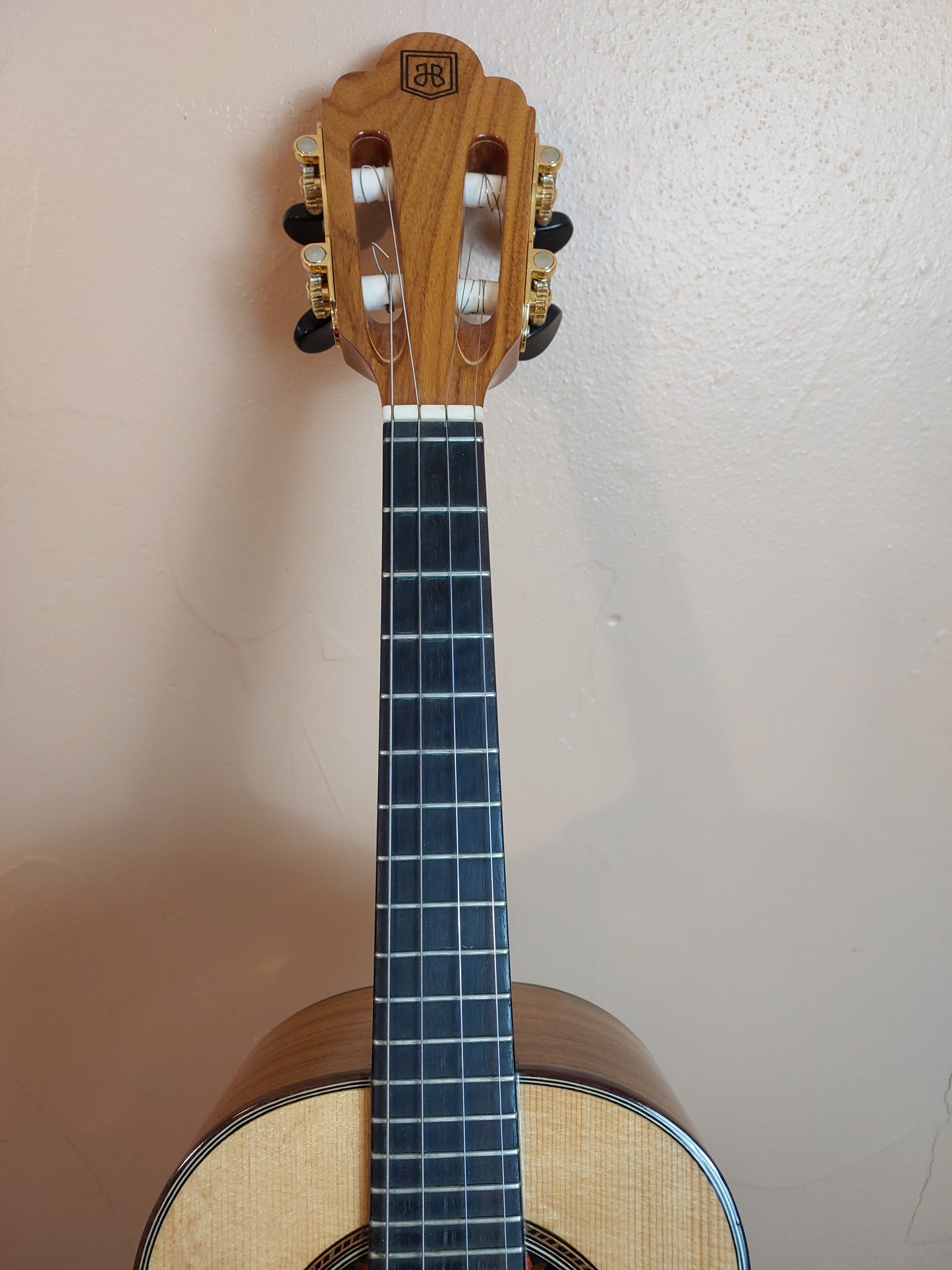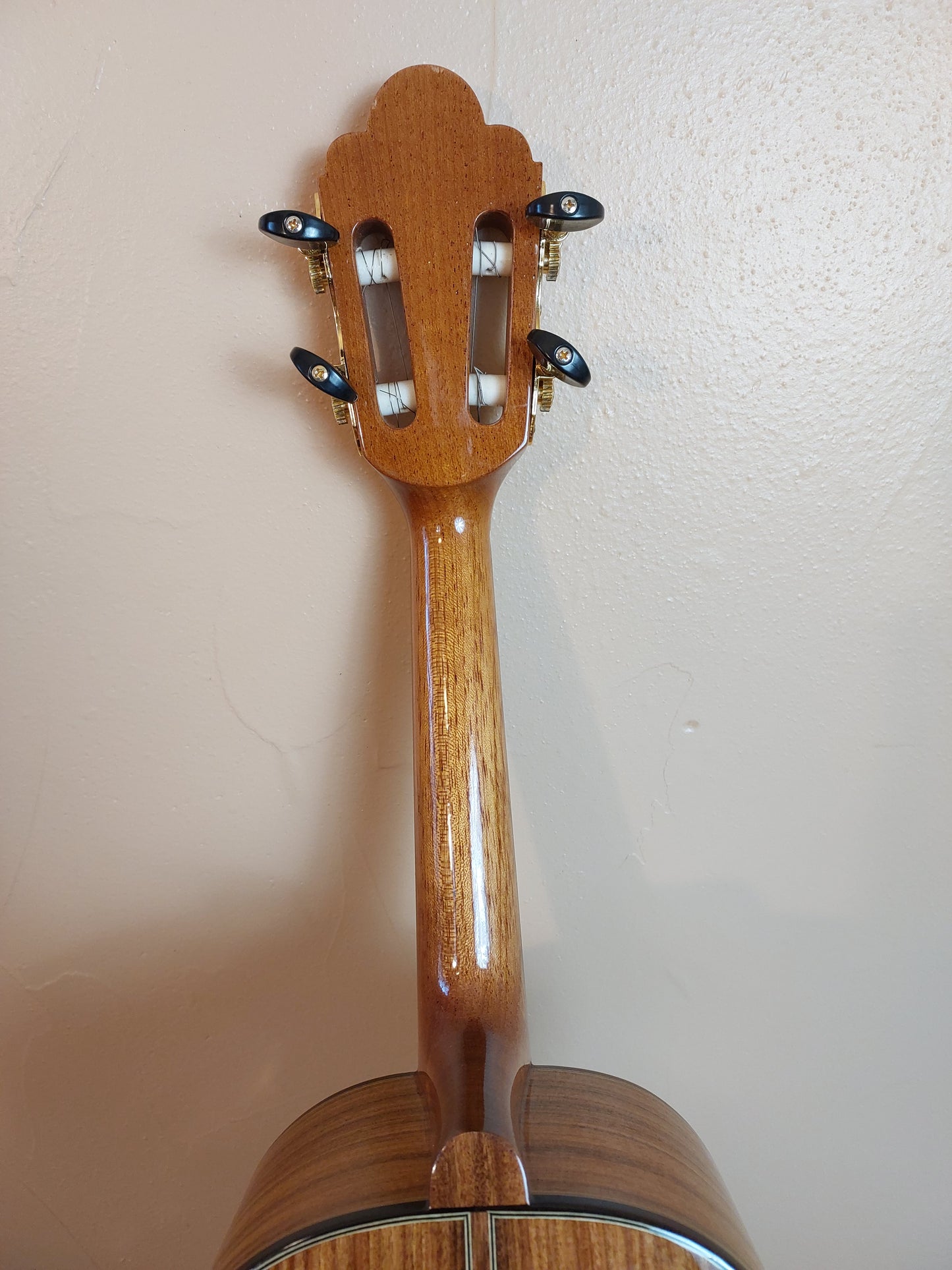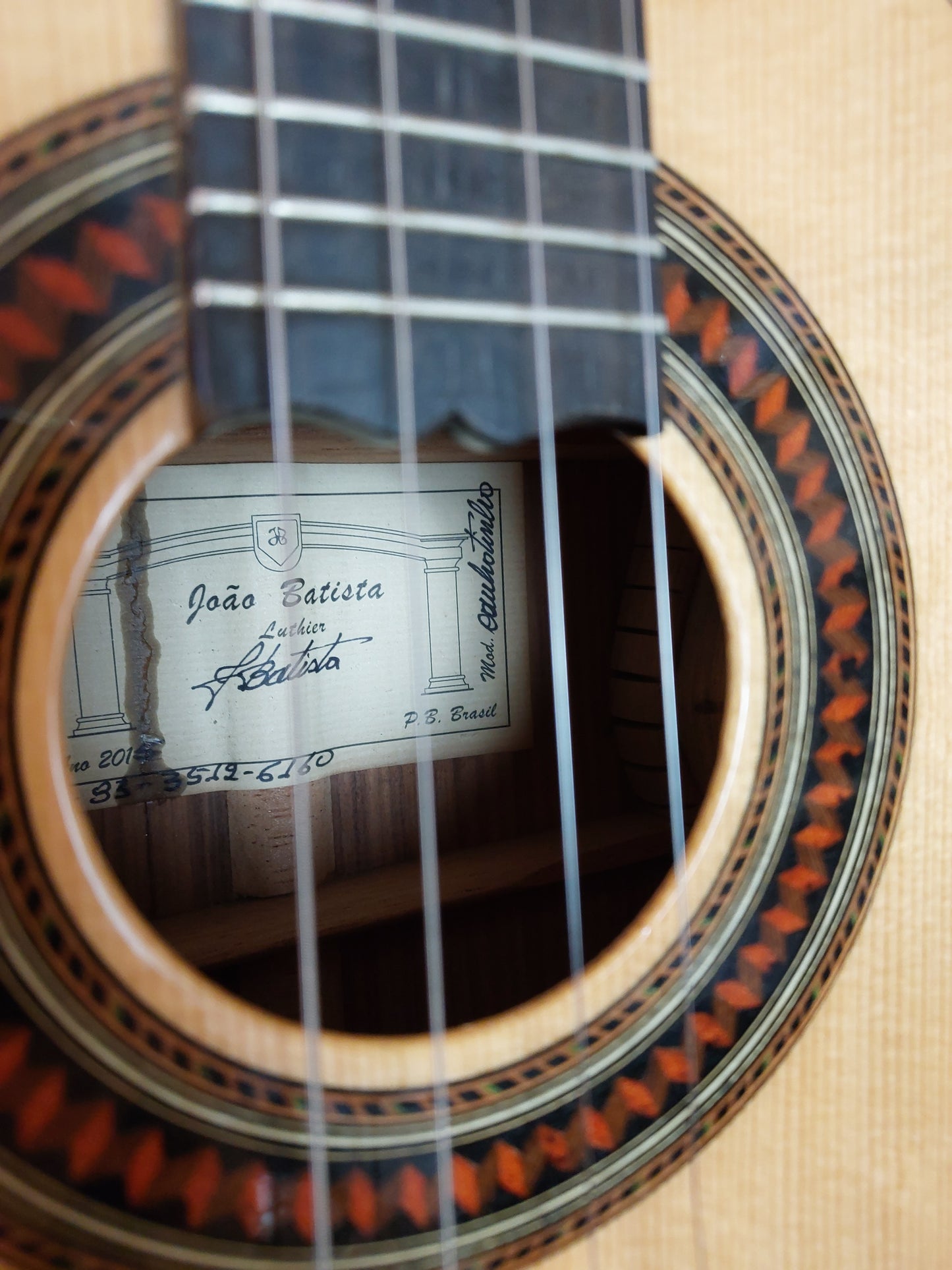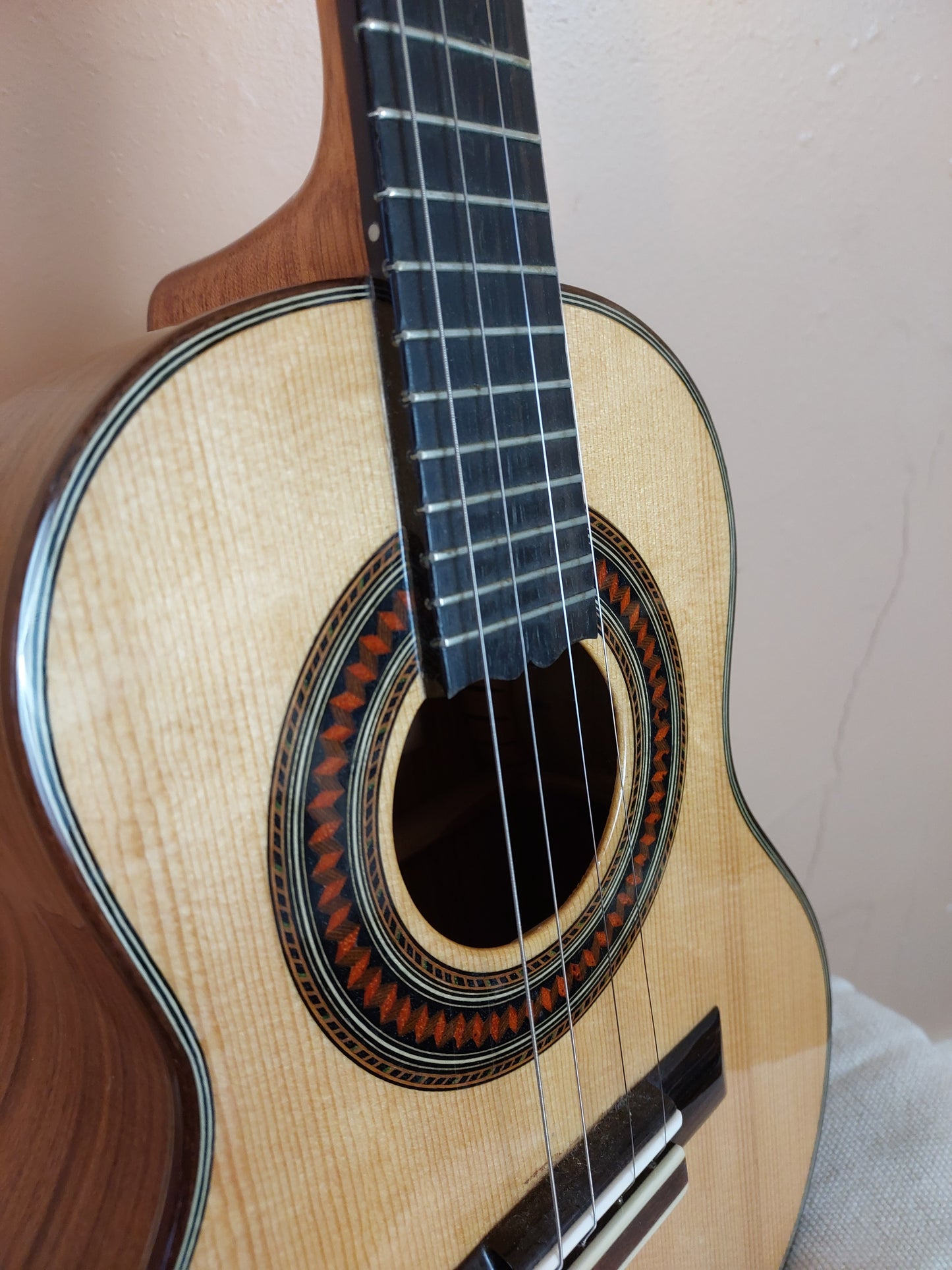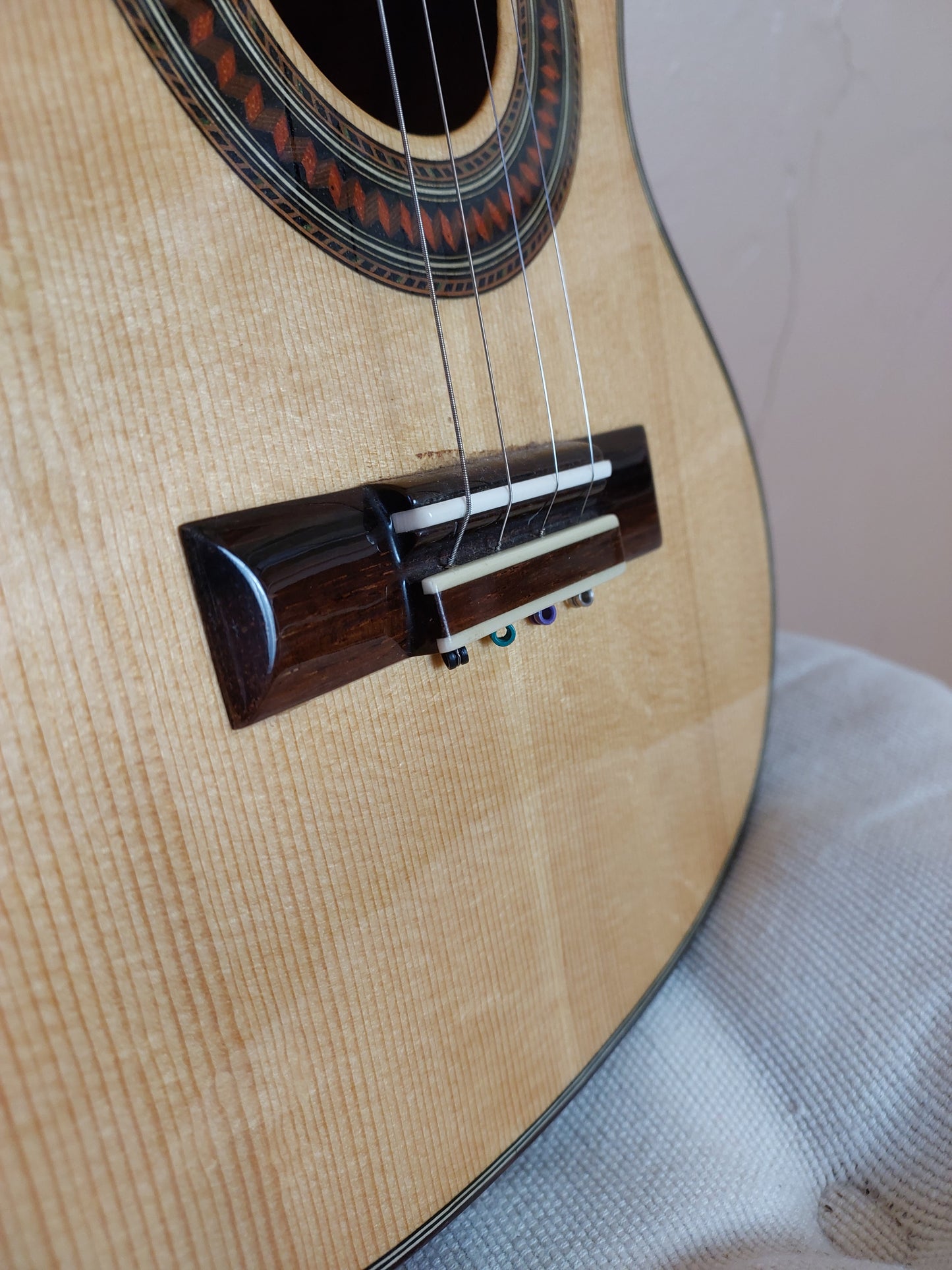 How else can we help?

Need strings, songbooks, digital lessons? How about some people to actually play choro with? Be sure to check out the rest of the Choro Shop for other useful resources, then join us at Choro Camp New England. We look forward to making this beautiful music with you!

About Shipping and Returns

We ship UPS or USPS, promptly. Our stress-less return policy: You can return any Choro Shop instrument for up to 3 days from its delivery date for a full refund of all but the cost of shipping. So go ahead -- try it!