Regular price
$1,300.00 USD
Regular price
Sale price
$1,300.00 USD
Unit price
per
Sale
Sold out
The "Canhotinho" is the most widely available model of cavaquinho made by João Batista, better known as JB. They vary widely in quality from one to the next, the main difference being the era in which they were made. (We have a 2018 in stock as well, so we invite you to verify this for yourself. Noting the difference takes no expertise whatsoever.) This one dates back to 1995 which was a period in which JB's work was typically very strong, on top of which we have the benefit of over a quarter century of aging wood. 
This cavaco has been newly refretted at Adam's shop in São Paulo, where he also fitted it with a new bone saddle. The lighter-colored circle you see on the top between the sound hole and the bridge is where a surface pick-up was installed for many years, which kept the finish from yellowing in that spot. That pick-up is now installed on the inside. 
Top: European Spruce
Back & sides: Maple
Neck: Cedro Rosa (Cedar)
Fingerboard: Brazilian Rosewood
Nut: bone+zero fret
Saddle: bone
Scale length: 338mm
Nut width: 31mm
Body depth: 85mm
Widest body width: 232mm
Finish: PU
Tuners: Korean budget
Pickup: yes
Case: vintage hardcase
Strings: Dinâmico São Paulo cavaco
Recent or notable work: new frets, new bone saddle, finish polish


Share
View full details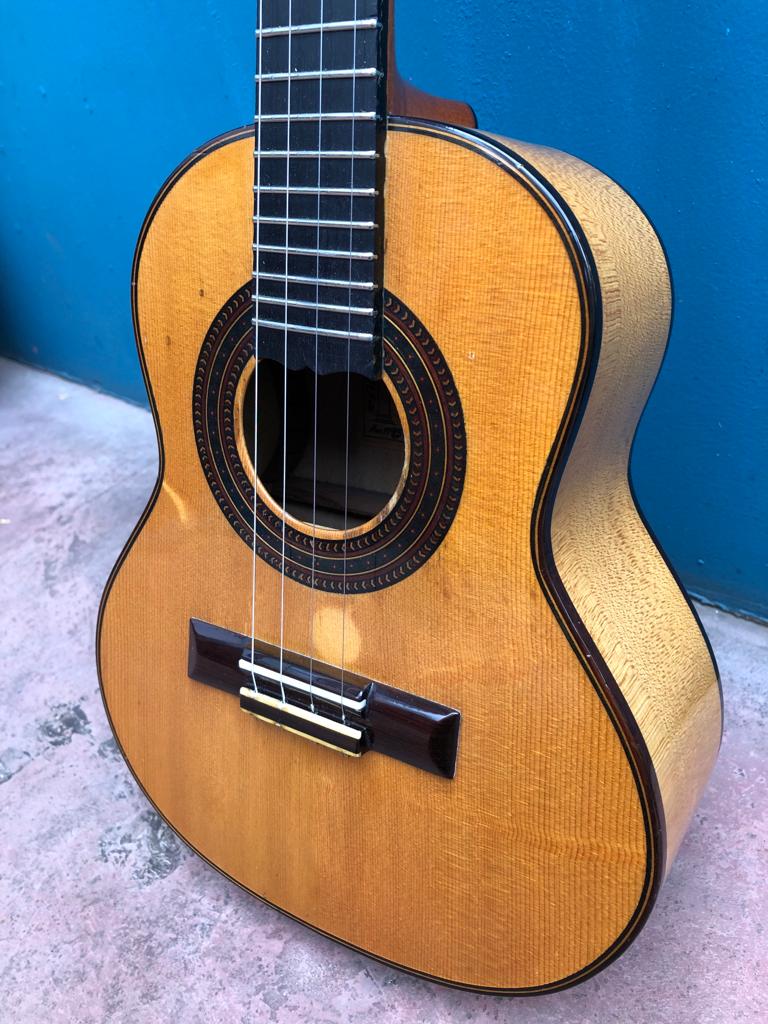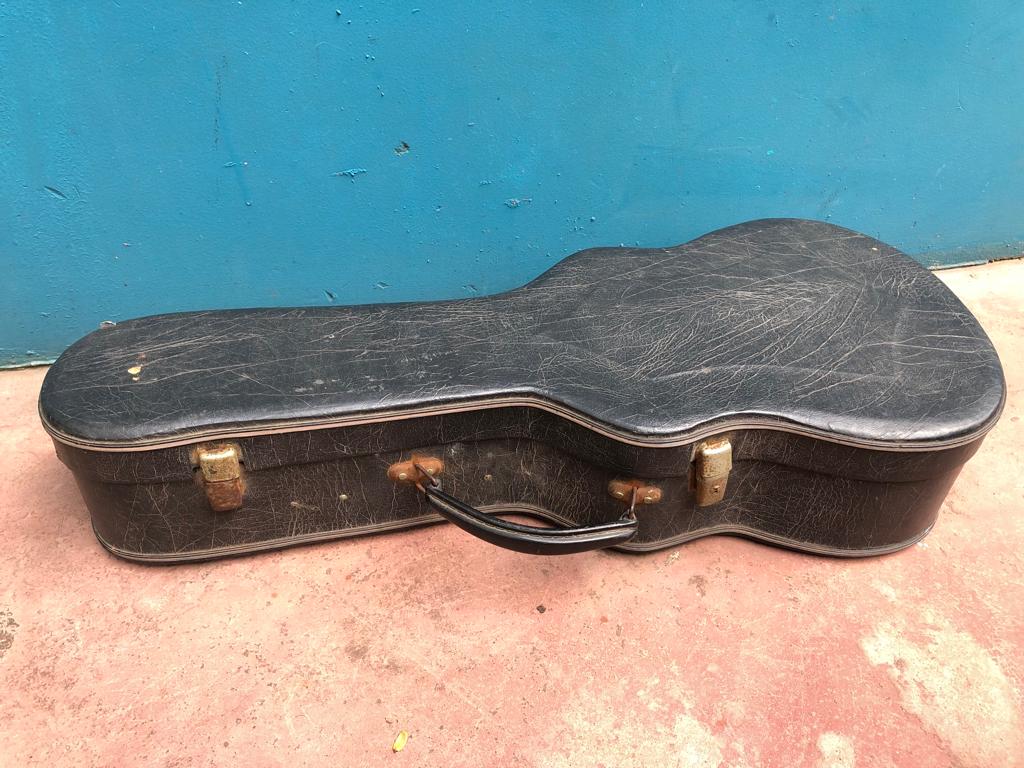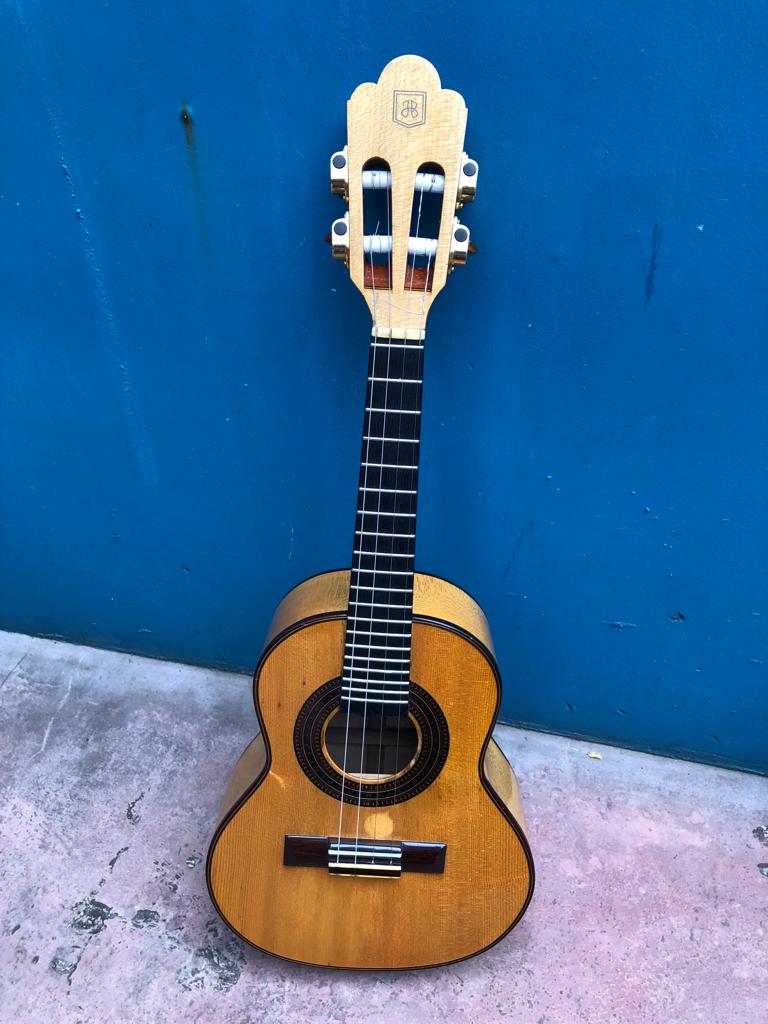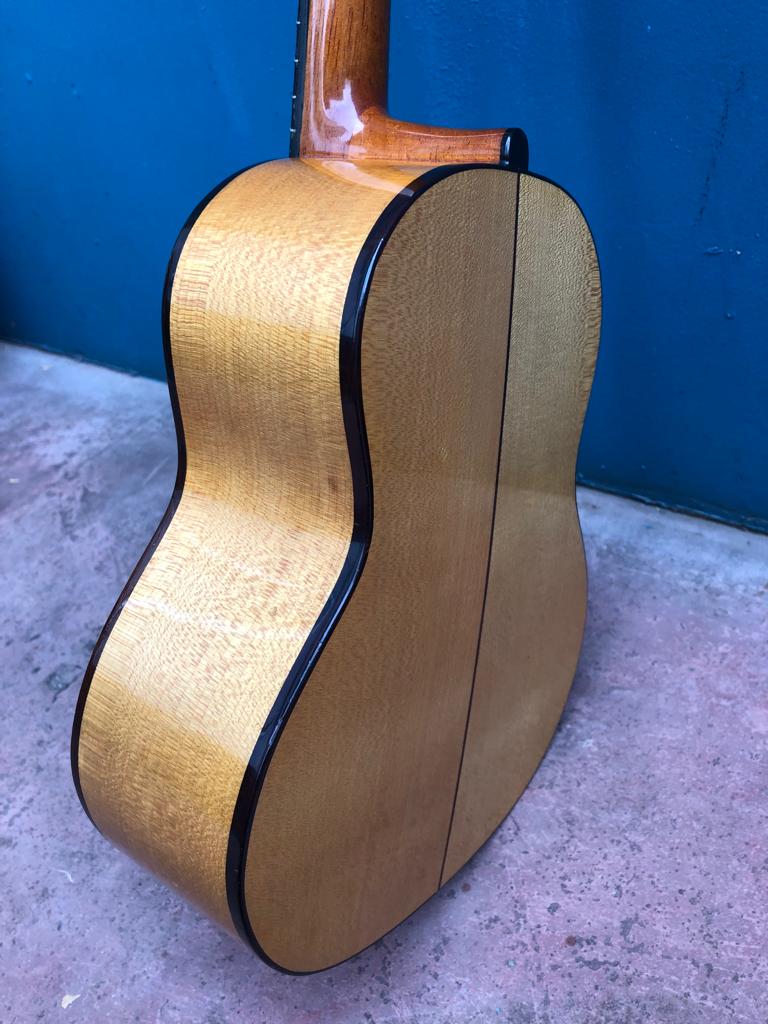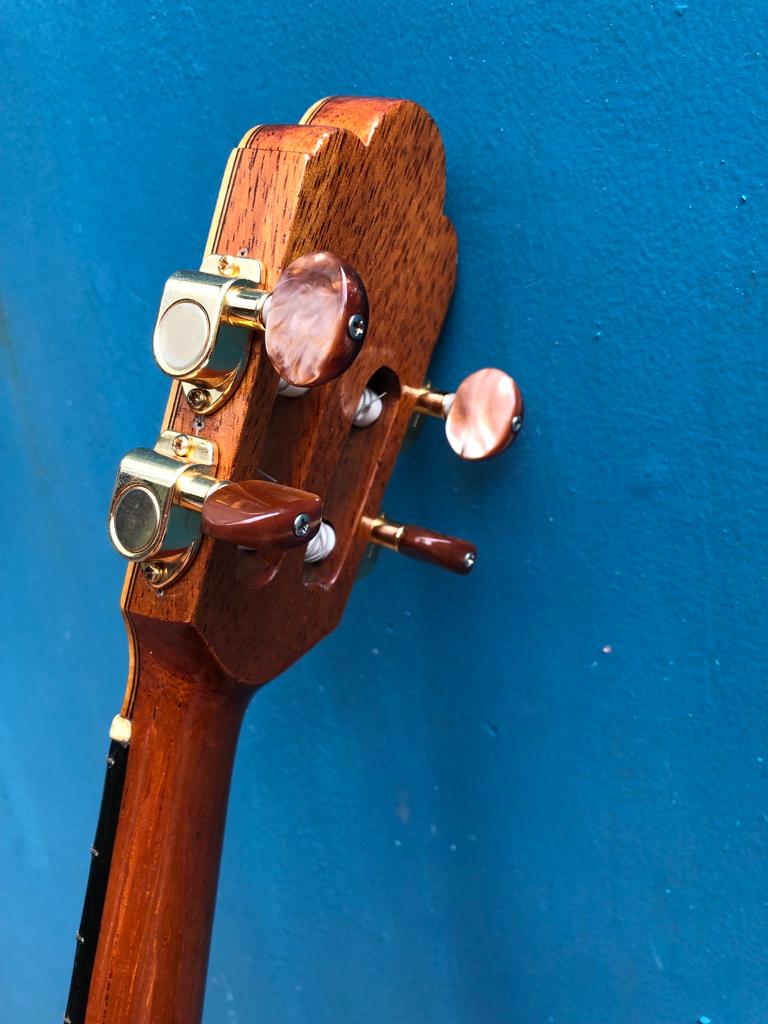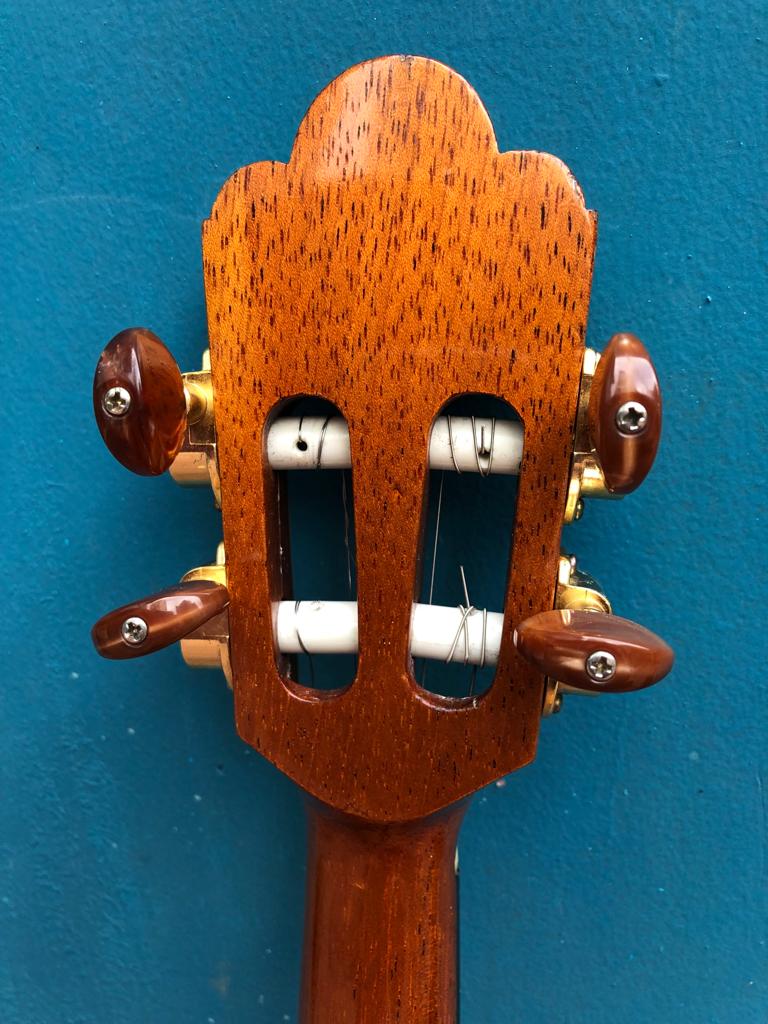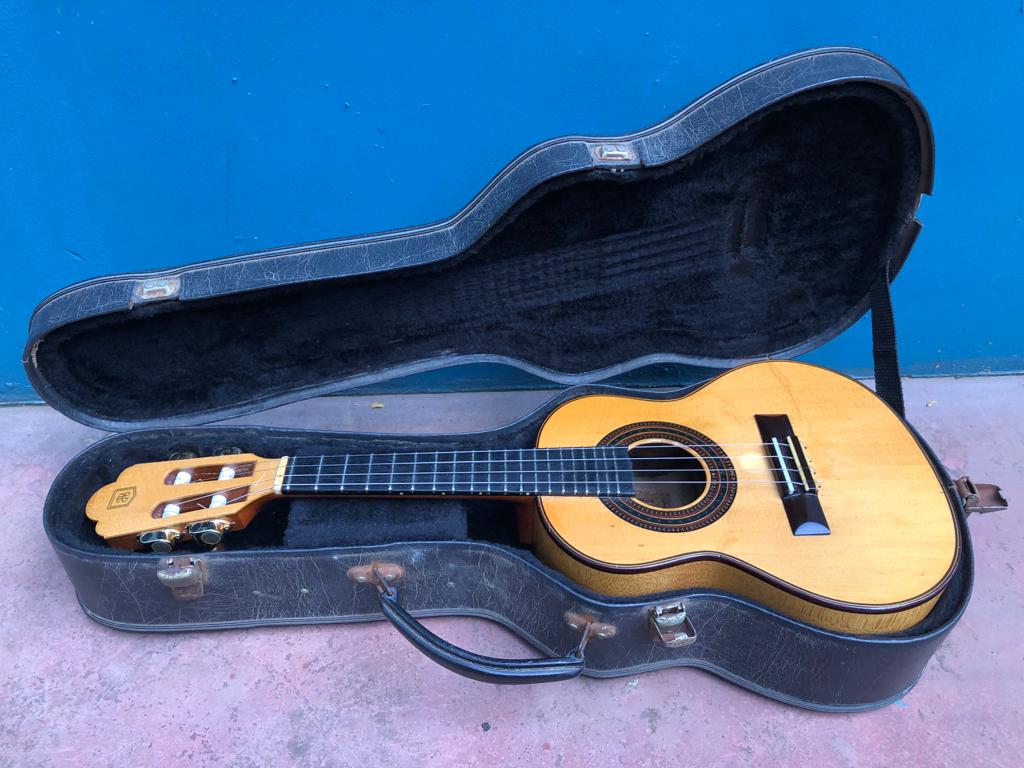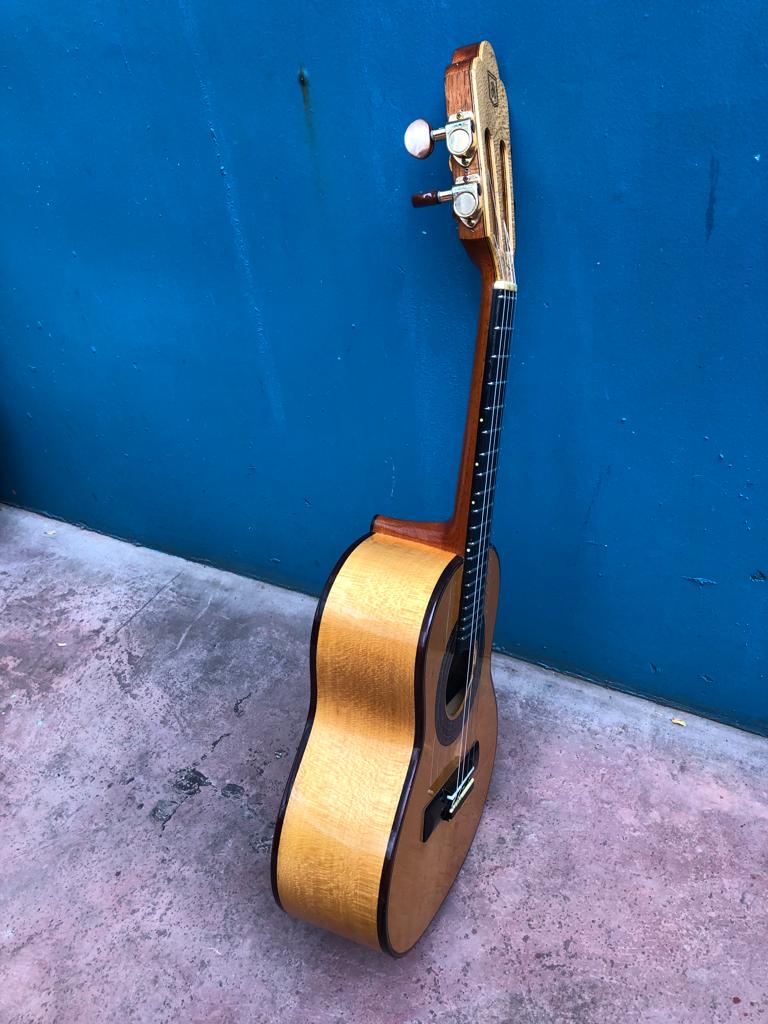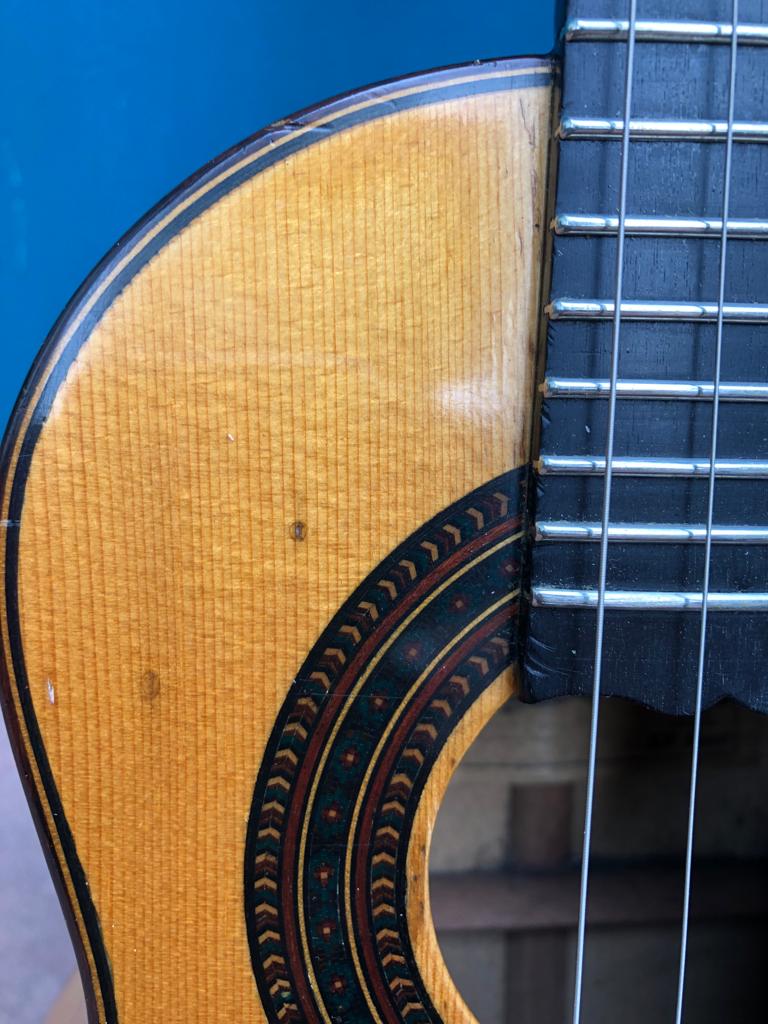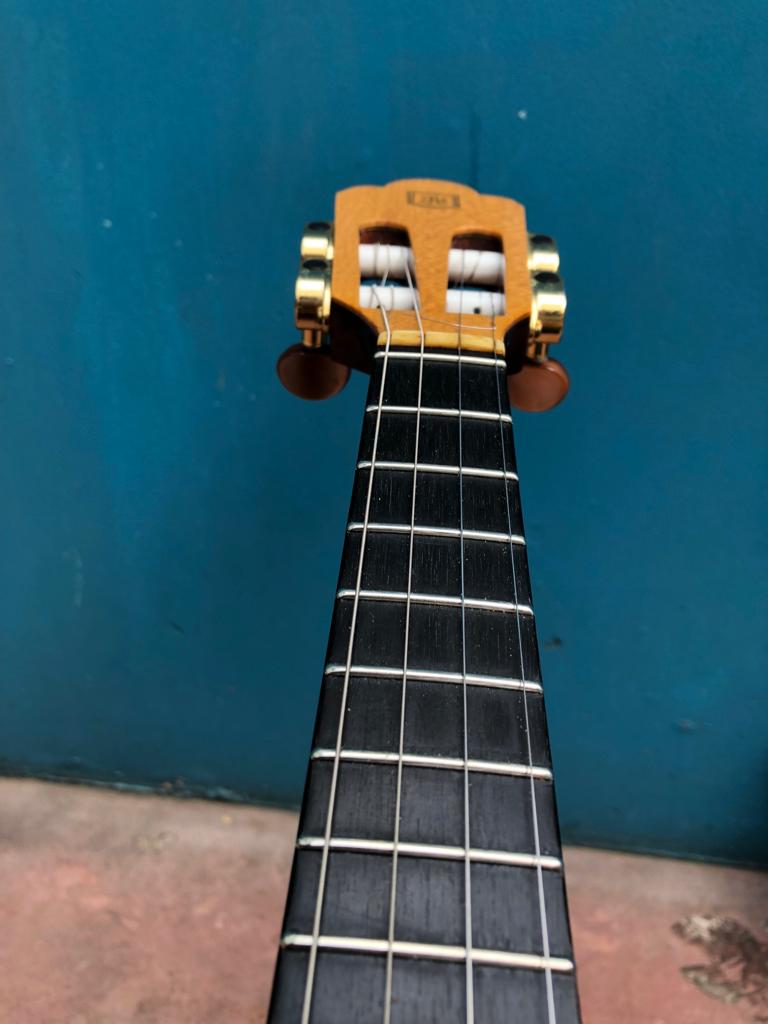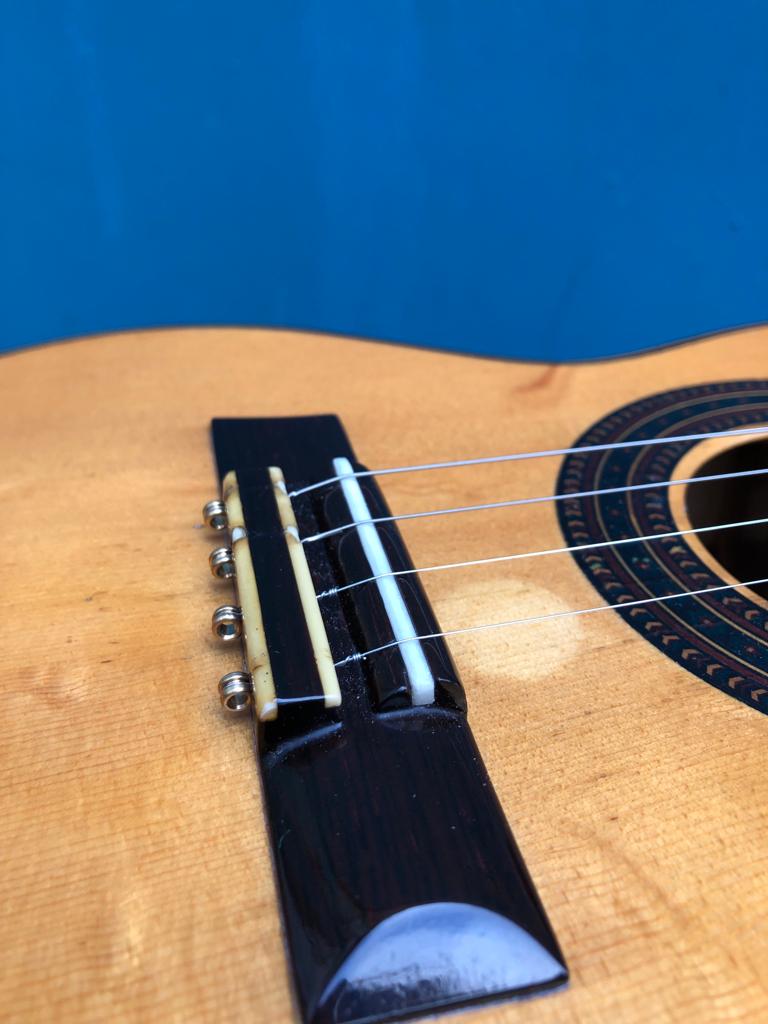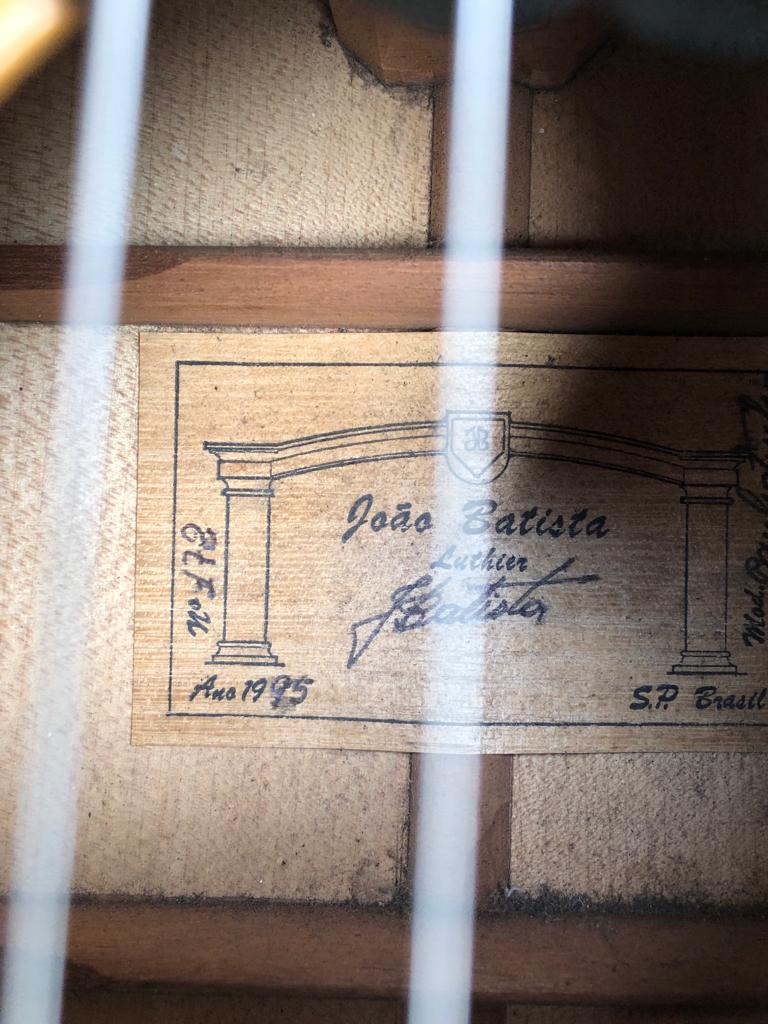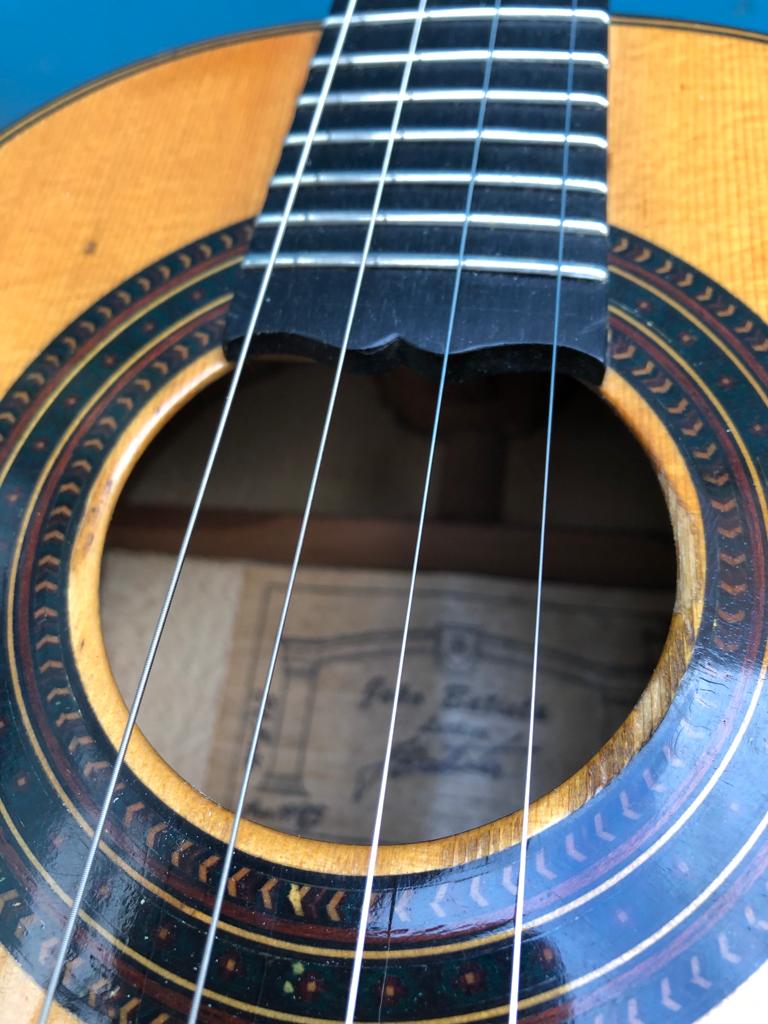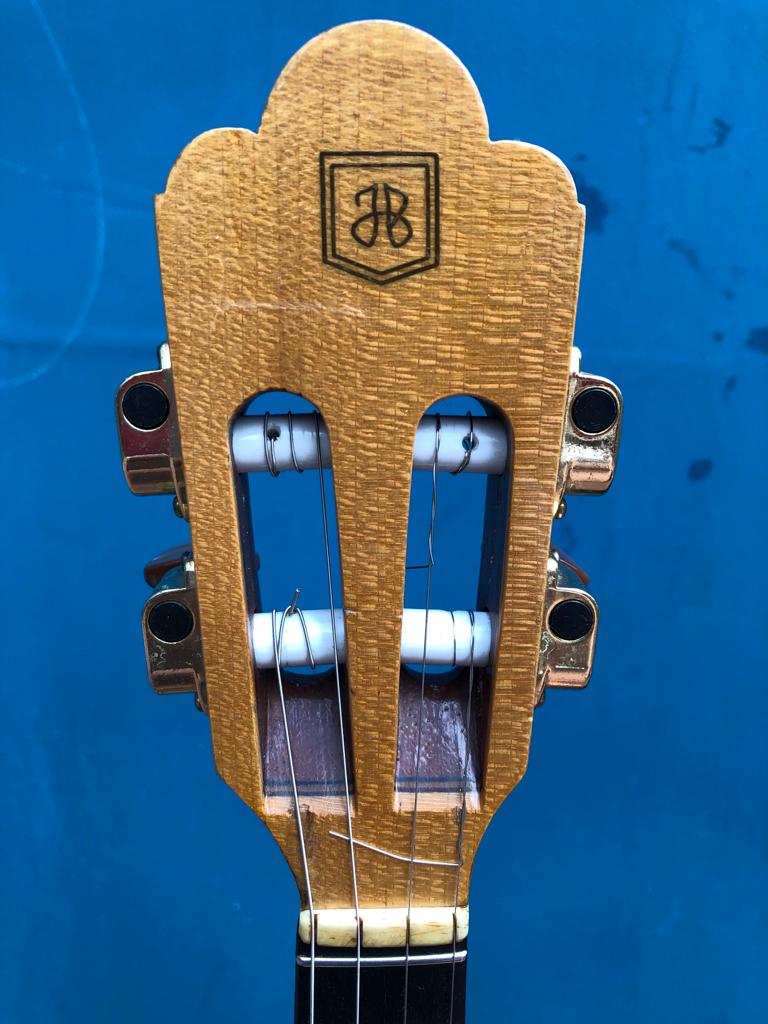 How else can we help?

Need strings, songbooks, digital lessons? How about some people to actually play choro with? Be sure to check out the rest of the Choro Shop for other useful resources, then join us at Choro Camp New England. We look forward to making this beautiful music with you!

About Shipping and Returns

We ship UPS or USPS, promptly. Our stress-less return policy: You can return any Choro Shop instrument for up to 3 days from its delivery date for a full refund of all but the cost of shipping. So go ahead -- try it!