Regular price
$2,500.00 USD
Regular price
Sale price
$2,500.00 USD
Unit price
per
Sale
Sold out
São Paulo-based Agnaldo Luz is one of Brazil's most in-demand builders, with a waiting list of a couple years for a new instrument. So we're always happy to be able to offer you one you can have right away. Word of warning: they seldom last long here in the Choro Shop.

We purchased this instrument directly from Henrique Cazes, a renowned cavaquinista based in Rio. The instrument's label bears the following inscription:  Construido especialmente para o amigo e mestre das 4 cordas, Henrique Cazes. (Built specially for our friend and master of the 4 strings, Henrique Cazes.) 
Top-quality materials, fashioned by a master luthier. 

Top: European Spruce
Back & sides: Brazilian Rosewood
Neck: Cedro rosa (cedar)
Fingerboard: Brazilian Rosewood
Nut: bone
Saddle: bone
Scale length: 340mm
Nut width: 30mm
Body depth: 81mm
Widest body width: 222mm
Finish: shellac
Tuners: Schertler
Pickup: RMC (see note below)
Case: WC hardcase
Additional: Inscription to the original owner, Henrique Cazes.
Condition: Excellent (One very small ding in the top; faint signs of what may have been a re-glue of the bridge.)
Re pickup: The RMC that H. Cazes had installed on this cavaco is a high-quality pickup integrated with the saddle, notable in that it is feedback-free even at high volumes and able to serve as a midi controller.  To use it, you would need to have (or invest in) an RMC pre-amp, their Poly-Drive II. Other options include rewiring the pickups (one per string) to a more standard jack or replacing the saddle altogether with one of bone and using the pickup of your choice. 
Share
View full details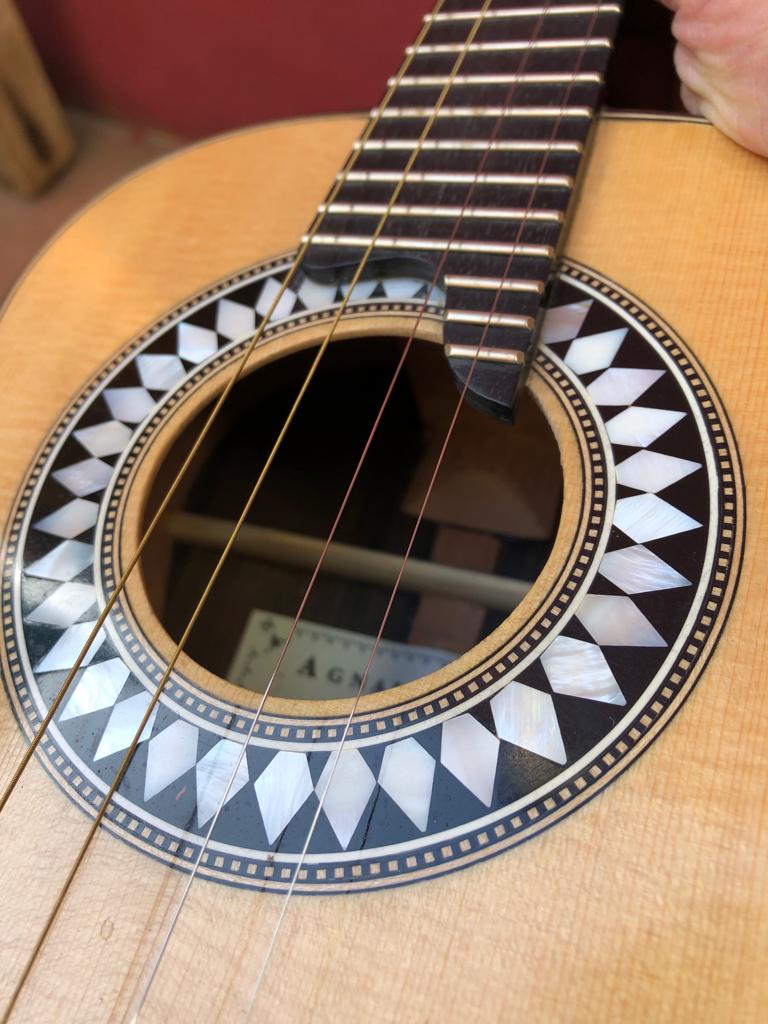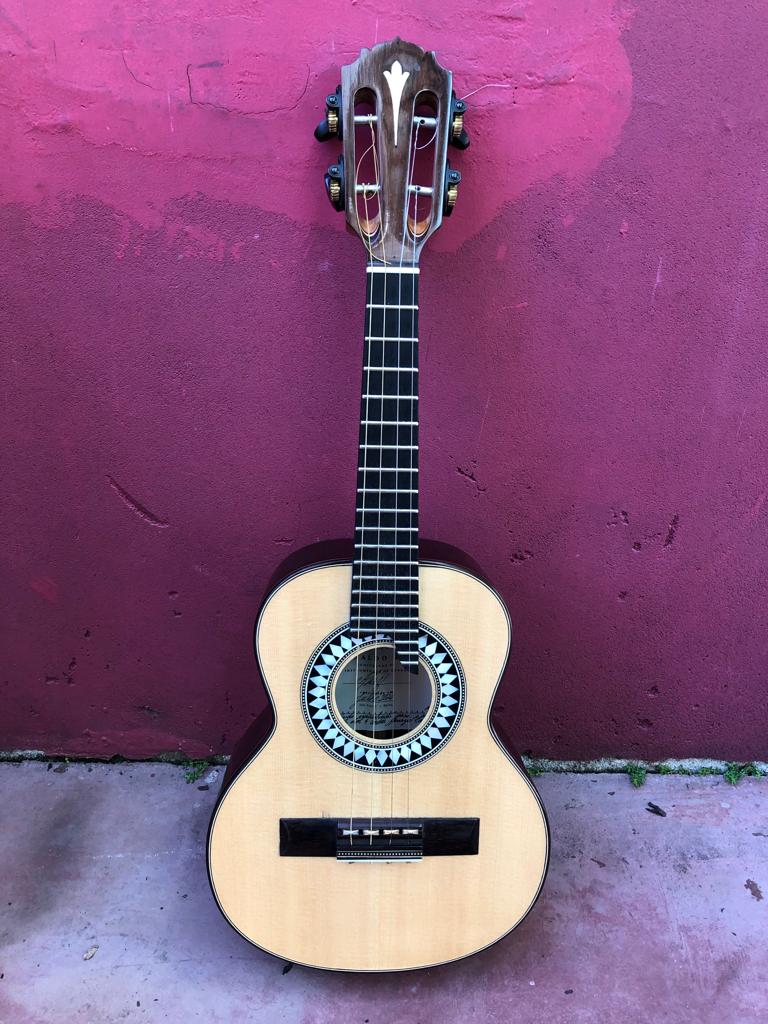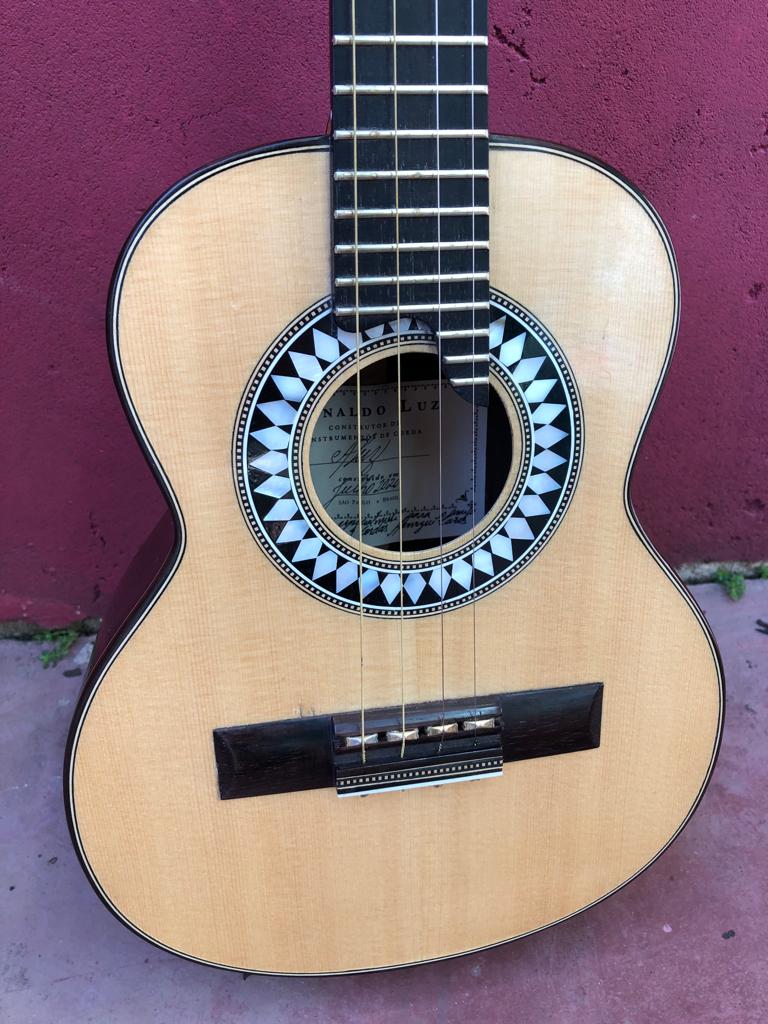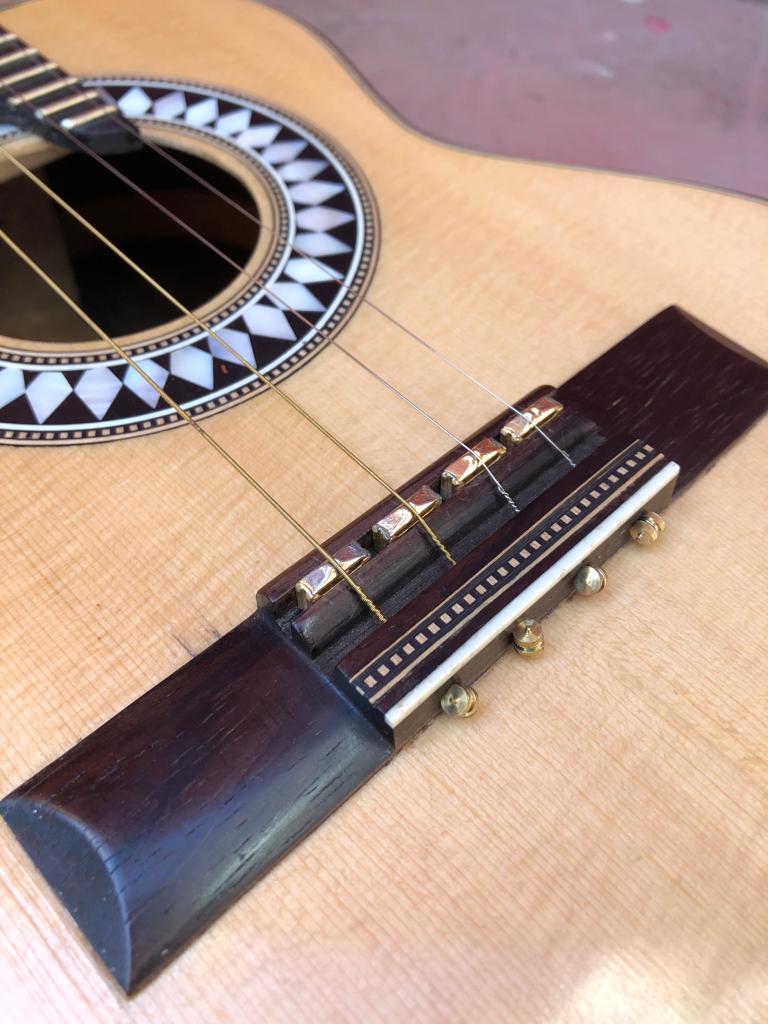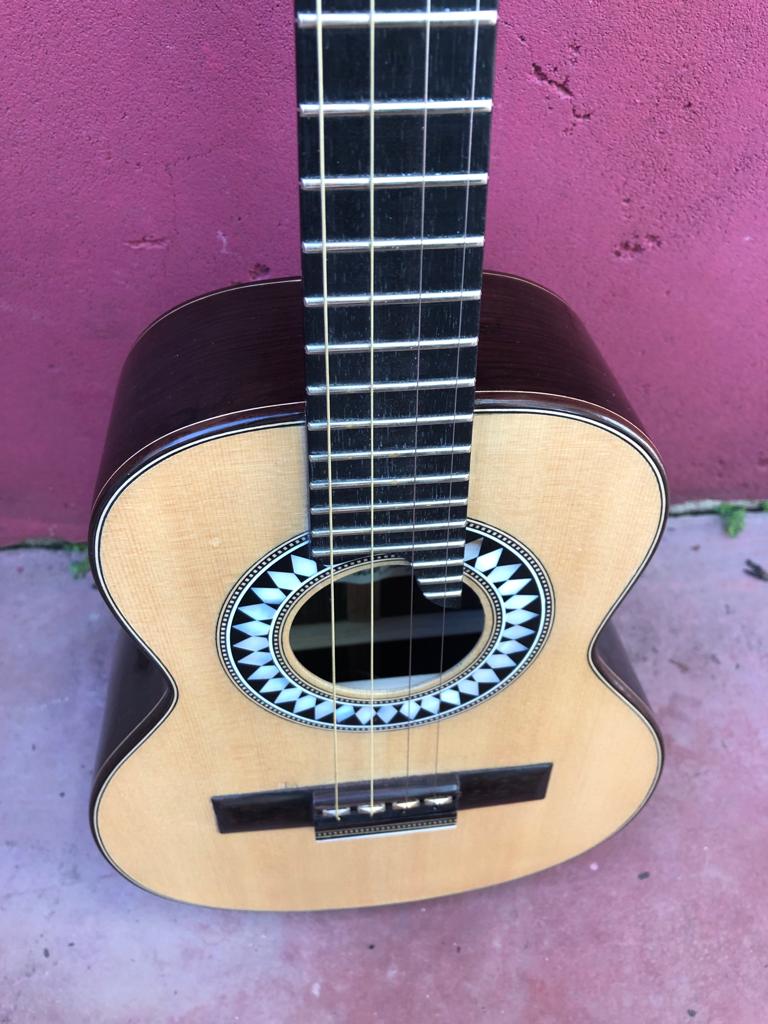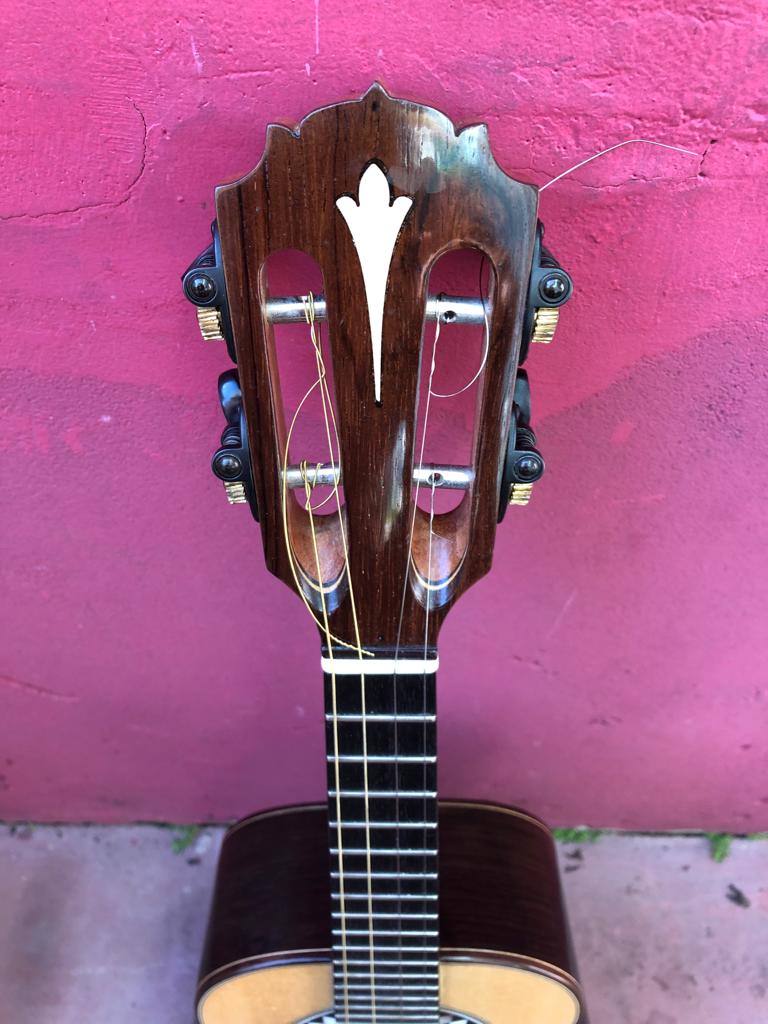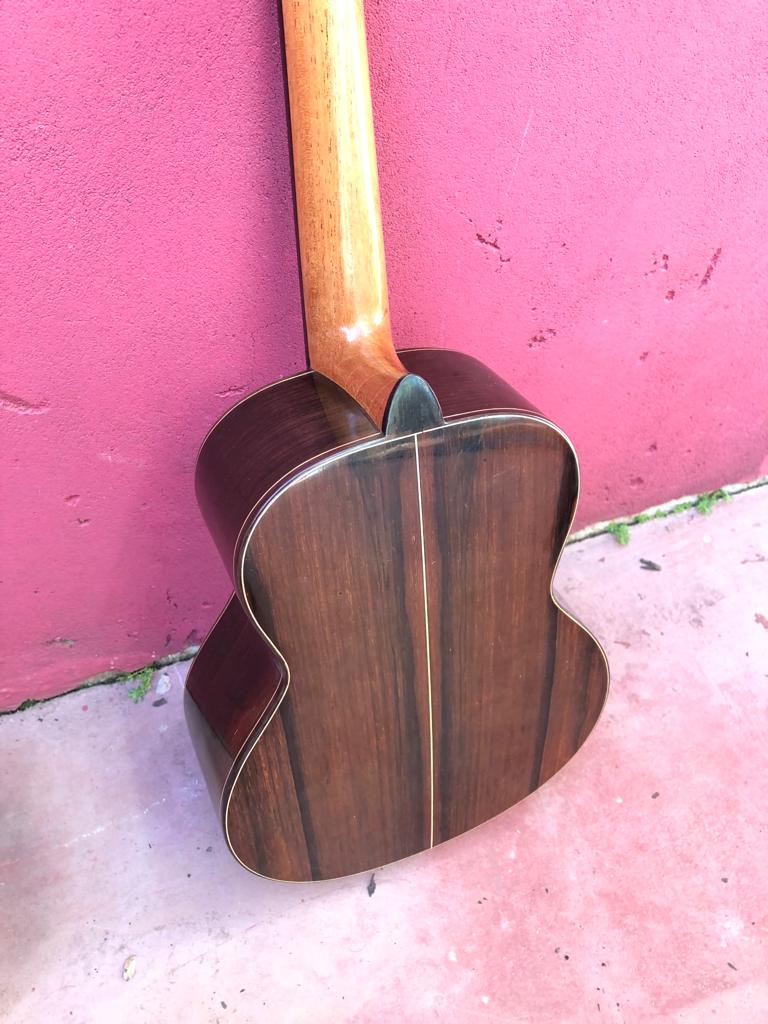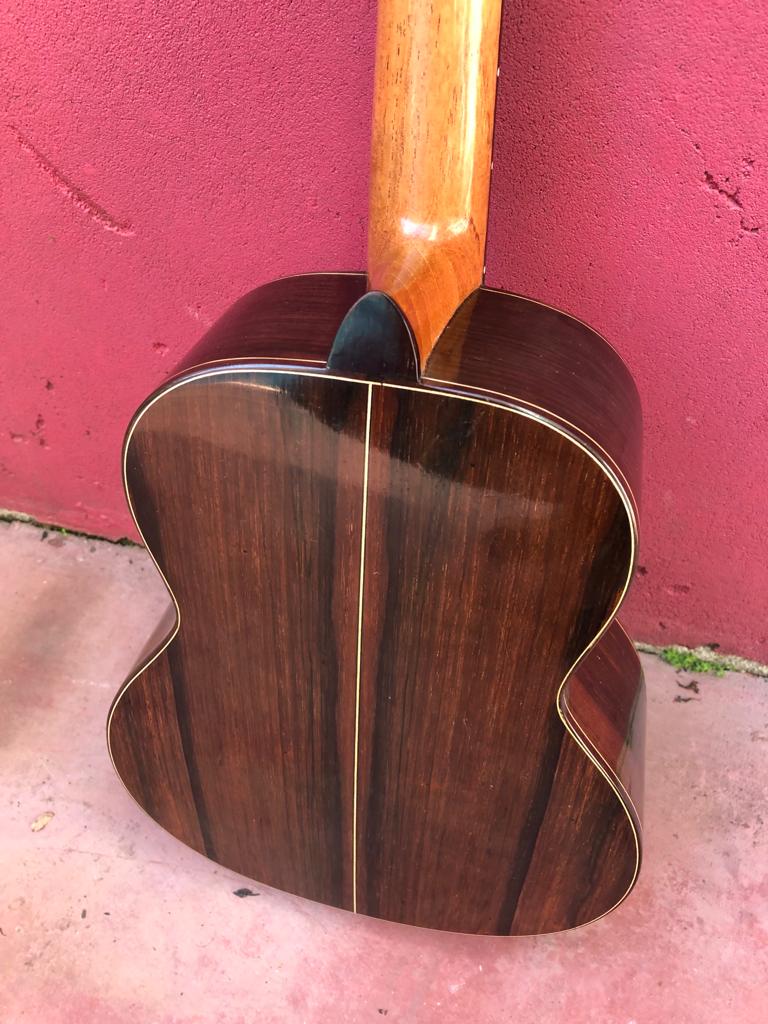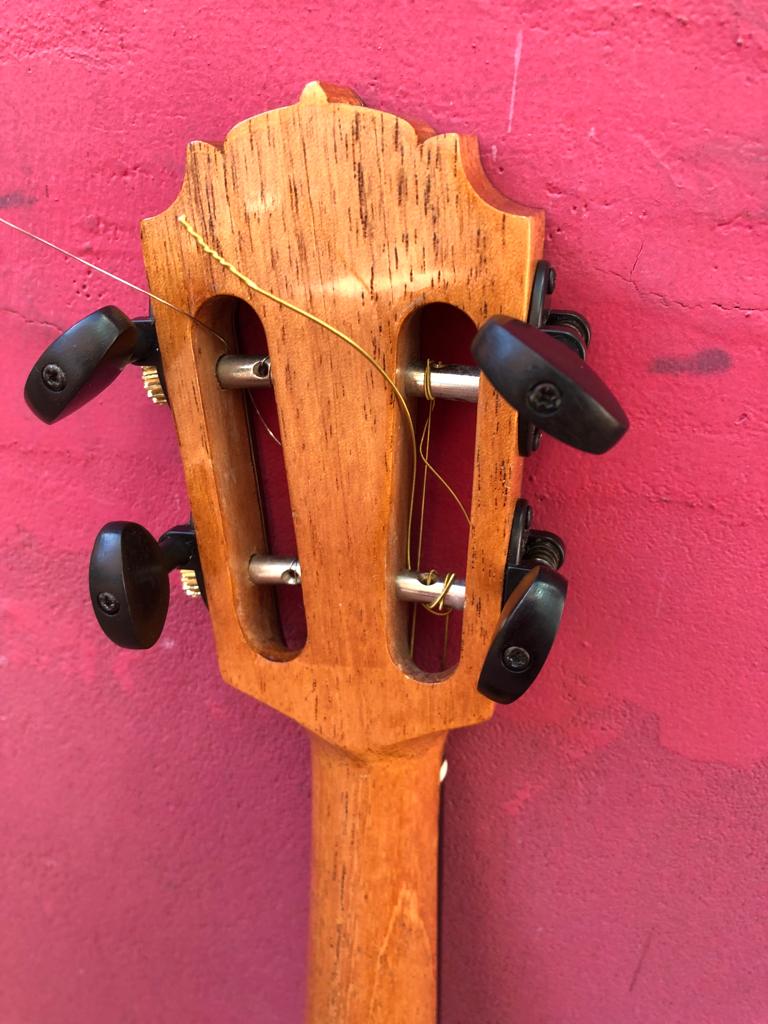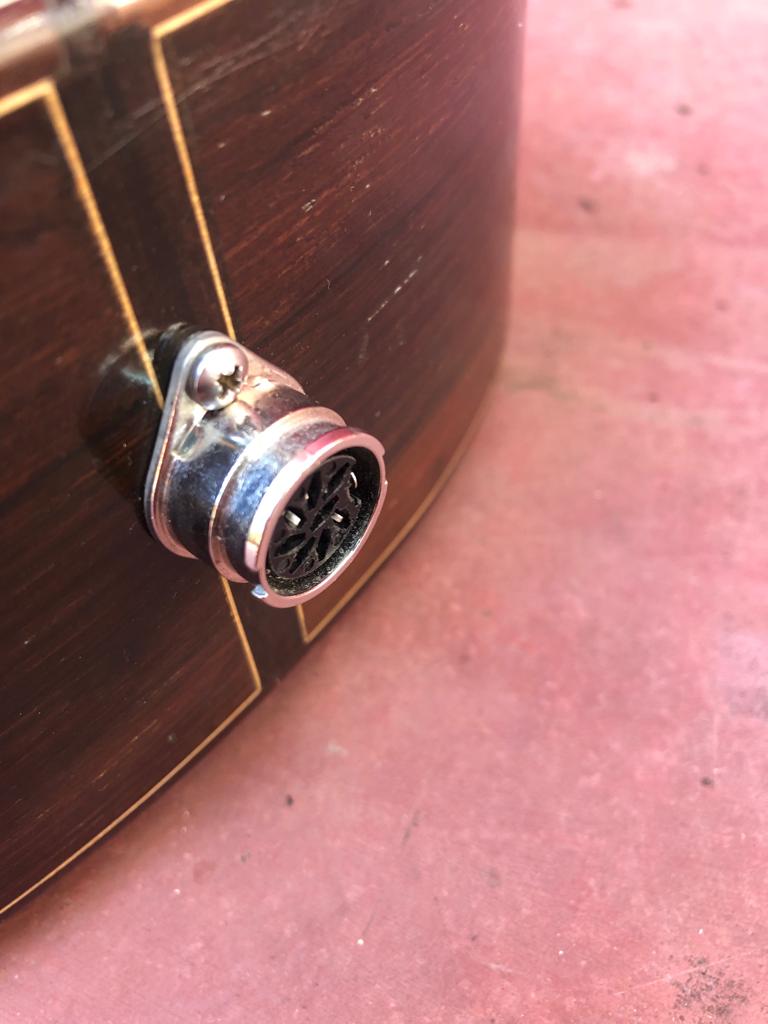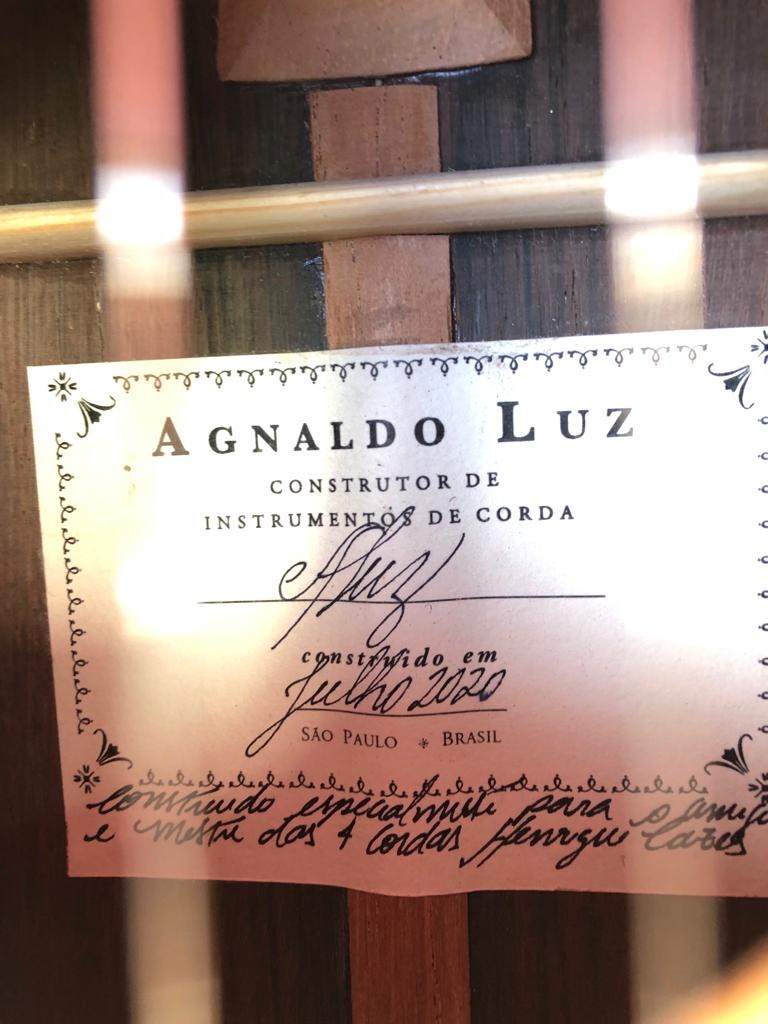 How else can we help?

Need strings, songbooks, digital lessons? How about some people to actually play choro with? Be sure to check out the rest of the Choro Shop for other useful resources, then join us at Choro Camp New England. We look forward to making this beautiful music with you!

About Shipping and Returns

We ship UPS or USPS, promptly. Our stress-less return policy: You can return any Choro Shop instrument for up to 3 days from its delivery date for a full refund of all but the cost of shipping. So go ahead -- try it!