Regular price
$1,000.00 USD
Regular price
Sale price
$1,000.00 USD
Unit price
per
Sale
Sold out
VALÉRIO BIZUNGA is a top rabeca maker from the current generation of builders.  His shop is based in the old colonial city of Olinda, next to Recife in Pernambuco.  Bizunga's instruments are inspired by the local traditions of forró de rabeca, with some influence from modern violin making;  the result is a rabeca that mixes a traditional voice with contemporary functionality.  This rabeca is loud, stays in tune, and is easy to play.  Bizunga's instruments are used by rabequeiros throughout Brazil and he has a waiting list for new instruments.  This rabeca also has a beautiful, decorative pyrography (wood burning) motif on the top. 
top, back, and neck woods: cedro rosa (spanish cedar)
side wood: jenipapo
tailpiece and fingerboard woods: imbuia
bow: original bow, with fishing line bow hair
tuning: DAEB cavalo marinho (low to high)— or, can be set up in other tunings
extras: professional setup, Wittner fine tuners, and Rabeca São Paulo strings (DAEB nickel)
Share
View full details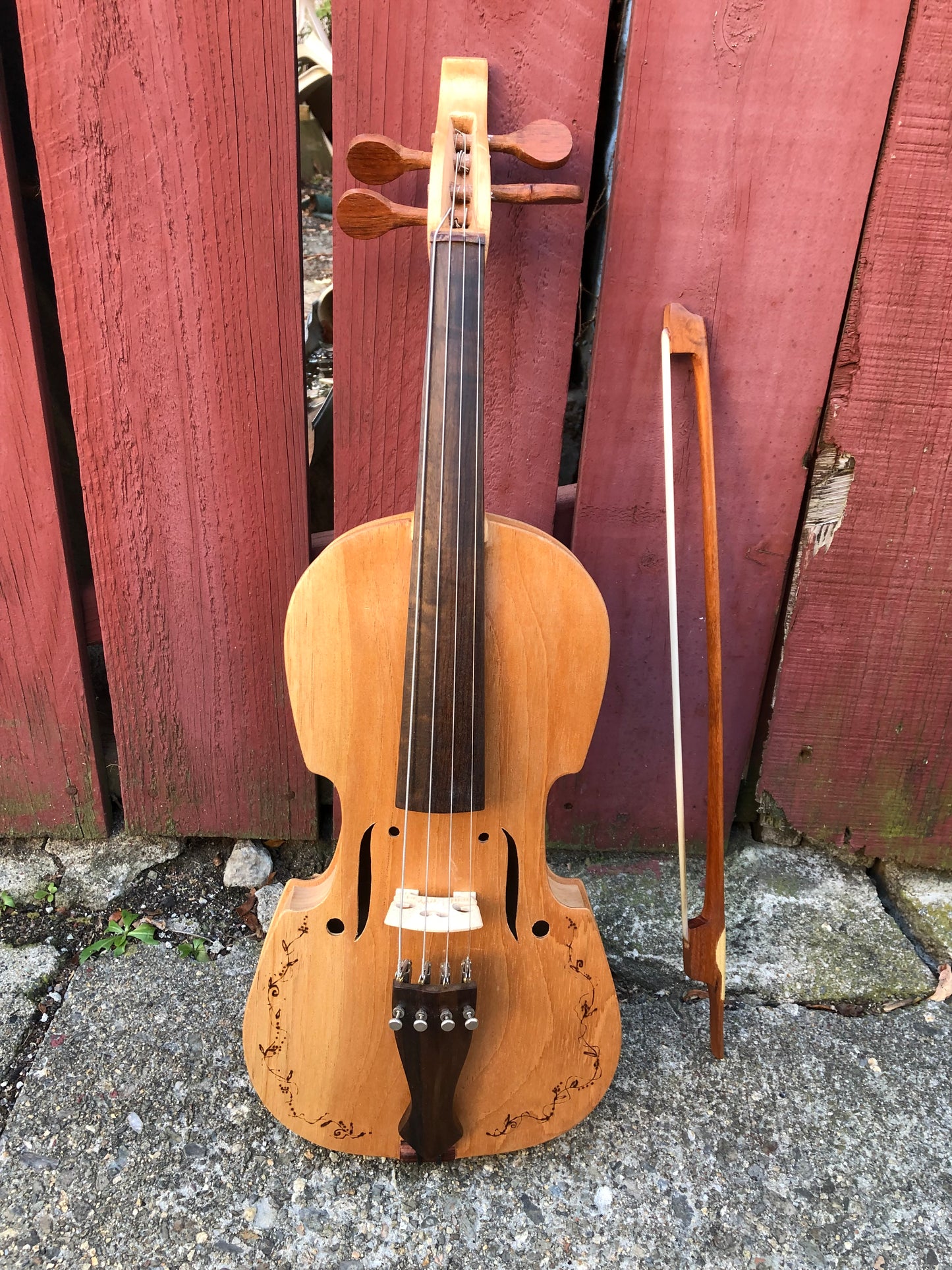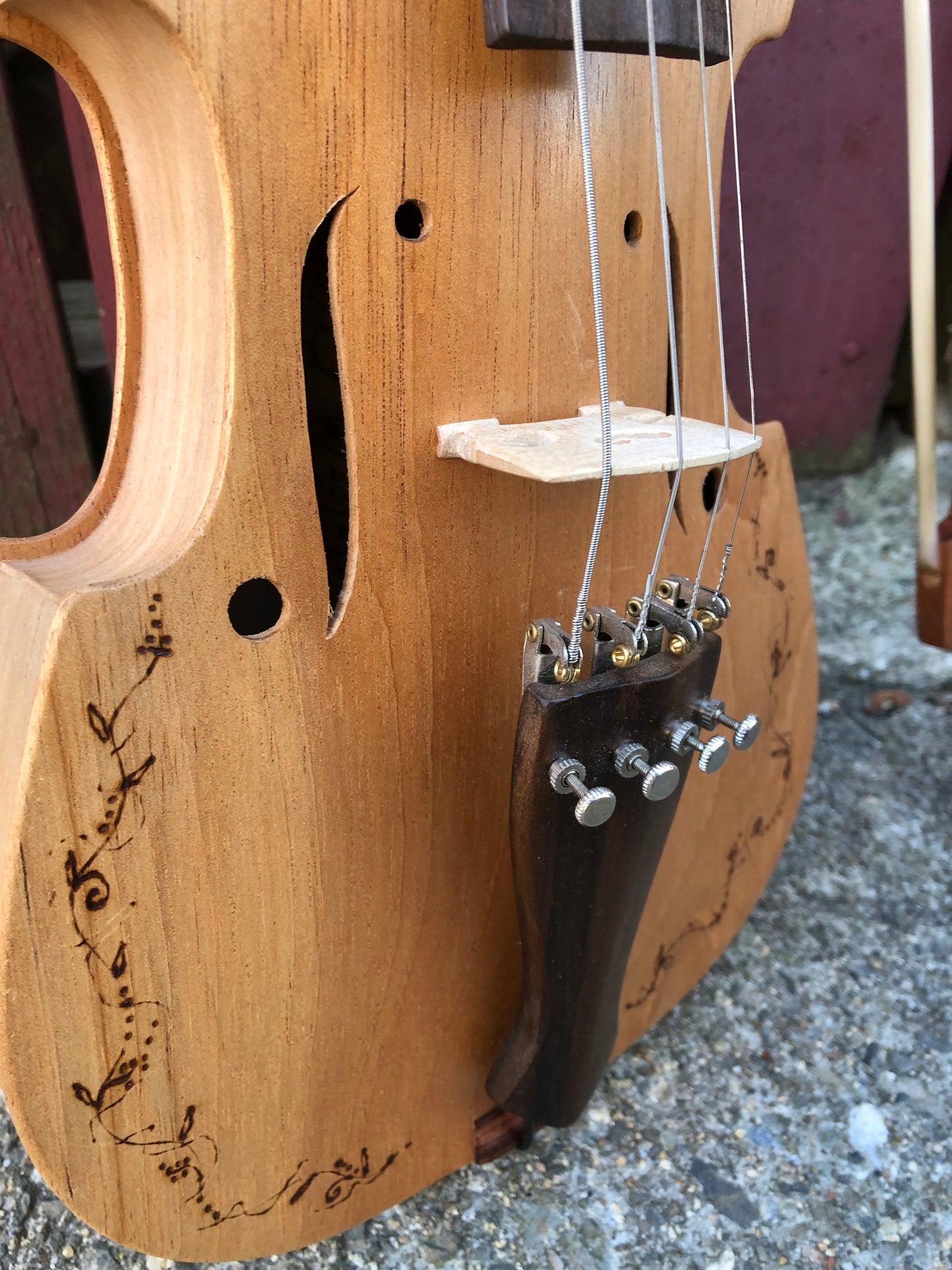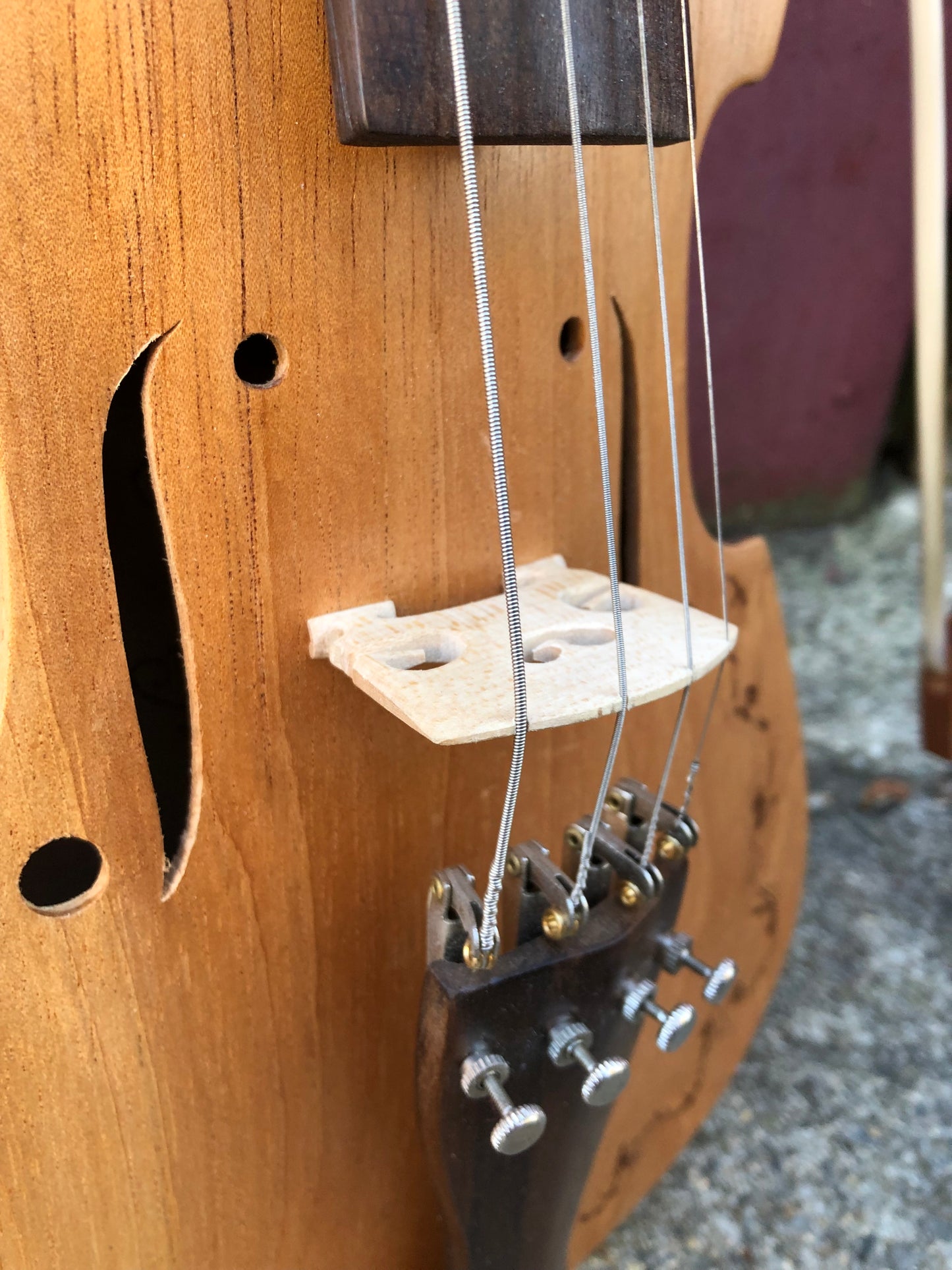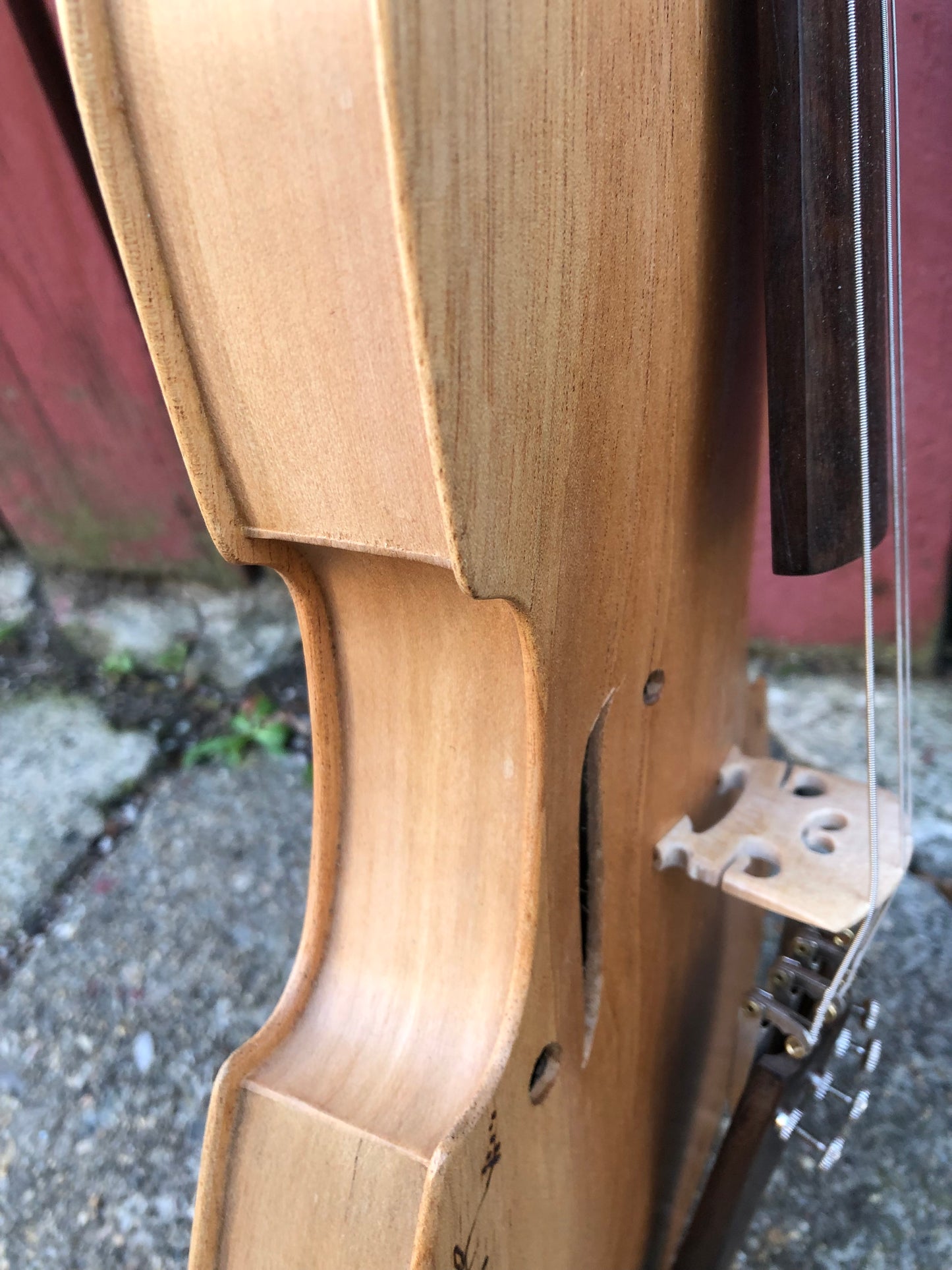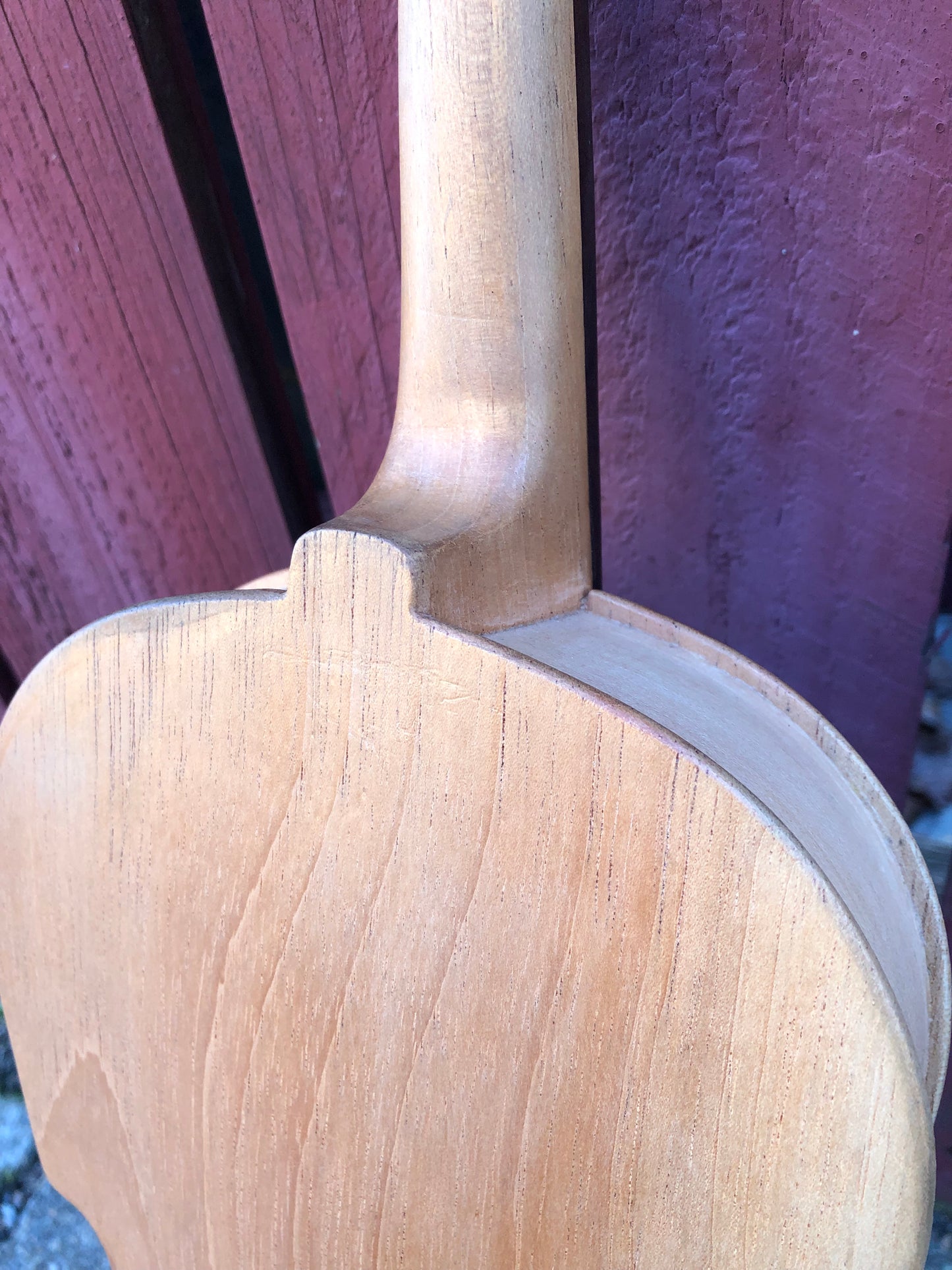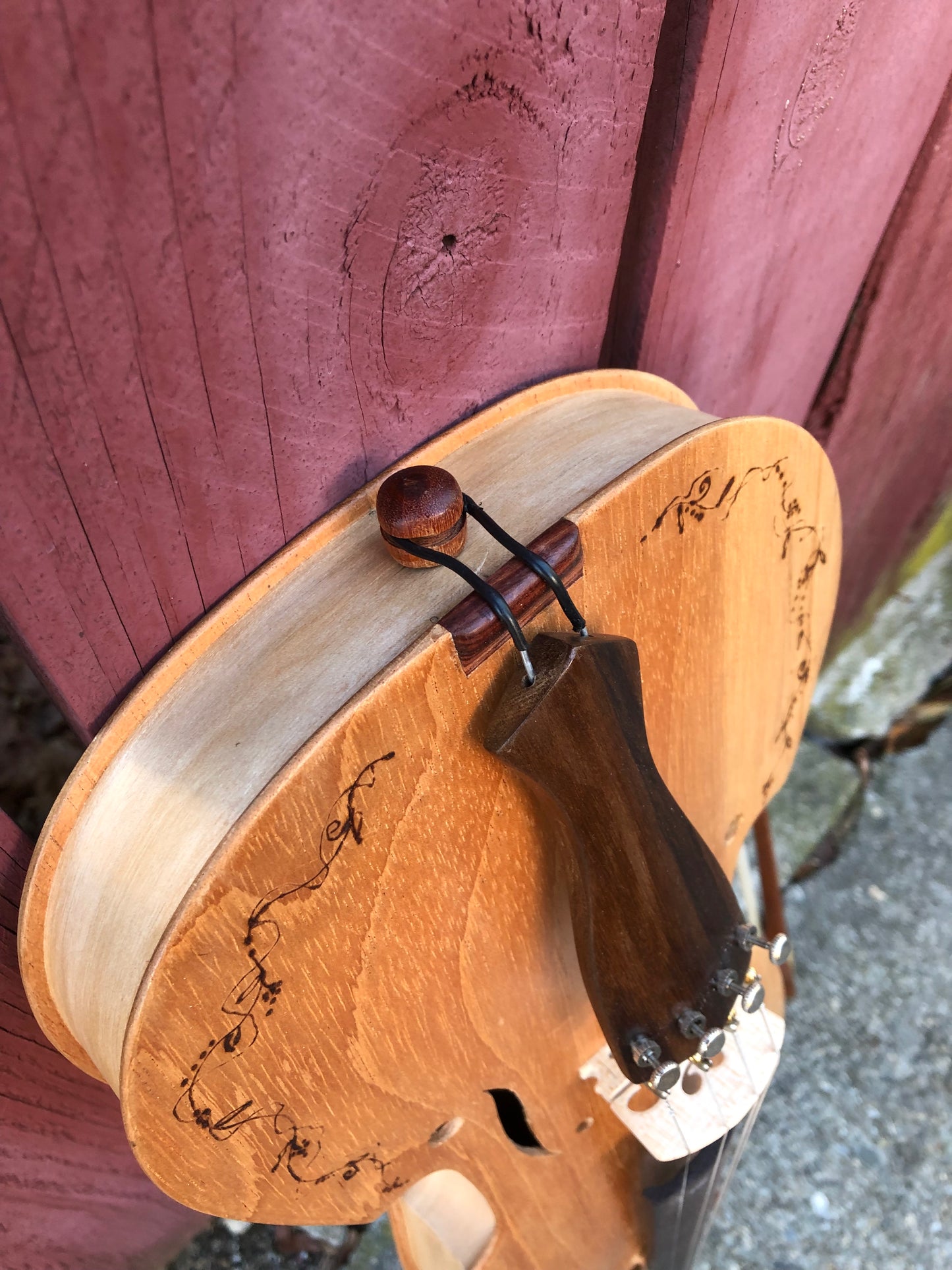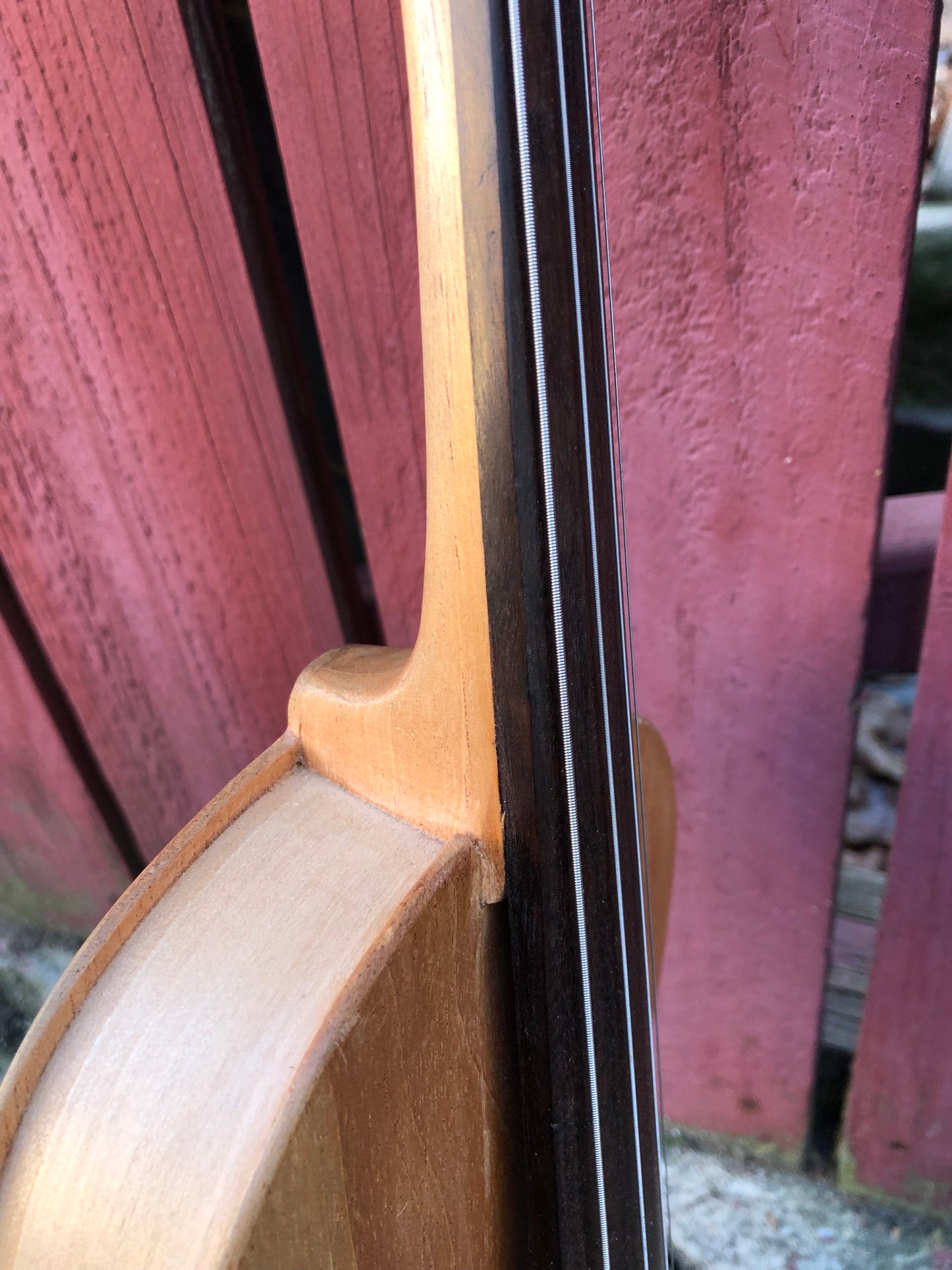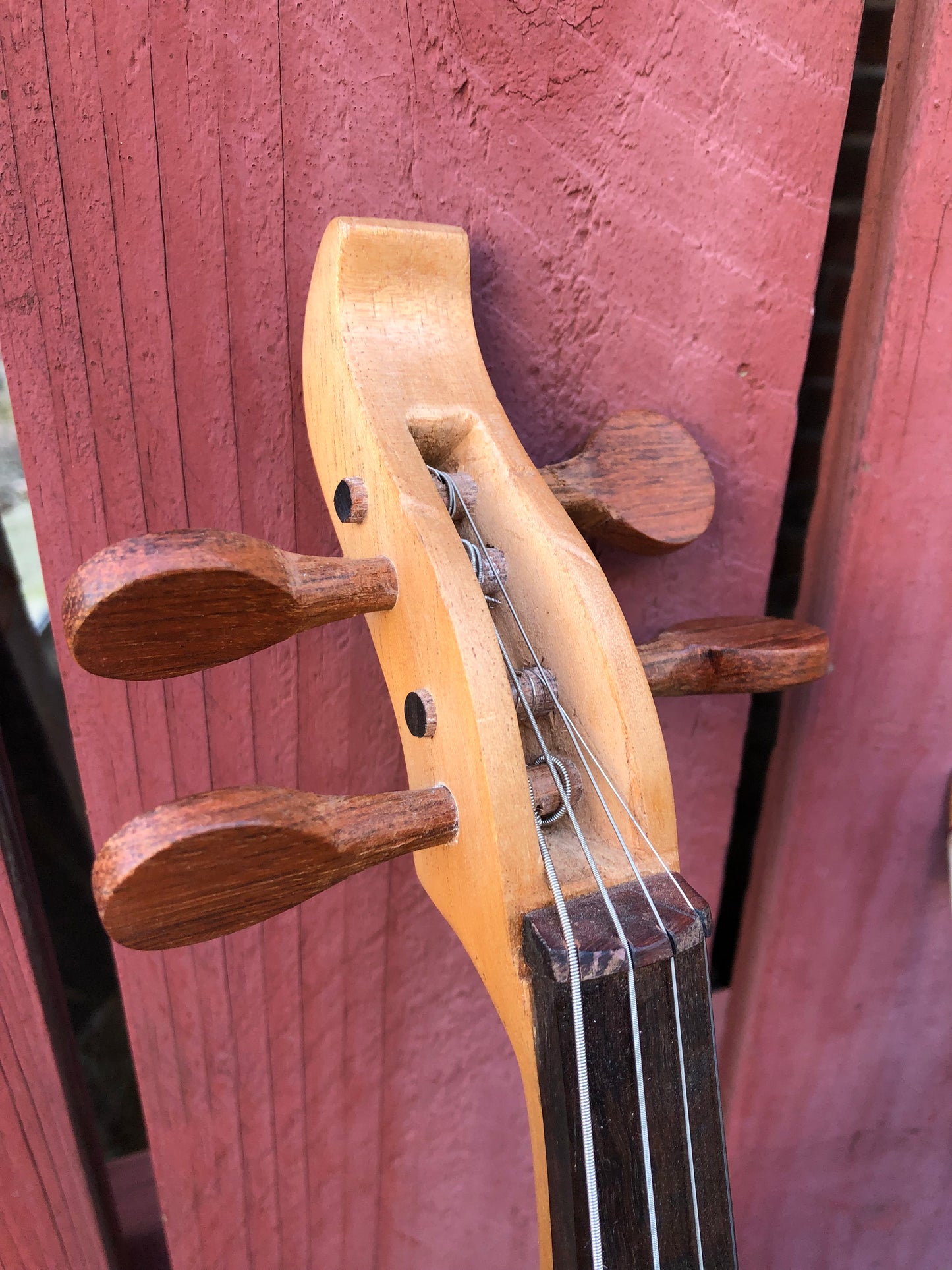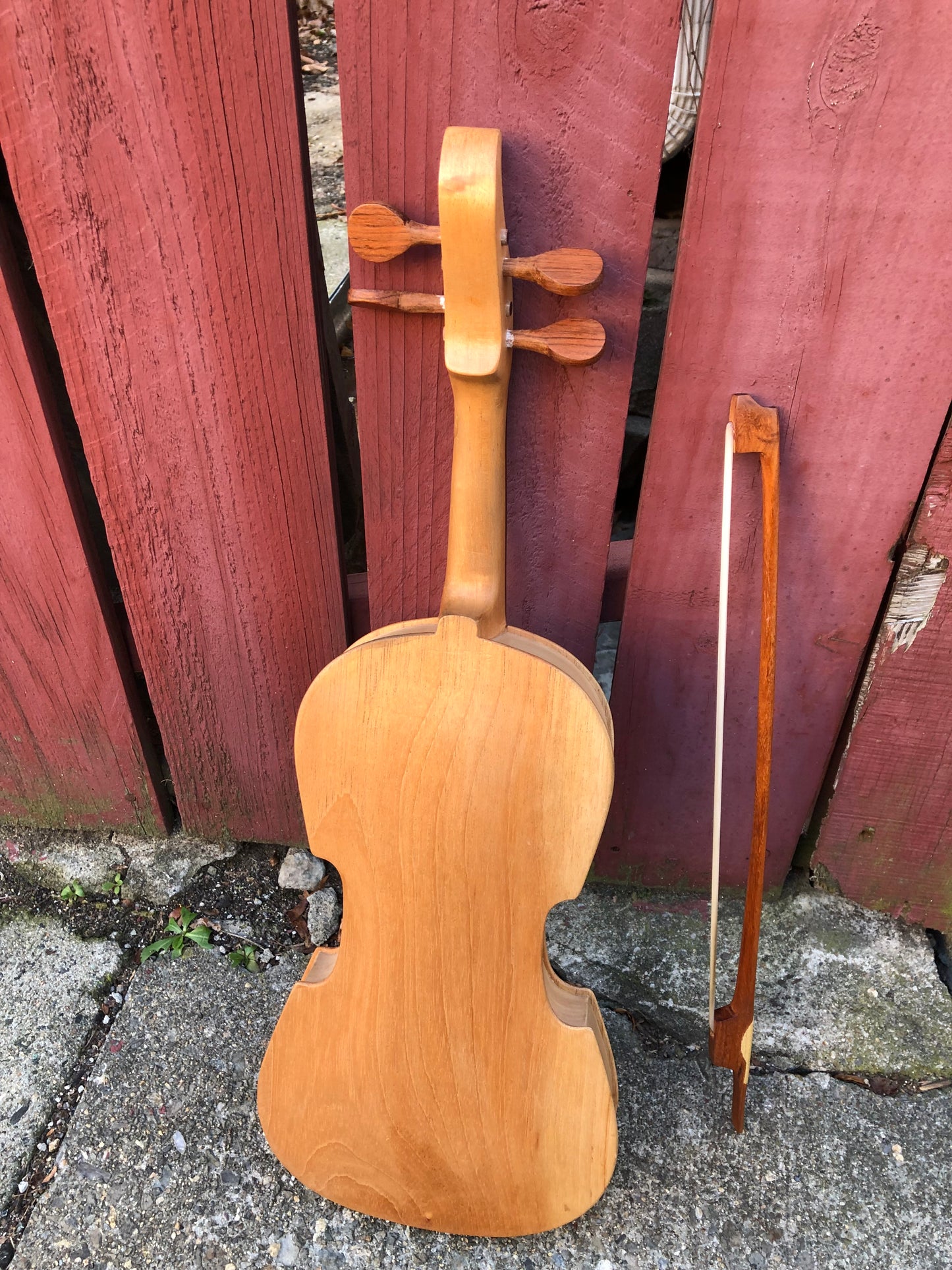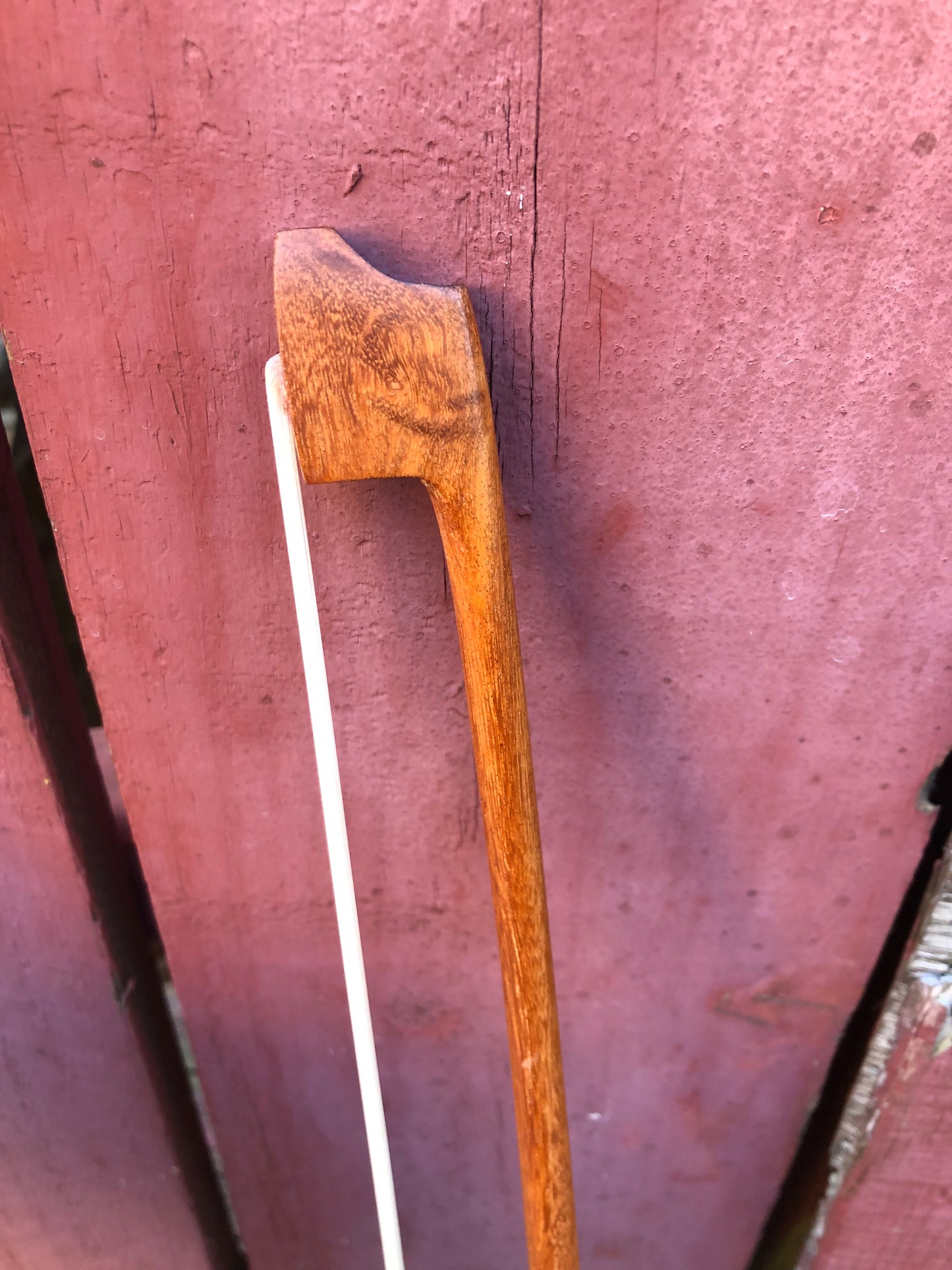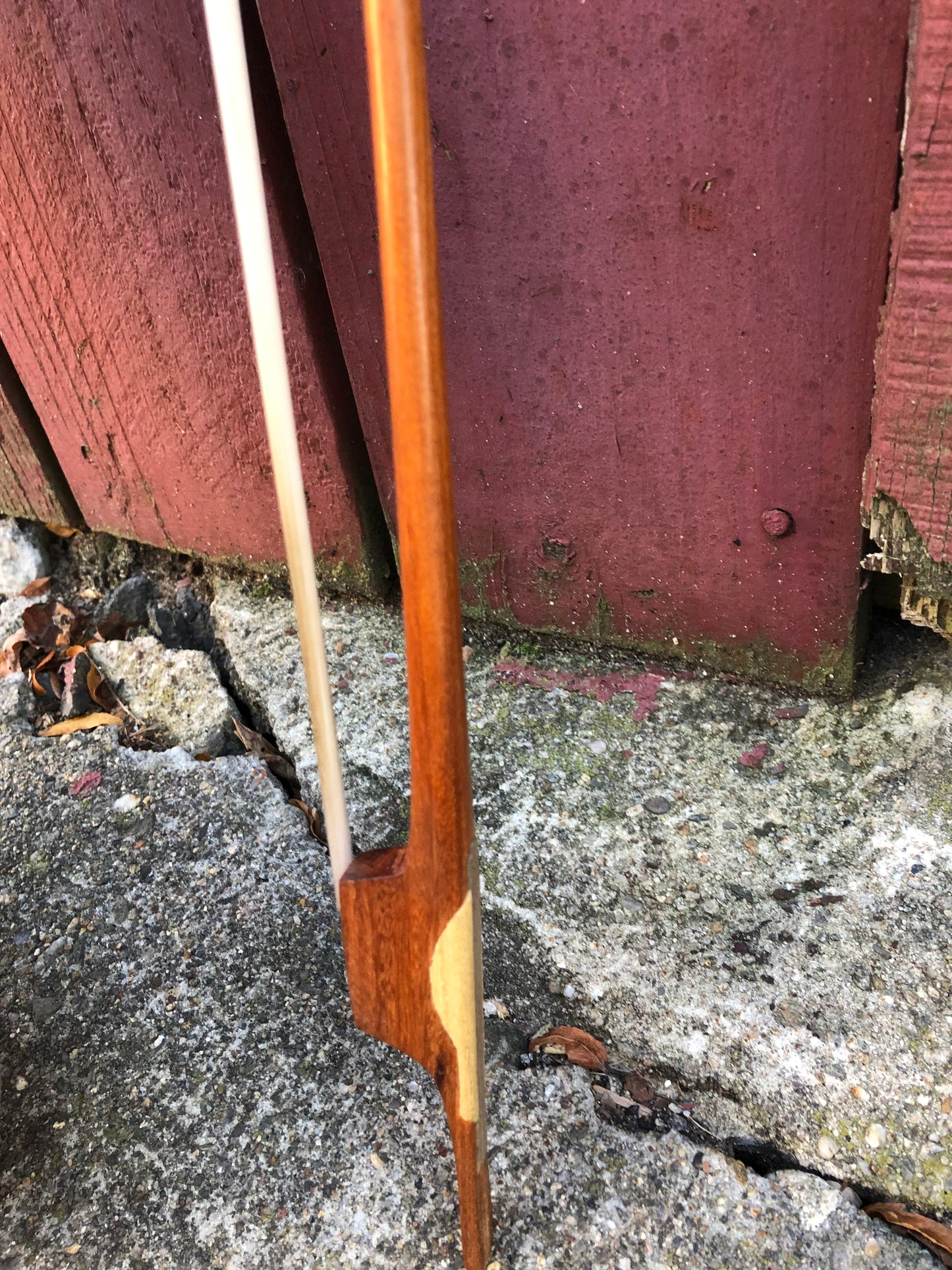 How else can we help?

Need strings, songbooks, digital lessons? How about some people to actually play choro with? Be sure to check out the rest of the Choro Shop for other useful resources, then join us at Choro Camp New England. We look forward to making this beautiful music with you!

About Shipping and Returns

We ship UPS or USPS, promptly. Our stress-less return policy: You can return any Choro Shop instrument for up to 3 days from its delivery date for a full refund of all but the cost of shipping. So go ahead -- try it!