Regular price
$2,000.00 USD
Regular price
Sale price
$2,000.00 USD
Unit price
per
Sale
Sold out
From the 1950s, Del Vecchio "dinâmicos"—the name for the resonator guitars produced by the São Paulo-based instrument manufacturer— are possibly the best factory guitars ever made in Brazil.  They have a unique and powerful voice, and in some ways are better than North American resonator guitars— with a sweeter and faster response.  Del Vecchio produced "dinâmicos" in a number of formats:  bandolim, cavaco, tenor guitar, 10-string viola, and 6-string guitar.  These have been played and recorded by Brazilian greats, such as Garoto, Zé Menezes, and Jacob do Bandolim, and are also favored by North American guitarists, such as Chet Atkins, Eric Johnson, and Earl Klugh.  Chet Atkins liked these guitars so much that he started importing them to the US in the 1960s!
This one comes with original alnico electric guitar neck pickup, and volume and tone knobs with period vintage knobs— it sounds amazing played acoustically or plugged into a tube amplifier!  The vintage vibe is also unbeatable, and this guitar always attracts a lot of attention in a room full of people (musicians and audience alike).
The guitar is 100% original, including the aluminum resonator cone— the heart of the instrument.  The only changes are a new bone saddle, and the friction peg tuners, which were updated to vintage style (modern Stew-Mac) geared tuners for more practical playing;  the original tuners are in the case.  There is some sticker shadow on the front from a previous owner's REM sticker, but it is subtle.  The guitar comes with its original case in well-worn/fair condition.  This guitar has excellent cut in the roda!
Top, back & sides: Brazilian mahogany (laminated)
Neck: 
Cedro Rosa
 (Cedar)
Fingerboard: Brazilian Rosewood
Nut: plastic+zero fret
Saddle: bone
Scale length: 635mm
Nut width: 48 mm
Body depth: 105mm
Widest body width: 368mm
Finish: nitro
Tuners: Stew-Mac geared
Pickup: original alnico electric guitar neck pickup
Case: original hardcase
Strings: Dinâmico São Paulo nickel
Notes: original cone, electronics and case.
Share
View full details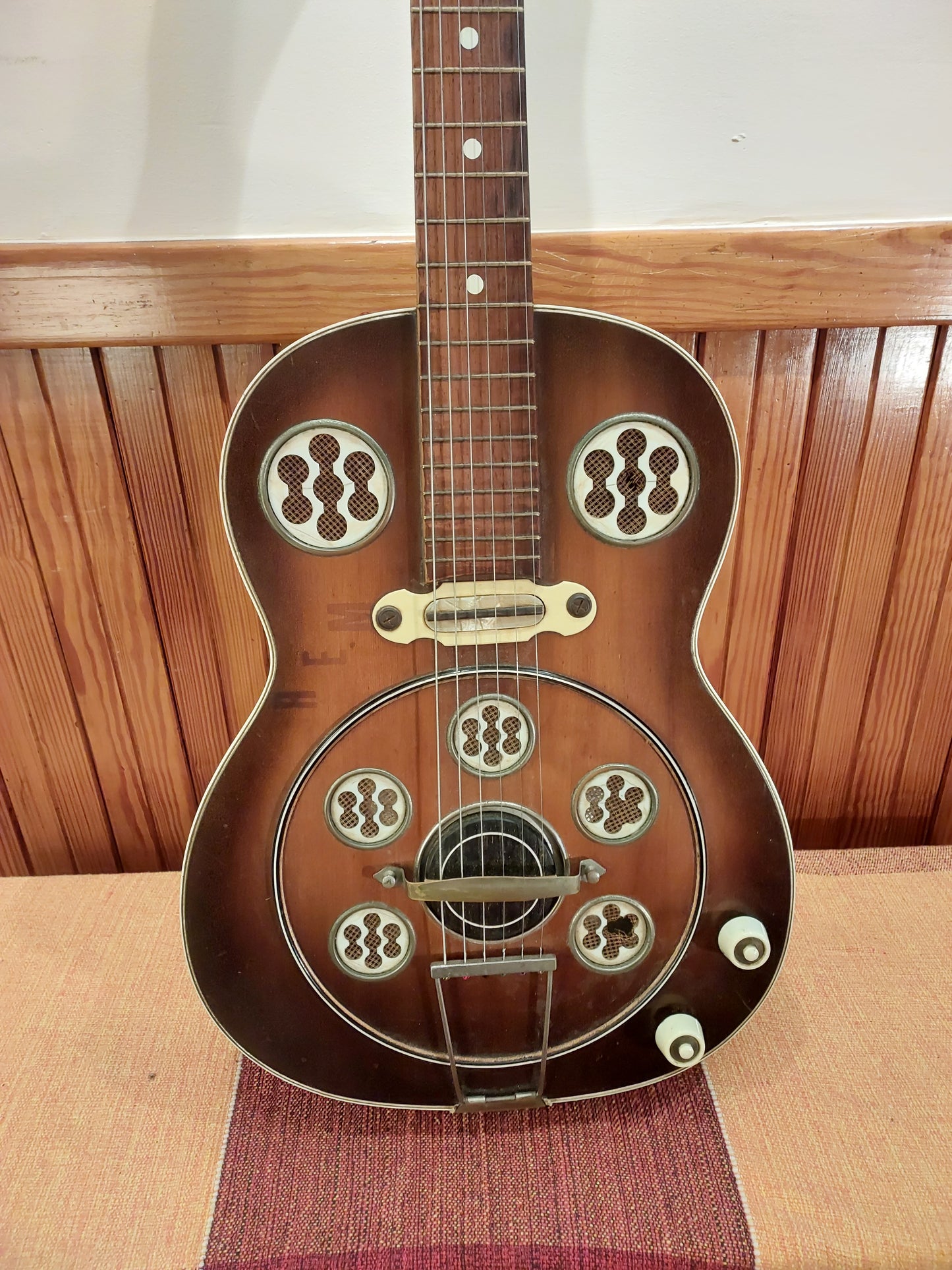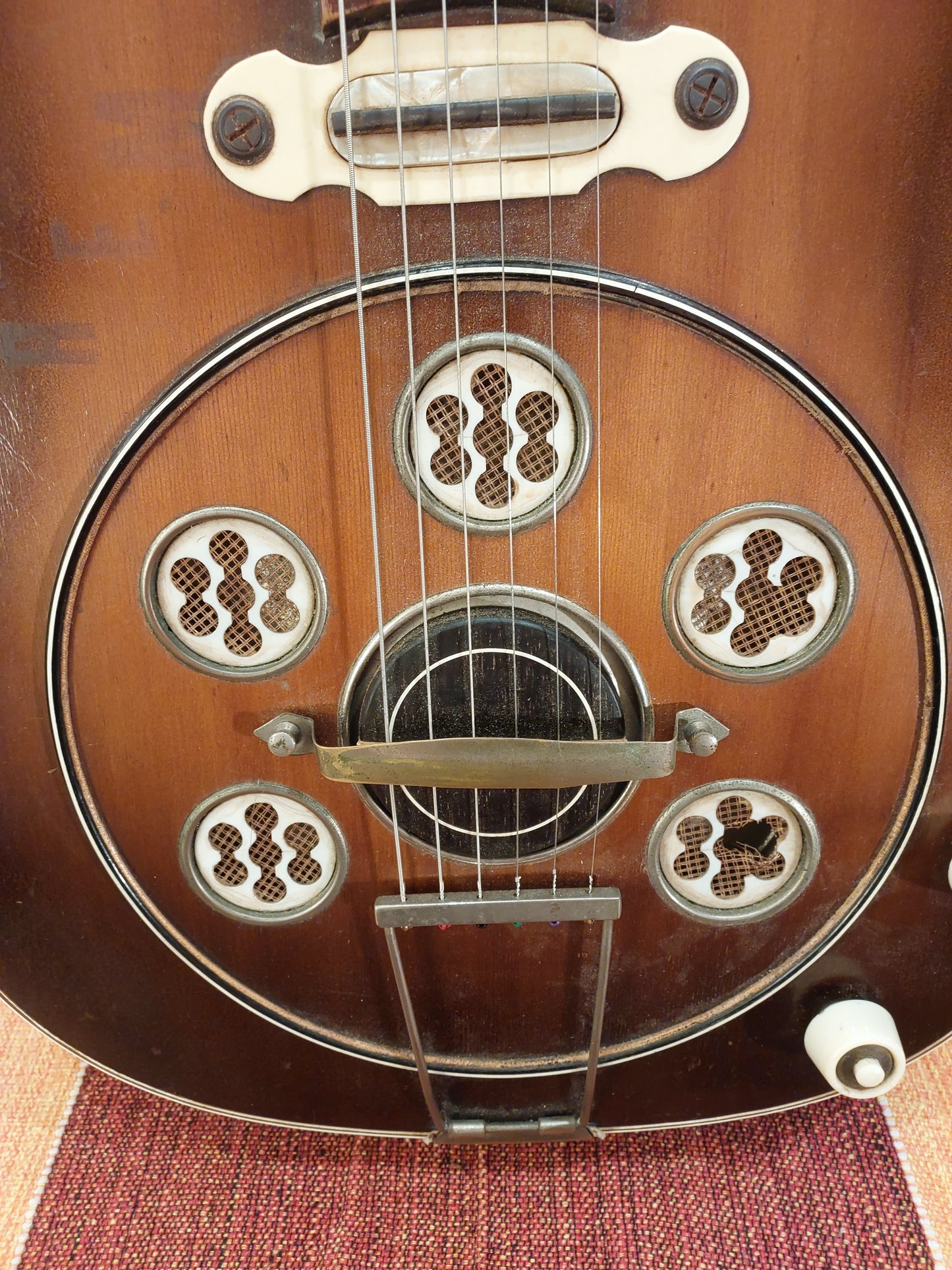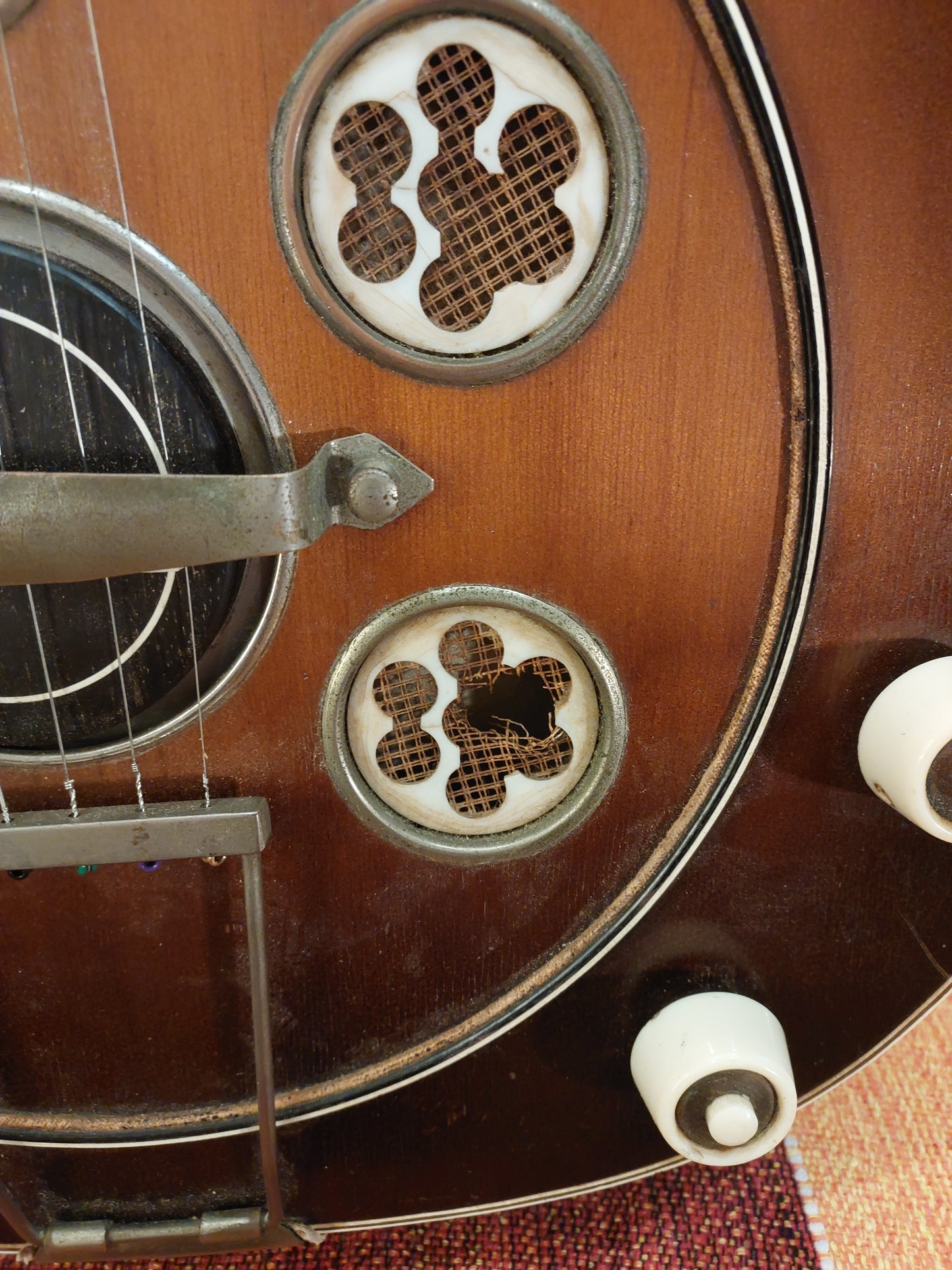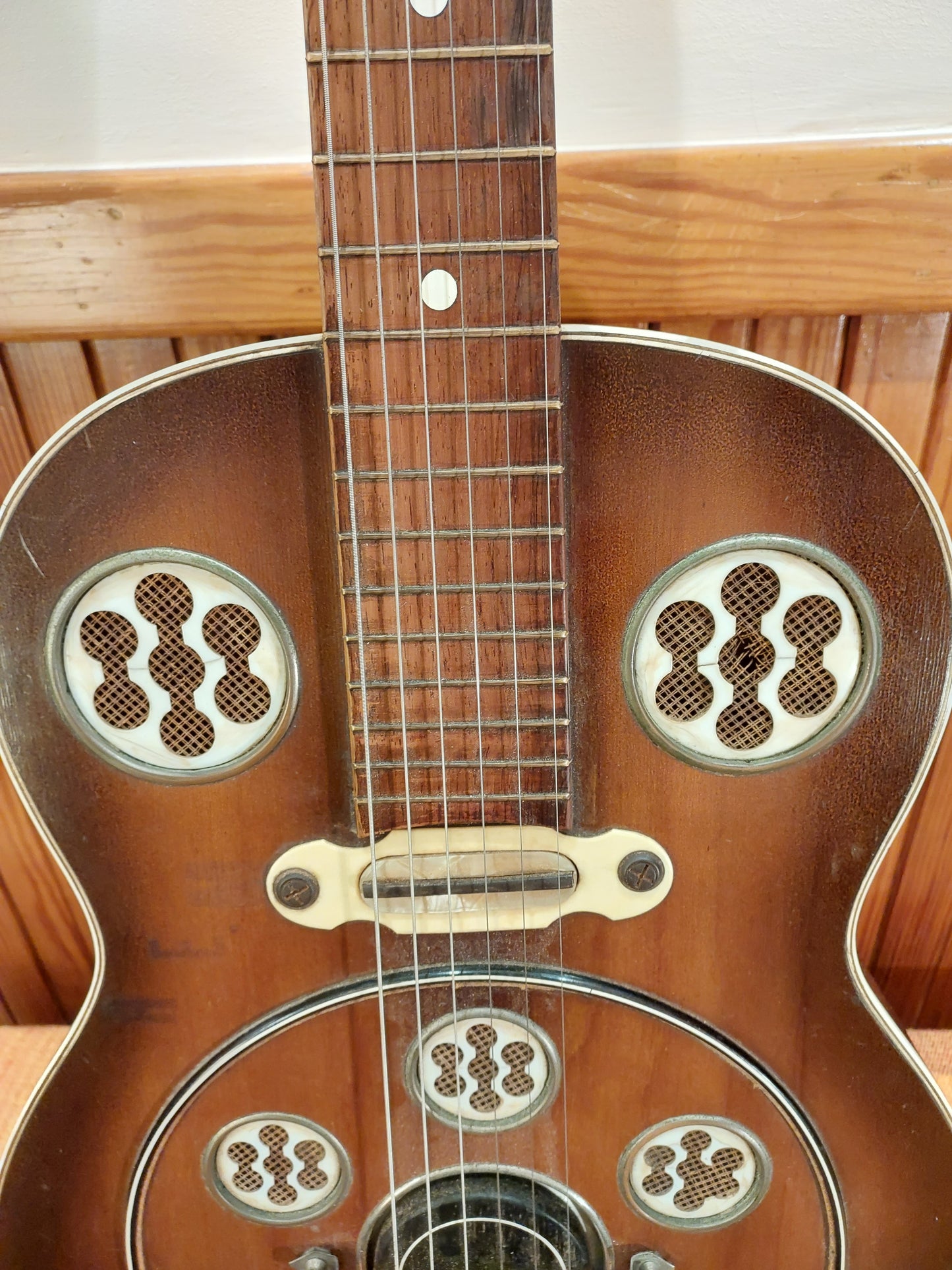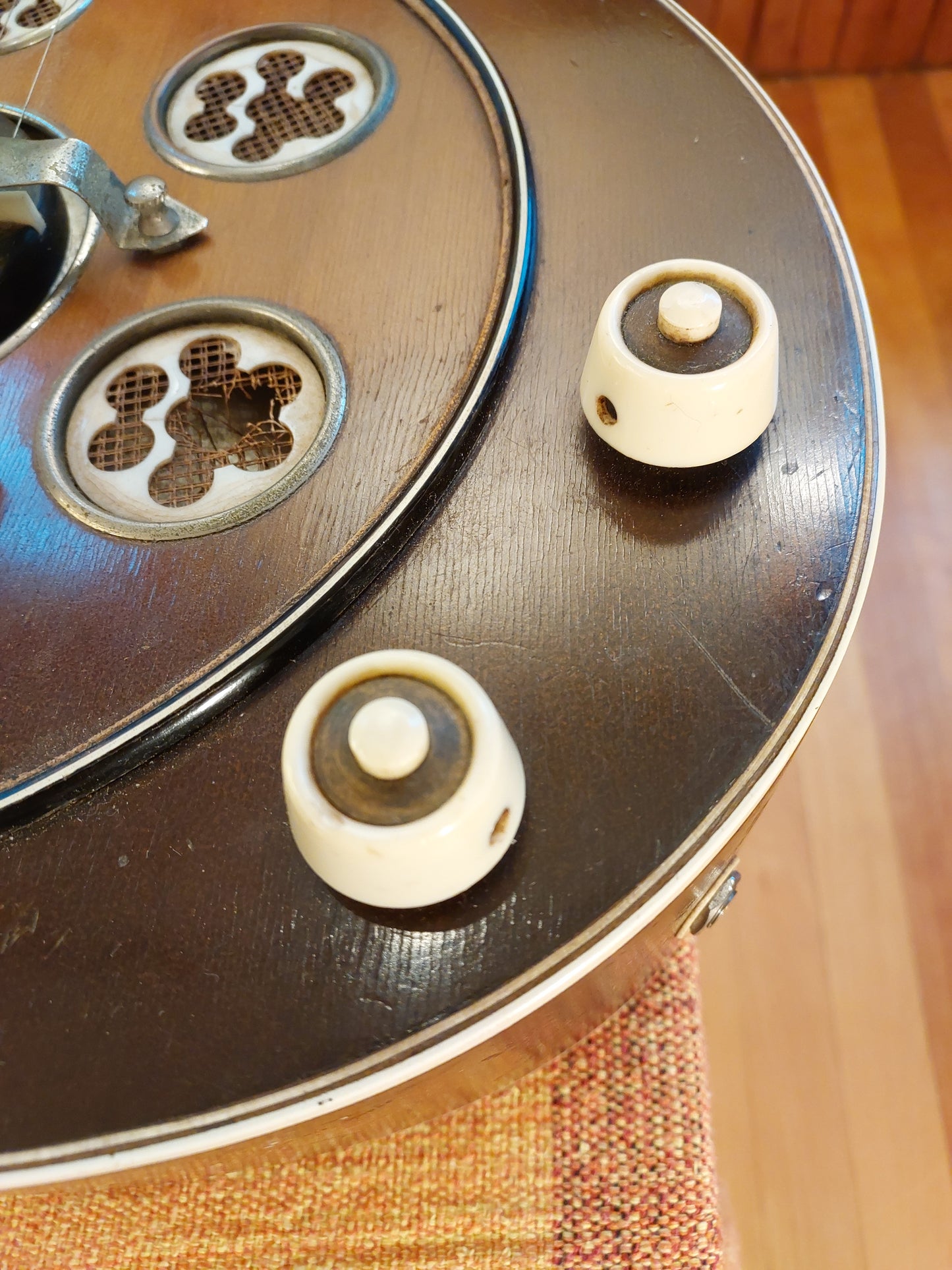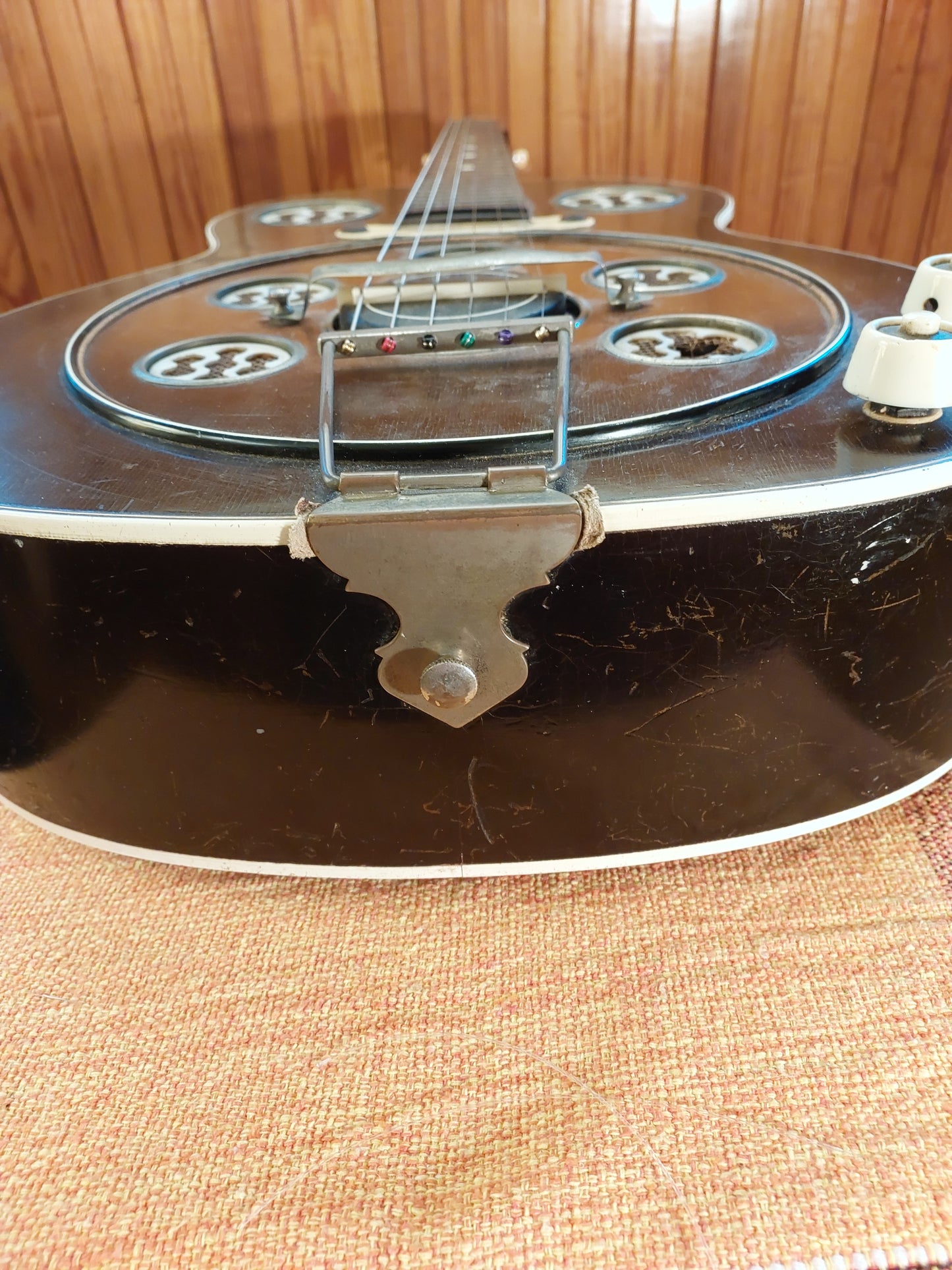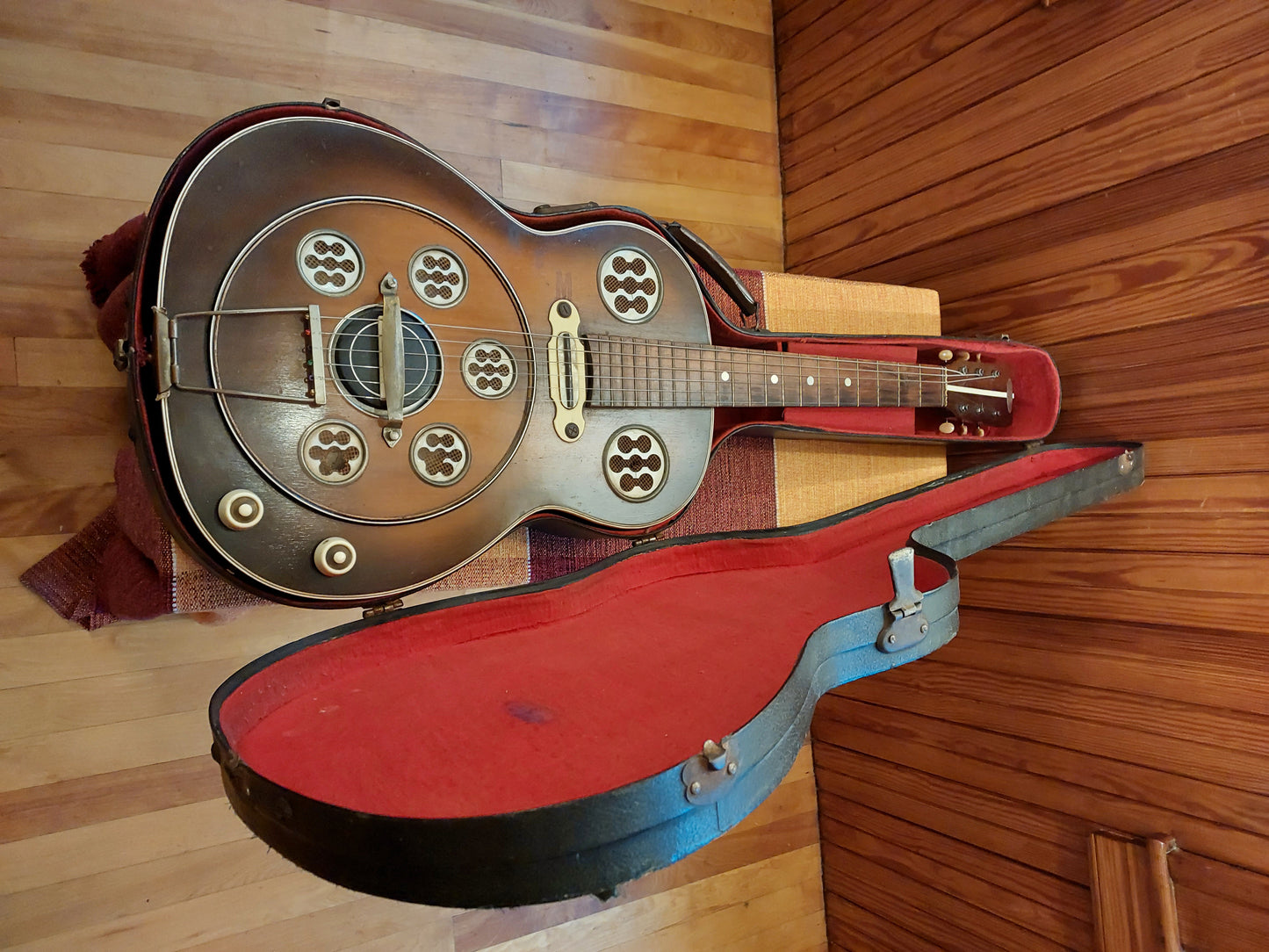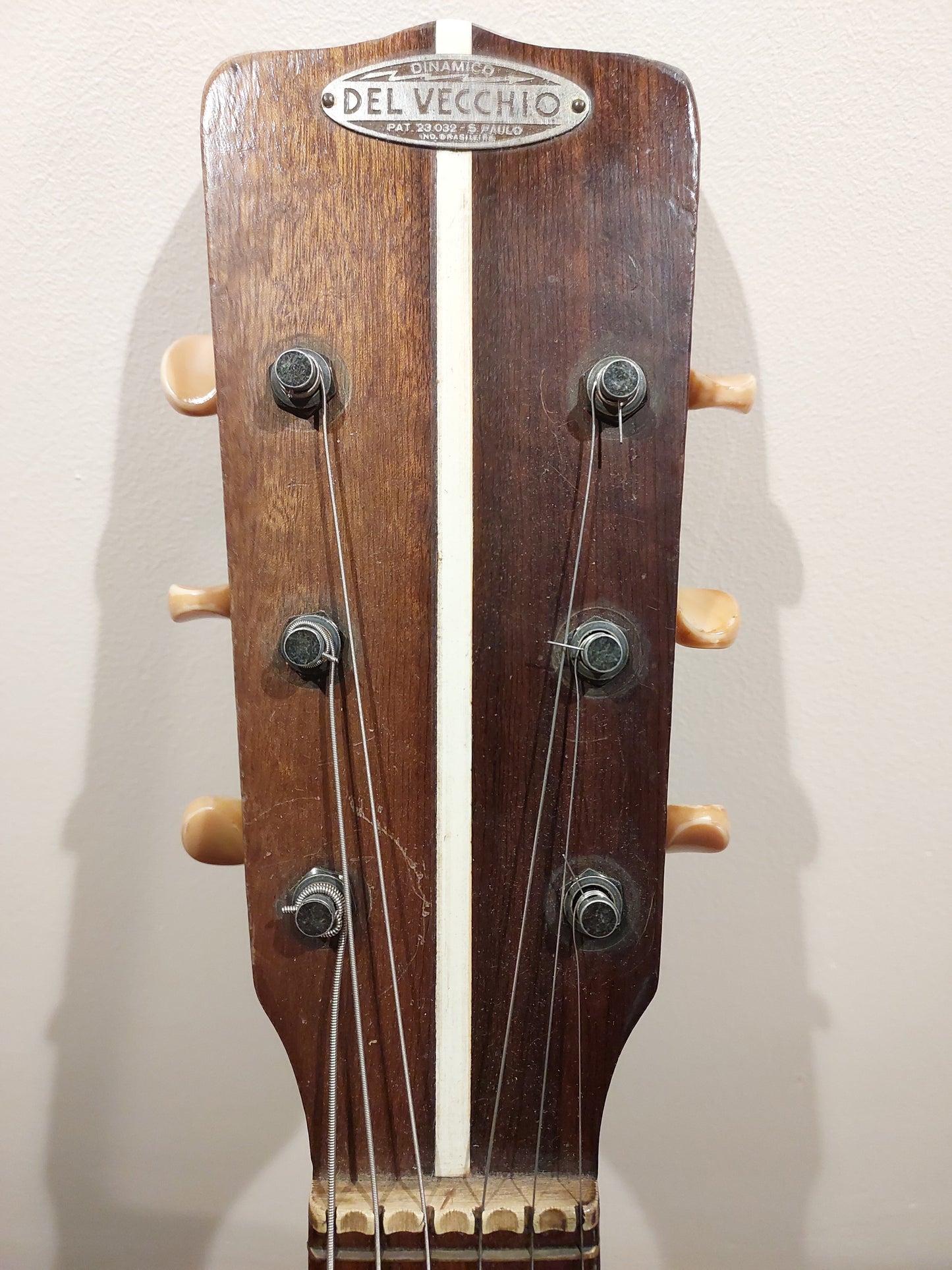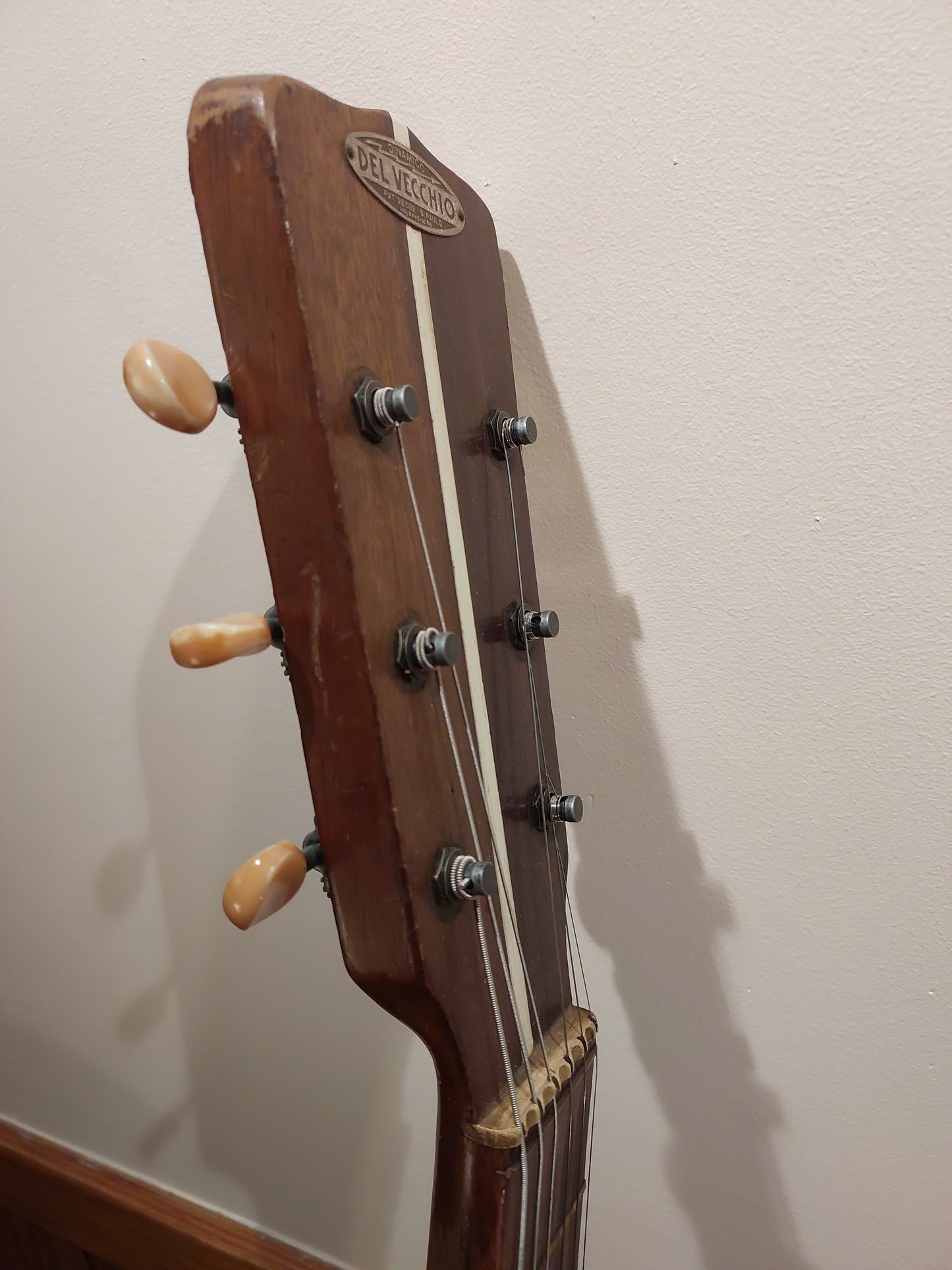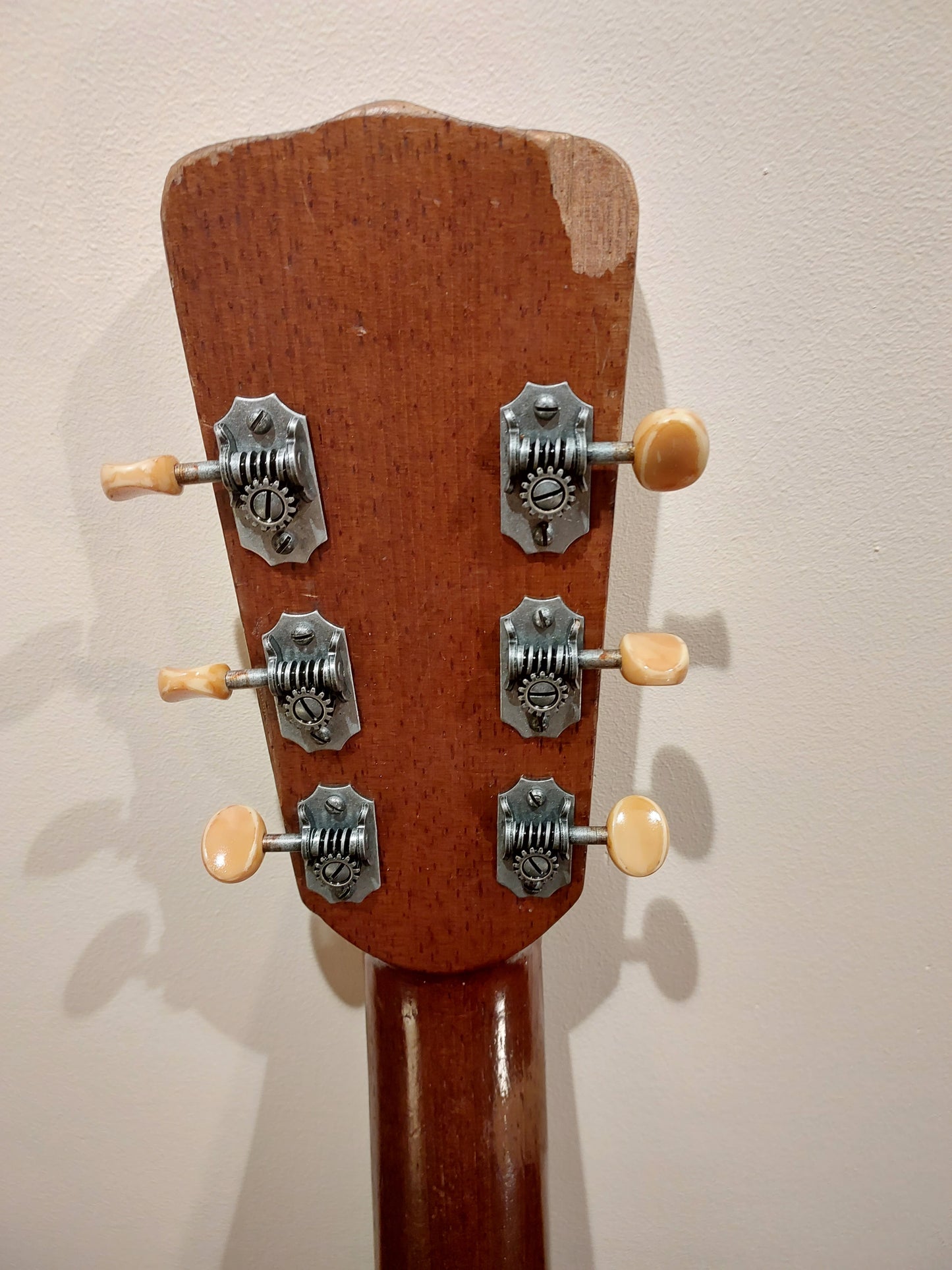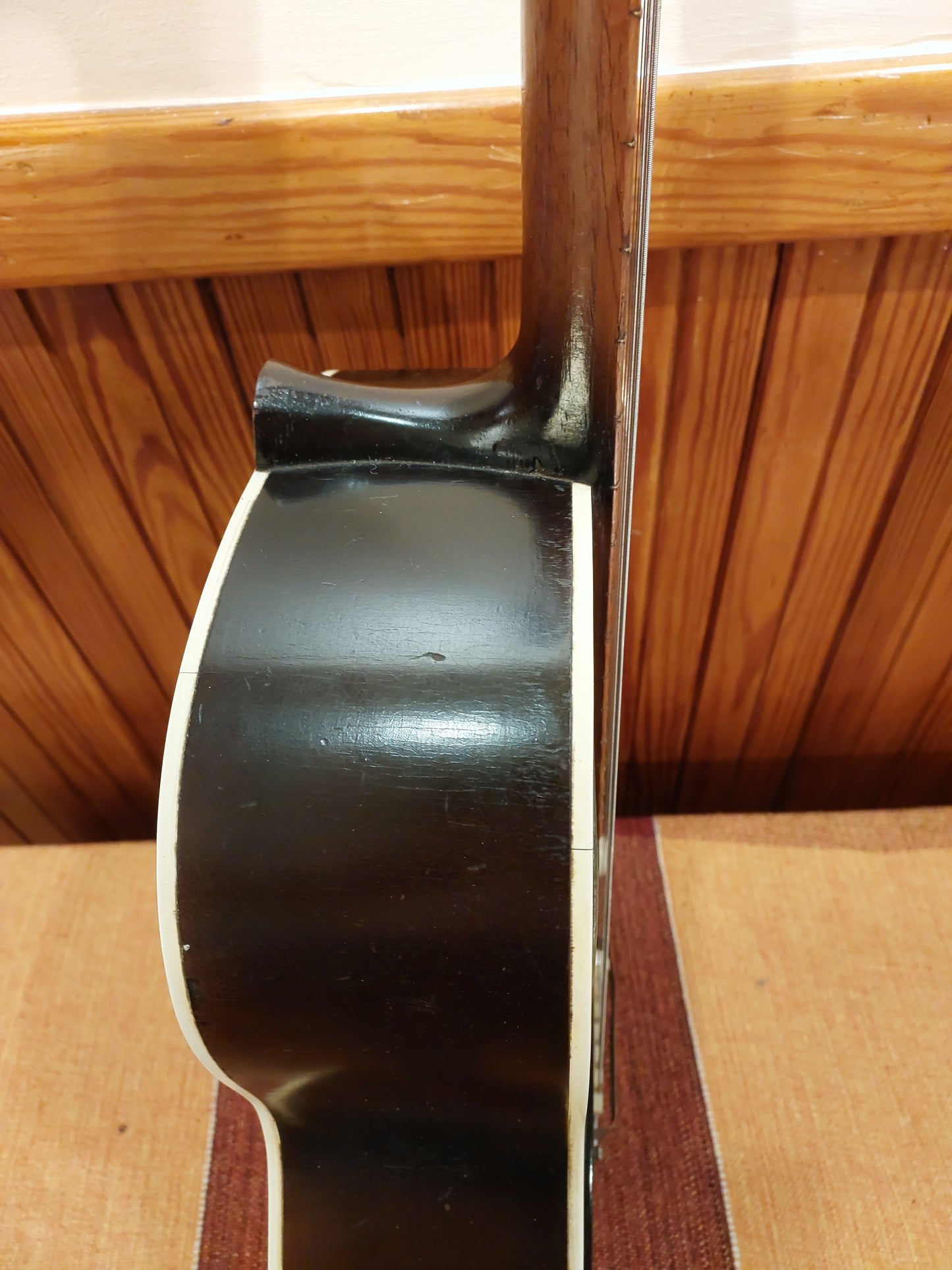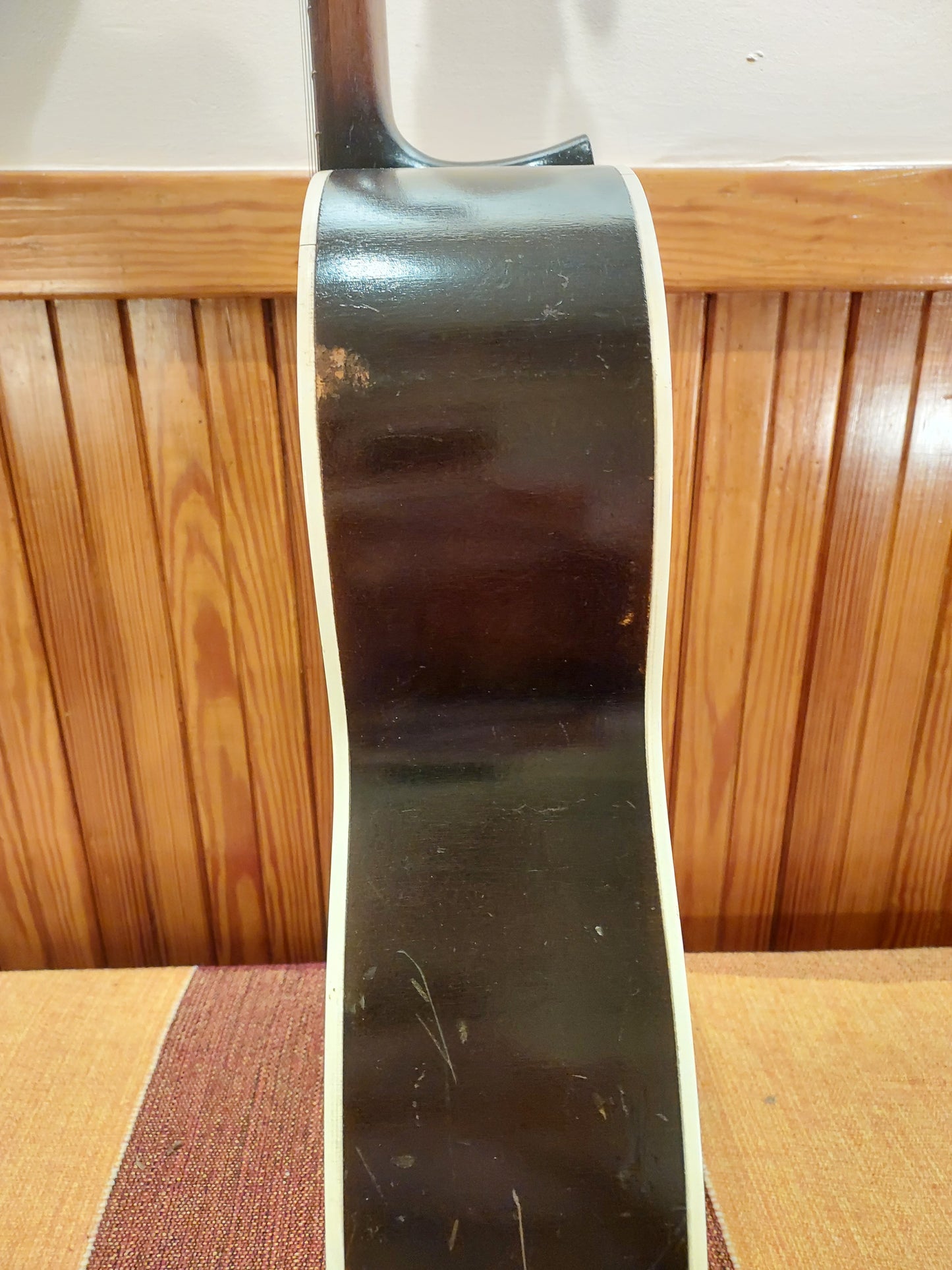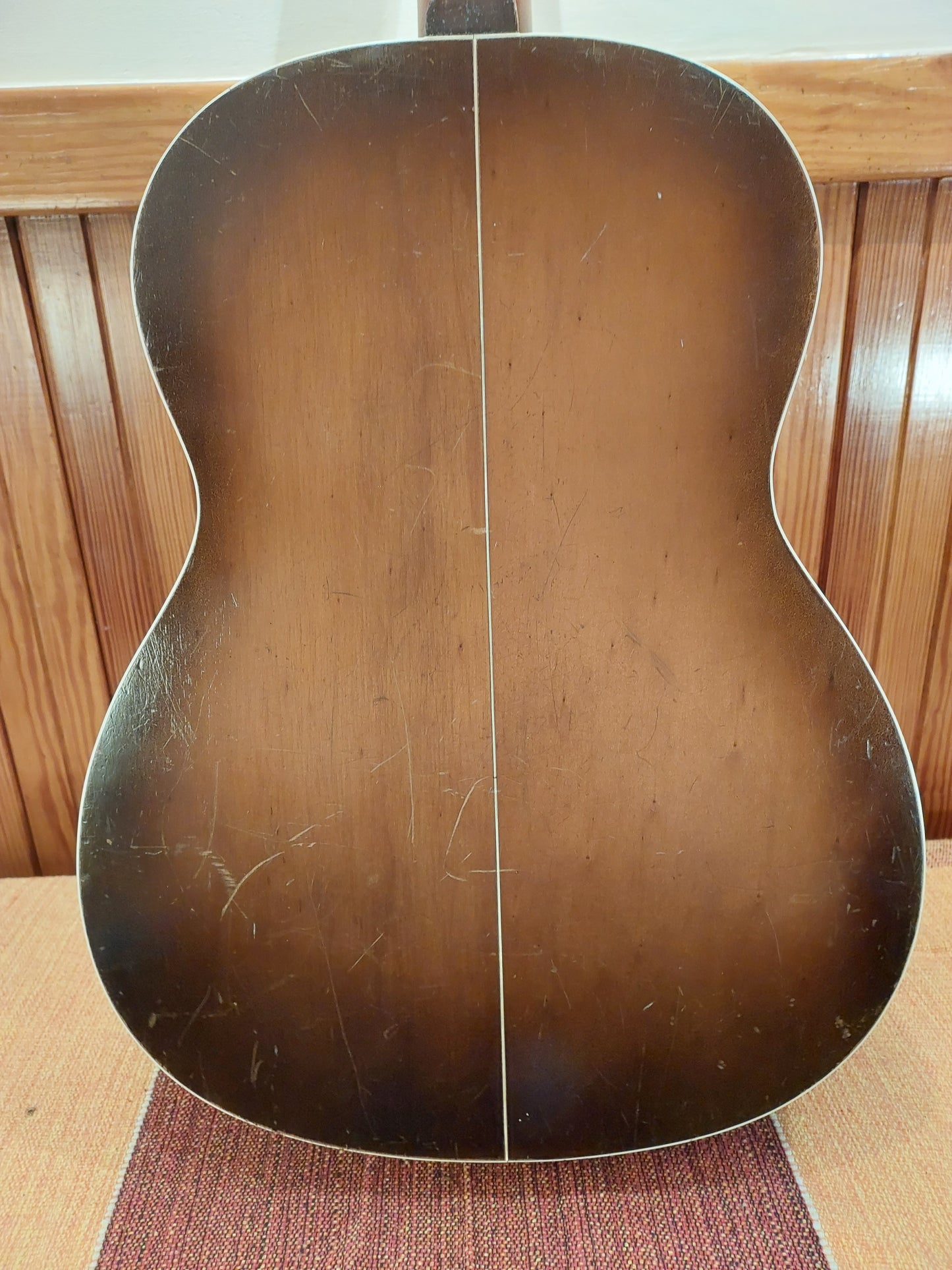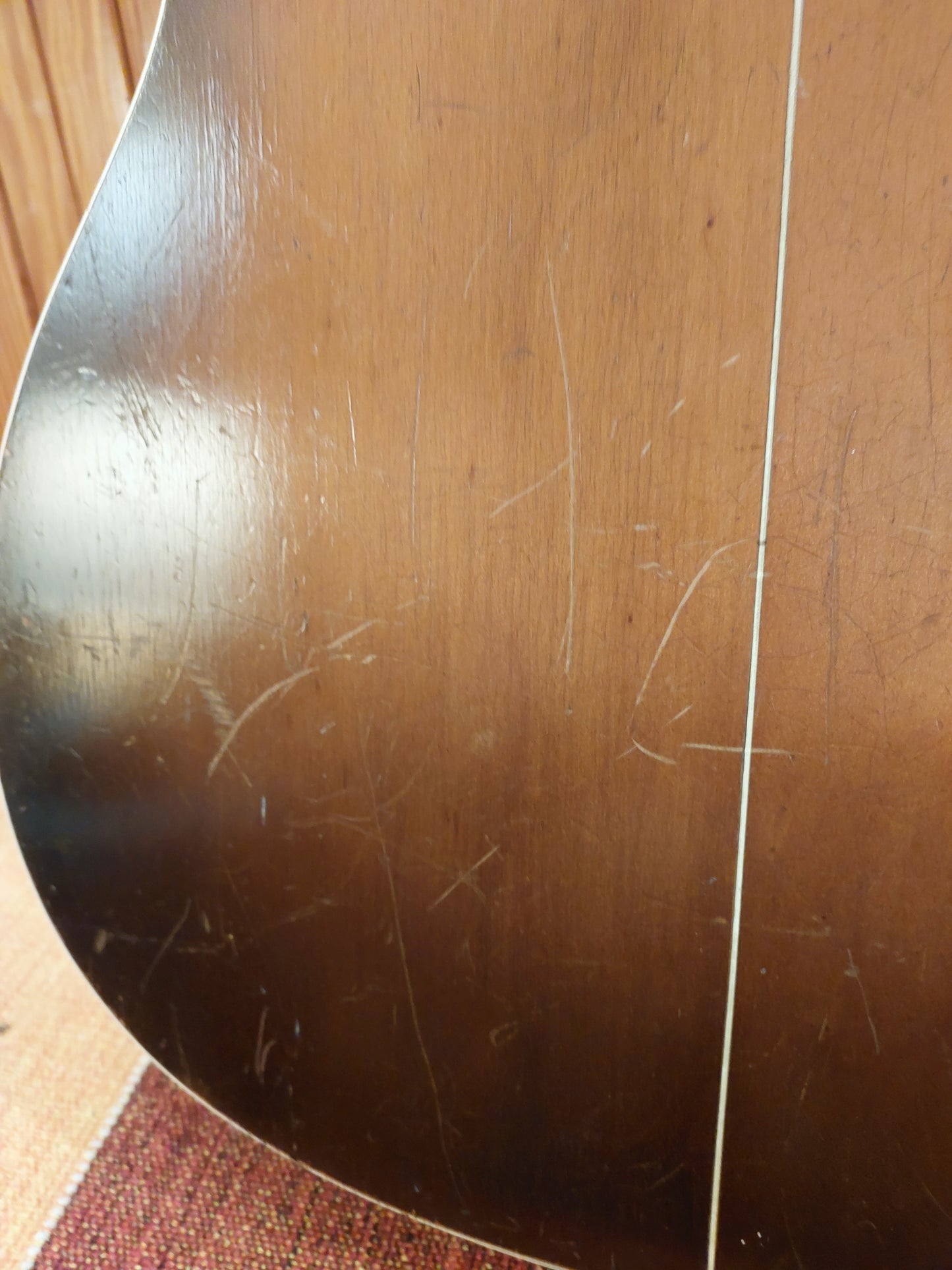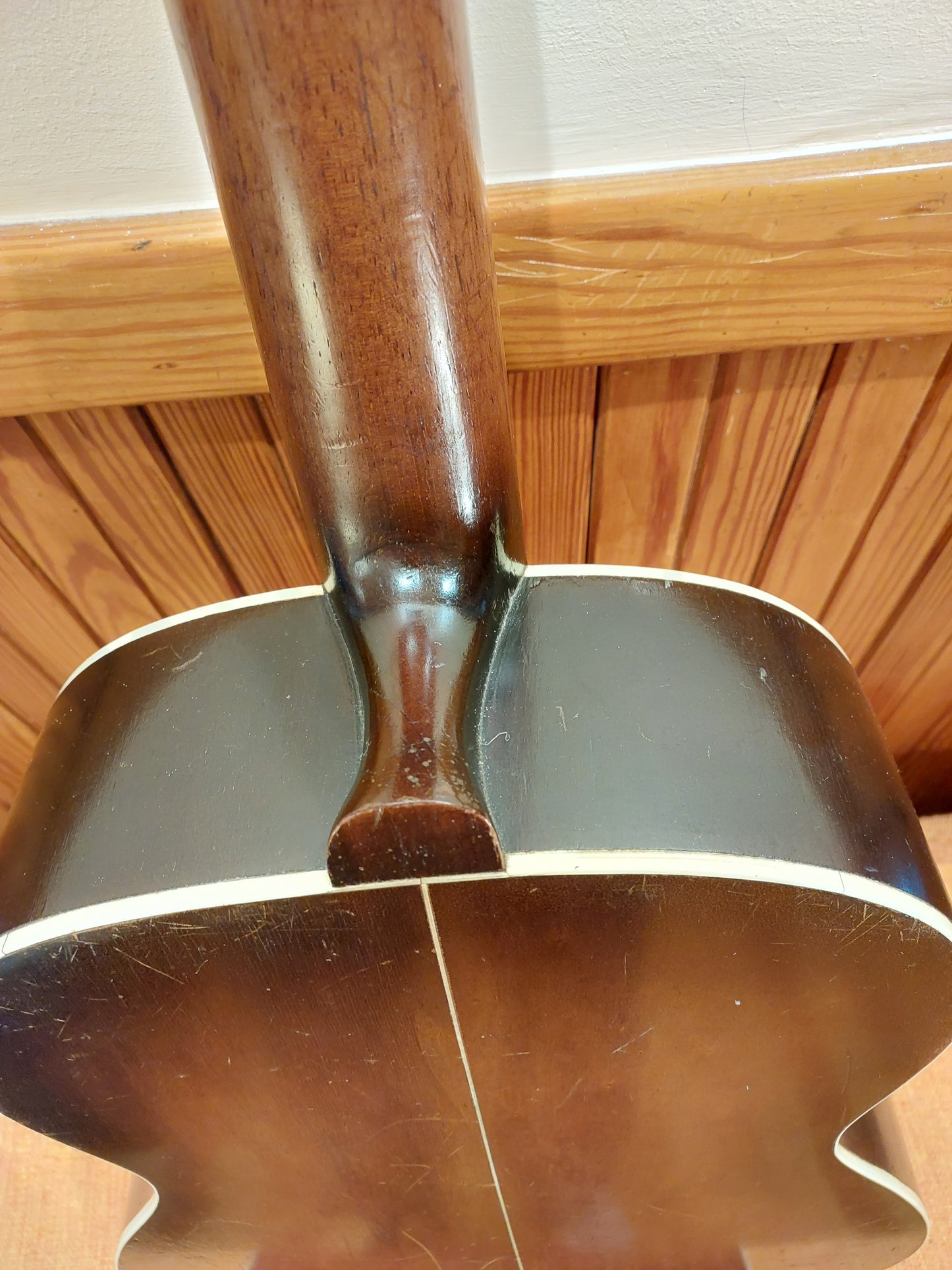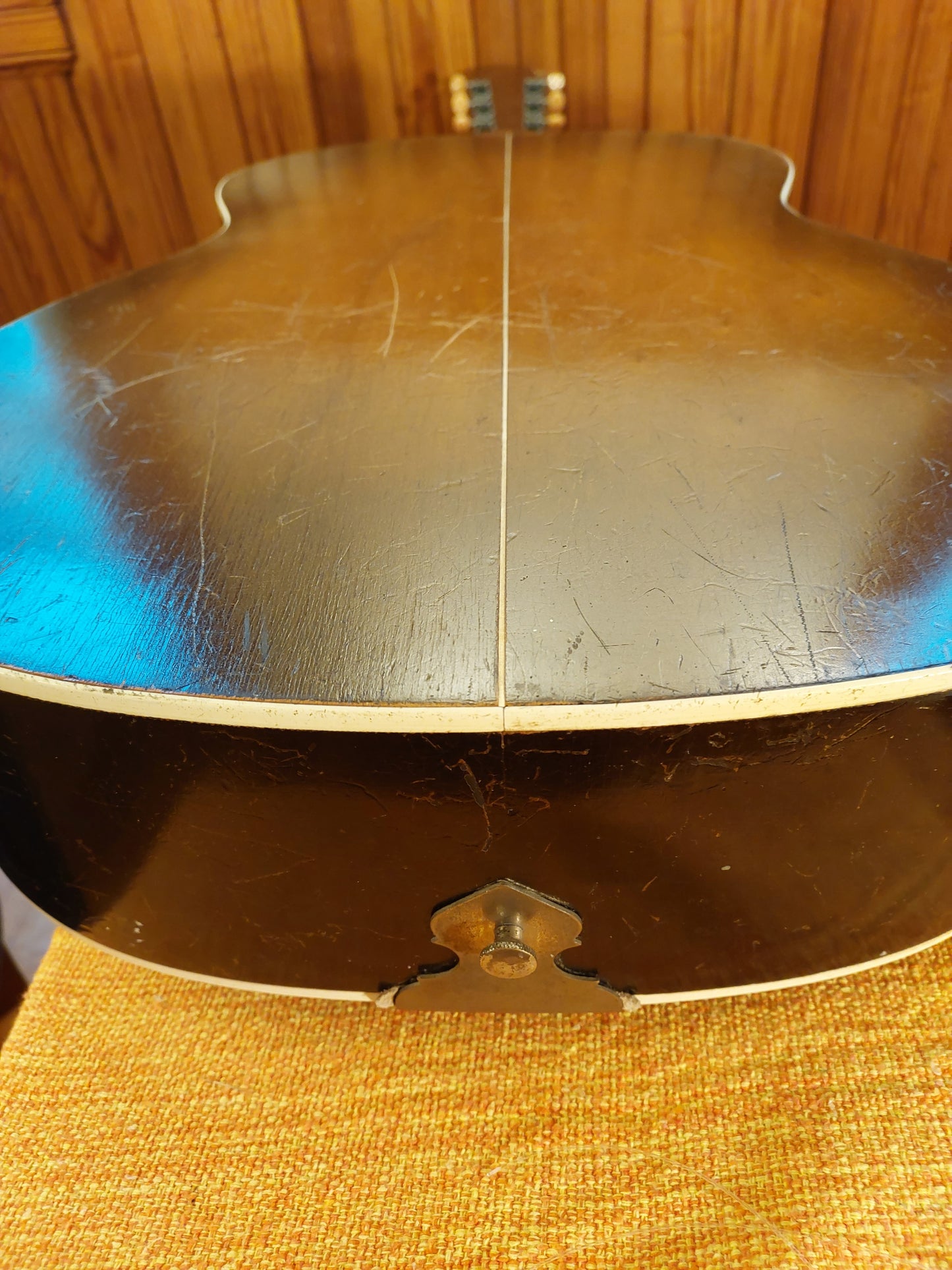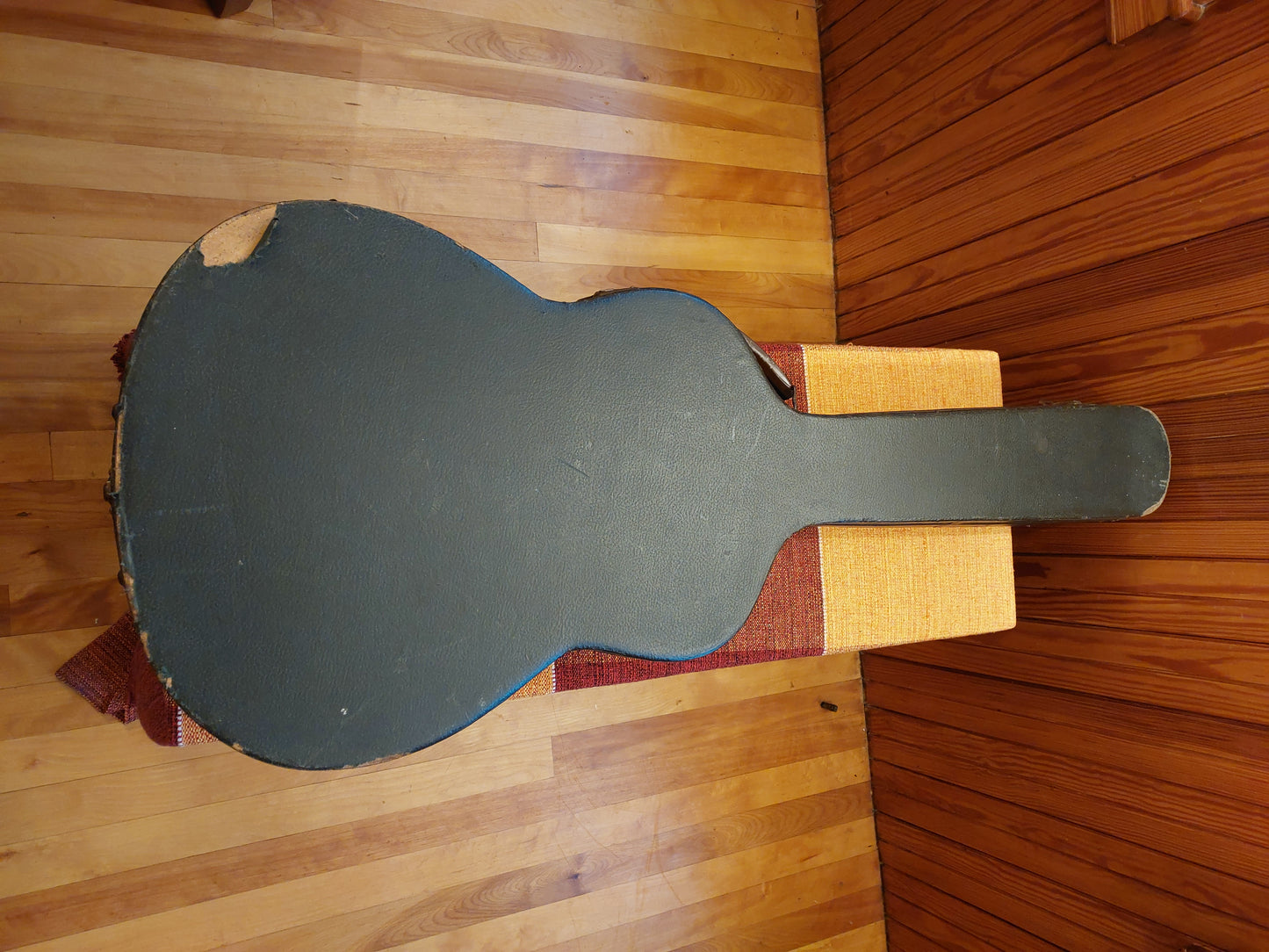 How else can we help?

Need strings, songbooks, digital lessons? How about some people to actually play choro with? Be sure to check out the rest of the Choro Shop for other useful resources, then join us at Choro Camp New England. We look forward to making this beautiful music with you!

About Shipping and Returns

We ship UPS or USPS, promptly. Our stress-less return policy: You can return any Choro Shop instrument for up to 3 days from its delivery date for a full refund of all but the cost of shipping. So go ahead -- try it!